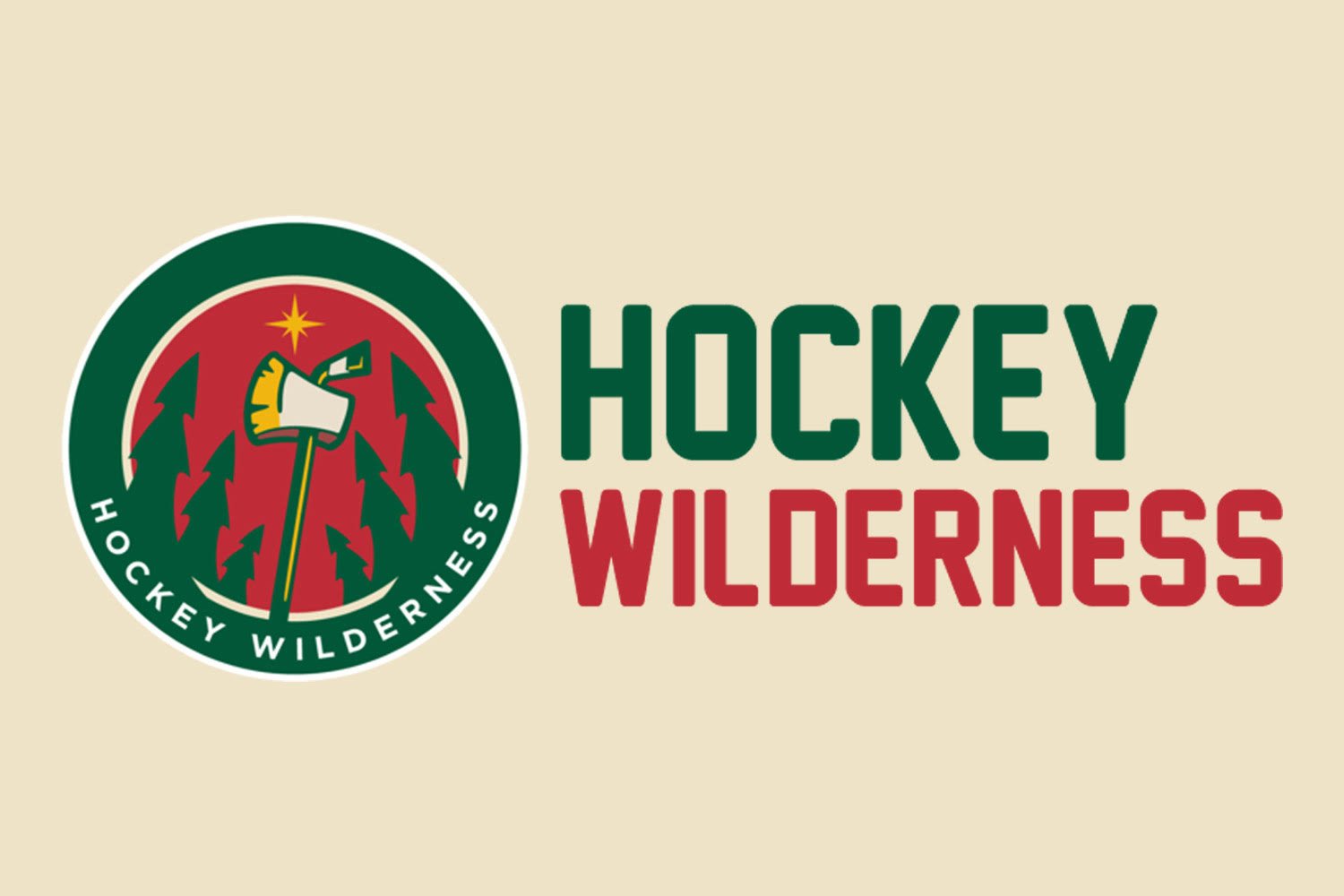 The Minnesota Wild finished their record long seven game road trip with a win last night in St. Louis. Over that stretch they went 5-2-0 and currently sit with the 3rd best record in the league, behind only the Nashville Predators and Tampa Bay Lightning.
Take that, Ryan O'Reilly.
They'll be back at it again tomorrow night against the reigning Stanley Cup Champions, Alex Ovechkin and the Washington Capitals.
Also, there's this from Matt Barlowe.
Wild News
Wild completes long road trip with 3-2 victory over St. Louis | Star Tribune
"Mikael Granlund delivered his team-leading 10th goal in the third period that concluded the team's franchise-record seven-game road swing at 5-2."
DJ Matt Dumba is keeper of the aux cord in Wild locker room | Pioneer Press
"Any time the bass drops in the Wild locker room, resident disc jockey Matt Dumba should be required to pour one out for Devin Setoguchi."
Ferrell: Thank You, Bob Naegele | Zone Coverage
Giles Ferrell's tribute to the former Wild chairman.
News of Note
Goal by Goal: 2018 Four Nations Cup Gold Medal Game - USA v Canada | The Ice Garden
"USA win gold, 5-2."
Goal by Goal: 2018 Four Nations Cup Bronze Medal Game - Finland v Sweden | The Ice Garden
"Finland comes from behind with three goals in the third to win Four Nations bronze."
Blades coach Paul Kennedy building for the future | The Ice Garden
"New coach talks rebuilding, finding a starting goalie, and more."
The Curious Case of Captain Tsubasa Sato | The Ice Garden
"Japanese reality show 'Terrace House: Opening New Doors' gives an inside look at the life of one hockey player."
Canadian goalie Szabados takes move to NWHL in stride | NBC Sports
"Szabados has spent the majority of her hockey career in men's leagues."
Tending the Fields
2019 NHL Draft Consensus Rankings – Early Season | The Hockey Writers
"The 2018-19 season began in September for many prospects and is now well into its third month."
Off the Trail
Racism lingers for NHL players 60 years after O'Ree landmark | NBC Sports
A brief look at racism in hockey and the personal experiences of several players, such as Devante Smith-Pelly and Darnell Nurse.
Why Willie O'Ree deserves his place in the Hockey Hall of Fame | Sportsnet
"Willie O'Ree is a hall-of-famer. And it's not particularly close."
Hockey dispute in Canada: Are young players employees? | NBC Sports
"The commissioner of the Ontario Hockey League believes the players are there for the love of the game and should not be paid."
All Around the League
Martin St. Louis Joins the Club | Raw Charge
"At the Hall of Fame Ring Ceremony, the Lightning forward opened up about his career."
Tomas Plekanec clears unconditional waivers | Eyes On The Prize
"The team and player agreed to mutual termination of his contract earlier this week."
How Concerned Should We Be About the Devils' Recent Slide? | All About The Jersey
"It's been a rough few weeks after a big start to the season for the Devils. Which is the real version of this team?"
By The Numbers: What is Wrong With This Hockey Team? | Canes Country
"The Hurricanes' long slump following a hot start to the season yields more questions than answers."
SCH Podcast Episode 4: Reaction to the Blackhawks firing Joel Quenneville | Second City Hockey
"We round up the ENTIRE staff to talk about the legacy of Q, and the future with Colltion."
Oilers Assign Yamamoto and Puljujarvi to the Bakersfield Condors | Copper and Blue
"It's official, fans and bloggers have got what they've been asking for."