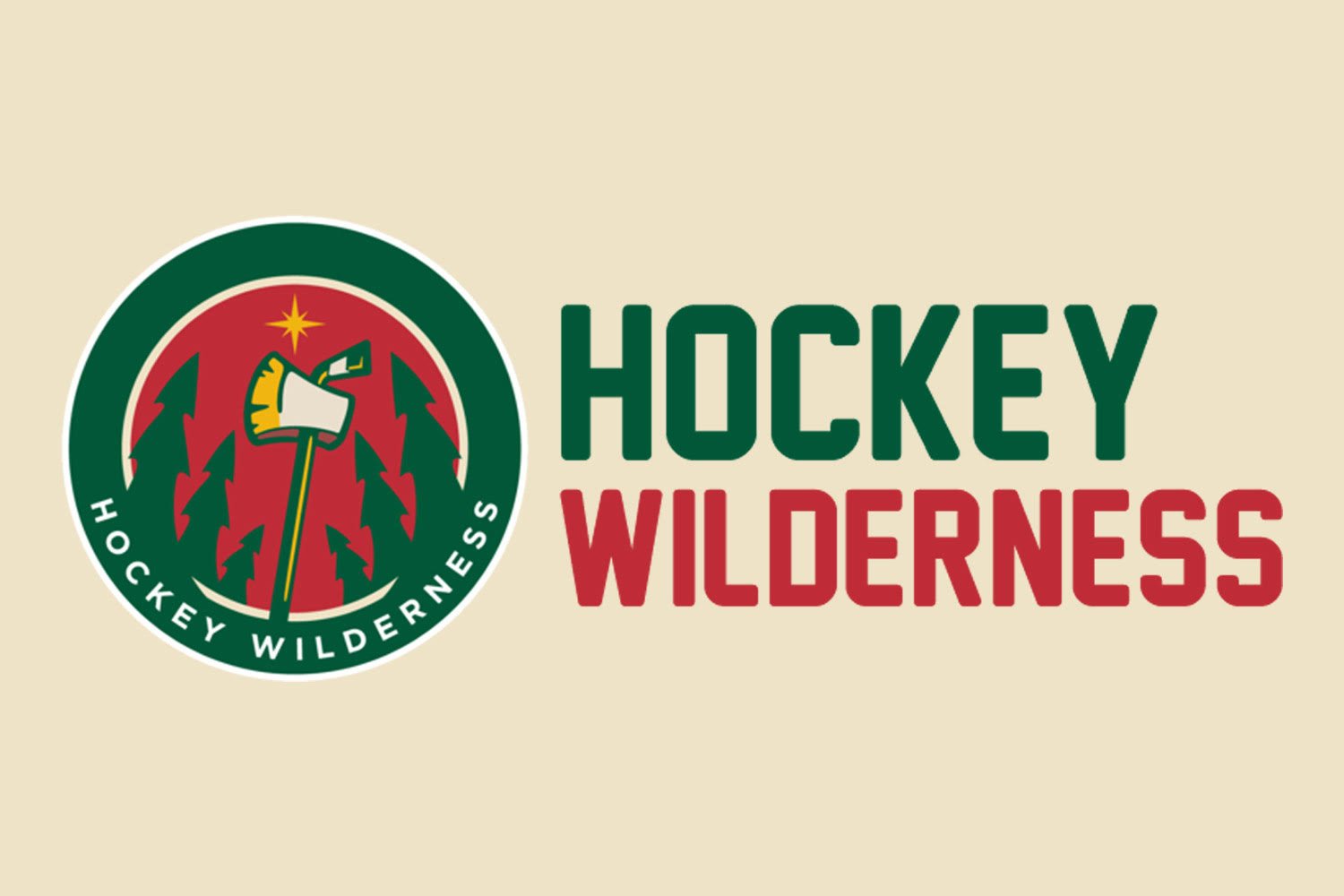 As the deadline passed yesterday, the Minnesota Wild said goodbye to Mikael Granlund and hello to the latest Swiss player to wear #22, Kevin Fiala. They also said goodbye to Matt Hendricks and very nearly said goodbye to Jason Zucker.
However, Fiala wasn't the only new member of the Wild to be introduced yesterday.
We send our congratulations to both the Spurgeon family and the Granlund family.
Tonight, the Wild face off against Hendricks's new team, the Winnipeg Jets, at 7:00 PM Central.
Wild News
Wild trades Granlund, gives Staal new contract | Star Tribune
"Generating more skill and speed off the rush is a target for Fenton, and he used both of those characteristics to describe Kevin Fiala after trading with the Predators for him."
Reaction Roundtable: Wild trade Mikael Granlund to Predators for Kevin Fiala | The Athletic
"In a rare hockey trade made at the deadline, is it possible both teams won the deal?"
Staal's Minnesota roots about to get much deeper | Wild Official Site
"Veteran forward has been one of the biggest bargains in the NHL since signing here in 2016."
News of Note
NWHL Weekend Wrap: Week Sixteen | The Victory Press
"Four of the NWHL's five teams were active in league action this weekend."
Mock Trade Deadline: CWHL edition | The Ice Garden
"What moves could CWHL teams make at a fake deadline?"
Mock Trade Deadline: NWHL edition | The Ice Garden
"What if [yesterday] was deadline day for the NWHL, too?"
Trade Deadline Reactions
Brandon Montour fills a need for the Sabres | Die By The Blade
"Montour fills an important need for the Sabres, but it's important to understand the full scope of his abilities."
Instant Analysis: Jordan Weal presents a skilled upgrade for the fourth line | Eyes On The Prize
"It's a small move, but one that makes perfect sense for the Canadiens."
Deadline Recap: Panthers send Derick Brassard to Colorado for third-rounder in 2020 | Litter Box Cats
"Cats also acquire seventh-round pick for Kiselevich, shed Wideman and pick up prospects."
Maple Leafs trade Par Lindholm for Nic Petan | Pension Plan Puppets
"It's a swap of depth forwards at the last minute on deadline day."
The Lightning did nothing at the trade deadline and that's ok | Raw Charge
"The Lightning will dance with who brung them."
Instant Reaction: Senators didn't get enough for Mark Stone | Silver Seven
"Brannstrom is a good piece, but he's almost the only piece."
The Toxic Culture of the Ottawa Senators | Silver Seven
"This team needed a rebuild, but not one on the ice."
Now that the deadline has passed, what will the Bruins' lines look like? | Stanley Cup Of Chowder
"A few new pieces to play with...so how does everyone fit?"
Recapping the Red Wings 2019 Trade Deadline | Winging It In Motown
"Another NHL Trade Deadline has come and gone as we enter the home stretch for the 2018-19 season."
Summarizing Ray Shero's Good Run of Trades by the 2019 NHL Trade Deadline | All About The Jersey
"In February 2019, New Jersey Devils General Manager Ray Shero was actively selling by the NHL Trade Deadline."
Replacing Kevin Hayes Will Be Easier Said Than Done for New York Rangers | Blueshirt Banter
"The trade of Kevin Hayes was widely expected, and the Rangers will have a tough time replacing what he brought to the team."
A thank you to Wayne Simmonds | Broad Street Hockey
"Saying goodbye is never easy, and man this is not easy."
Hurricanes have quiet trade deadline day, and there's nothing wrong with that | Canes Country
"For once, a quiet trade deadline was a good trade deadline for the playoff-hopeful Hurricanes."
NHL Trade Deadline: Lamoriello speaks on Islanders standing pat | Lighthouse Hockey
"Also: Reportedly they got as far as offering Mark Stone an extension, but Vegas won the sweepstakes."
Erik Gudbranson does not fix anything | Pensburgh
"The Pittsburgh Penguins would have been better off doing nothing."
Silver Seven answers some questions about our newest Blue Jackets | The Cannon
"A Q&A with SBNation's Ottawa blog."
Winnipeg Jets Trade Deadline Recap | Arctic Ice Hockey
"The Jets made the max amount of trades they legally could this year."
Stars Roster Is Set - They Didn't Make Another Deal Before The Deadline Passed | Defending Big D
"With limited assets, it's not a big surprise, but the Stars have a battle to get to the playoffs without help is a tough climb."
Colorado Avalanche acquire Derick Brassard | Mile High Hockey
"The Avalanche make a splash on deadline day."
Predators trade Kevin Fiala to Minnesota Wild in exchange for Mikael Granlund | On The Forecheck
"This isn't any of the trades we were hoping for, but it's the trade that happened."
Predators trade Ryan Hartman, draft pick to Philadelphia Flyers for Wayne Simmonds | On The Forecheck
"It was obvious Hartman wasn't going to stay, but this one is weird."
After quiet trade deadline, what's next for Blackhawks? | Second City Hockey
"Where does Chicago go after not making any trades Monday?"
Blues acquire Michael Del Zotto from Anaheim Ducks | St. Louis Game Time
"The former first rounder has had better seasons."
Sharks acquire Gustav Nyquist from Red Wings | Fear The Fin
"A stop in Motown yields more than just a win."
Sharks acquire Jonathan Dahlen from Canucks | Fear The Fin
"In the final move for the San Jose Sharks at the 2019 NHL Trade Deadline, they have acquired winger Jonathan Dahlen in exchange for center Linus Karlsson."
Arizona Coyotes acquire Michael Chaput in exchange for Jordan Weal | Five For Howling
"Chayka is Weal-in and dealin."
Meet the New Guy: Getting to know Golden Knights forward Mark Stone | Knights On Ice
"What can Knights fans expect from the former Senator?"
Flames Give Roster Vote of Confidence on Deadline Day | Matchsticks & Gasoline
"Calgary chose not to make any big splashes"
Canucks Deadline Recap: Sayonara Gudbranson, Eddie the Eagle Doesn't Soar | Nucks Misconduct
"Call this trade deadline a win for Jim Benning."
Oilers Stand Pat At Deadline | Copper And Blue
"Aside from a move or two, I don't think they had much of a choice."