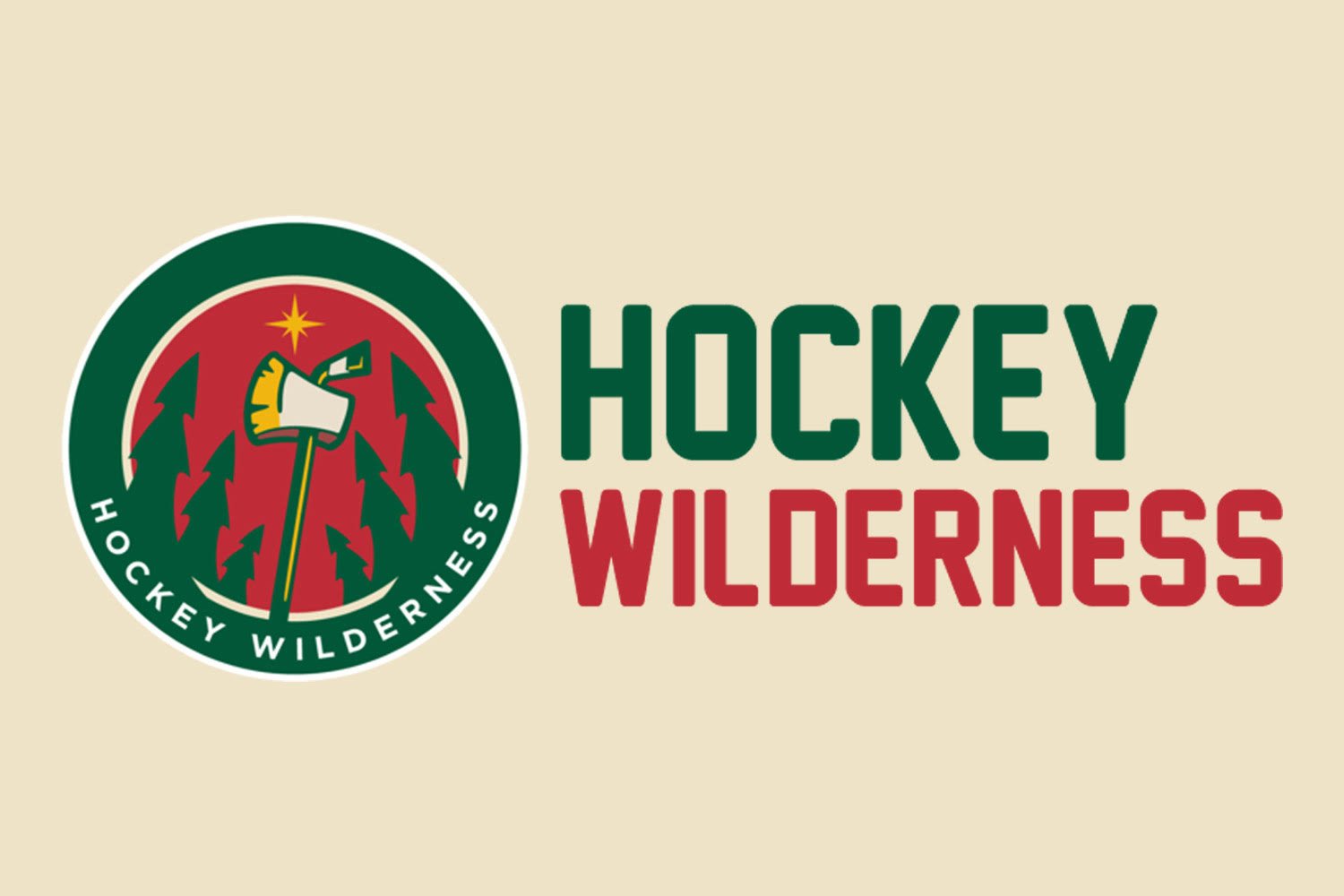 Playoff hockey is right around the corner. It a time of year that has some of us making slight modifications to our homes. For instance, I install a blast shield in front of my television to prevent me from blowing that thing up on a whim. Or perhaps your a fan who doesn't take out your aggression on your electronics. For that I have anchored a punching bag into my living room. My wife doesn't necessarily appreciate it, but she understands it's better the bag than the wall for both the wall and myself. You only need to hit the stud once to know you need to start marking your walls during the playoffs. (PRO TIP: Get a stud finder and mark your walls during the playoffs. Little bits of painters tape work perfect.)
Stick Tap
SEE IT: Soldier returns from Afghanistan, surprises parents at hockey game | New York's PIX11 / WPIX-TV
I will never get tired of seeing these kind of surprises.
Wild News
Wild's long climb into playoffs vs. Blues is worthy of reflection | Star Tribune
Come for the Russo, stay for the testimonials. Nice to read good words being said about your favorite team, even if sometimes coaches are just being nice.
St. Louis Blues, Minnesota Wild Stanley Cup Playoff first round preview - Blues vs Wild - 2015 SCP First Round
Poor Blues, eh?
Minnesota Wild: Why they'll win Stanley Cup - Blues vs Wild - 2015 SCP First Round
Because it's their destiny? Because hockey? #WhyNotUs?
Off the Trail
Vladimir Tarasenko, Jaden Schwartz are key cogs in St. Louis Blues offense - Blues vs Wild - 2015 SCP First Round
They have a couple more players you might want to watch out for as well.
NHL Stanley Cup Playoffs 2015 schedule, TV listings | Puck Daddy - Yahoo Sports
Your complete guide to the playoffs. Take any necessary time off you need.
New faces, big absences and plenty of Canada in NHL playoffs - Yahoo Sports
A lot of changes from this year to last. Why don't you take a minute and get to the bottom of what's new this year.
New SAP technology brings 'bracketology' to NHL | NHL | Sporting News
Have you filled out your NHL bracket yet?
Which NHL non-playoff teams could make a run next year? | Puck Daddy - Yahoo Sports
It's never too early to start making bold predictions about next season.
Leafs clean house, fire Nonis and Horachek | ProHockeyTalk
More unsurprising news.
Lombardi admits players locked Sutter out, disputes specifics | ProHockeyTalk
Drama in Hollyweird.
Report: Kane expected to be cleared for contact on Monday | ProHockeyTalk
Stanchions have not been the same since he's been out.