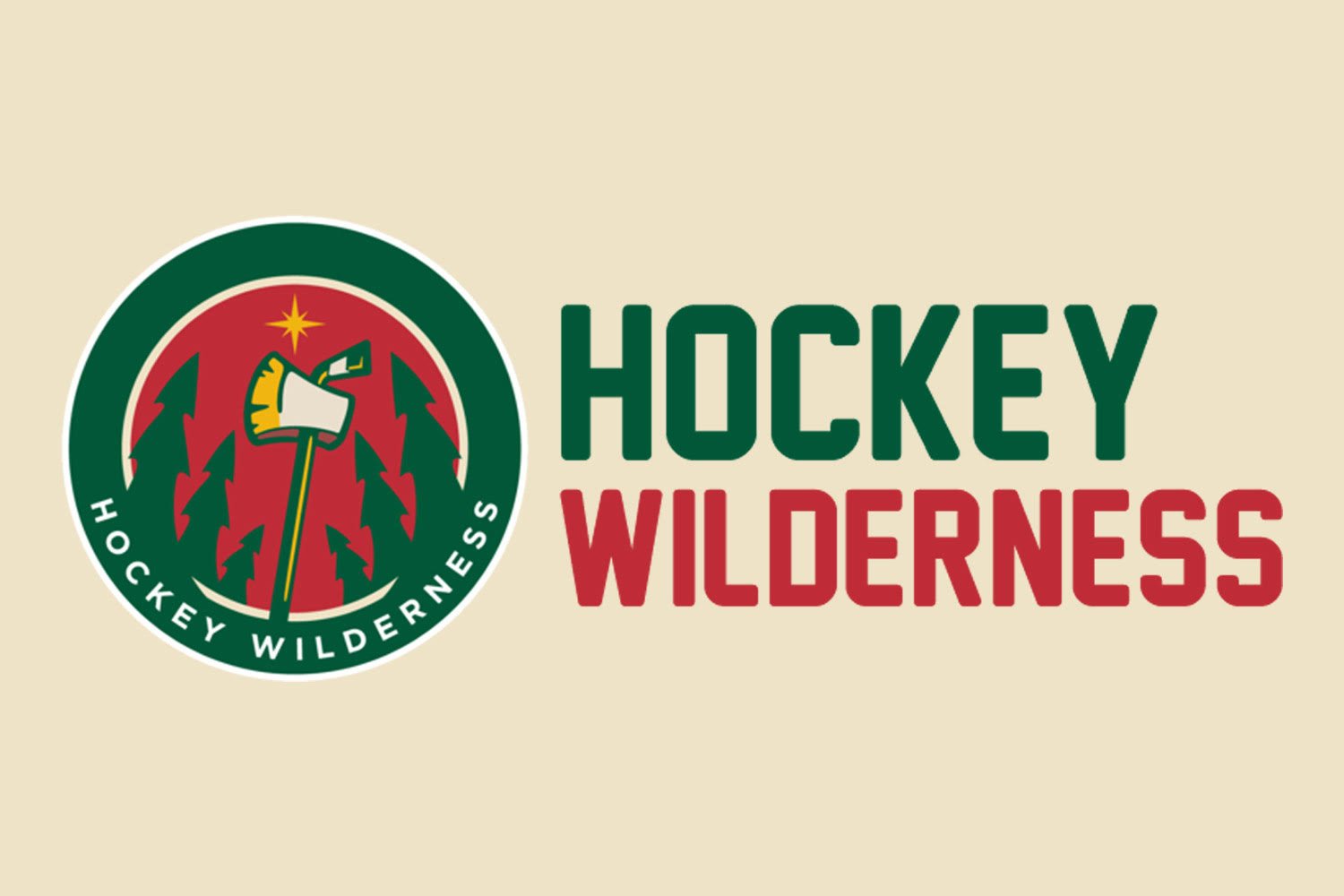 Hello Wilderness!
I'm sure most of you are celebrating the coming of the Christmas Vacation. I unfortunately have my least favorite thing ever: the 2-day week. We have school today and tomorrow... meaning nothing will get done either day. It's not fun, it's not relaxing... but it is what it is.
The Wild are off duty today, but they'll be back tomorrow, with the chance to get back on their game (or sink further into the depths) against the not-very-good Philadelphia Flyers. Here's hoping it's the former.
In the meantime, let's get to the walk.

Stick Tap
Changing the Language Around Hitting | Arctic Ice Hockey
Instead of using terms that put the onus on a player to prevent themselves from getting hit, the language of hockey should be changed to put the onus of the player throwing the hit.
Blackhawks assistant equipment manager dies Sunday morning | Puck Daddy - Yahoo Sports
Awful. Best wishes to the whole organization and Mr. Reif's family.
Wild News
Wild fall in frustrating fashion | Minnesota Hockey Magazine
VERY frustrating.
Wild outdoor practice: No looking back | Russo's Rants | StarTribune.com
Protip: don't read the comments. You will never find a more wretched hive of scum and villainy.
Wild takes practice outdoors to Roseville oval to loosen up | Star Tribune
There are two camps: 1) What a fun thing for fans to see, and a great way for the team to work its way into a rebound from the last week. 2) What a stupid gimmick to take focus off the last week's deflating disappointments.
Minnesota Wild: Outdoor practice a pleasant diversion after OT loss | TwinCities.com
After Saturday's 6-5 overtime loss to Nashville, Wild coach Mike Yeo said he wasn't going to "paint a pretty picture." So he didn't talk about it.
Wild save a spot on the shootout trio for hot stick | TwinCities.com
oh boy.... is #Nino getting #Freed?
Tending the Fields
In Reversal of Fortune, Iowa Wild Lose to Chicago Wolves 5-1 | Gone Puck Wild
After Goose looked like he had finally climbed out of the sub-.917 Sv% gutter... ouch.
Off the Trail
VIDEO: One of the craziest shootout goals you'll ever see | Shnarped Hockey
Weird. And controversial. Where's Scott Sterling when you need him???
Sabres' Gionta hurt by illegal hit; Bruins' Bartkowski assessed misconduct | theScore
So... he'll get a fine, then. That'll stop 'em!
GIF: Sweden's Nylander goes backhand on penalty shot, scores slick goal | theScore
You'd swear you were watching Mikko Koivu in a mirror...
NHL has warned 22 players for diving in 2014-15 | Puck Daddy - Yahoo Sports
Huh. So not every embellishment minor becomes a diving warning.
Dennis Wideman feathers own-goal 200 feet against Vancouver | Puck Daddy - Yahoo Sports
I don't think I've ever seen this happen before. An own goal on a delayed penalty. WOW!
I mean, I know this was in the Walk yesterday... but it really deserves an encore. #Whoops.
Ovechkin dekes his way to unbelievable goal Video | NHL VideoCenter
Noogie's cat scores a great goal (his name is: Ovi!)
Canada's Connor McDavid gets assist in return from injury | 2015 World Junior Championship
Connor McDavid played for Canada in a WJC exhibition game on Sunday, his first game since breaking his hand with the Erie Otters on Nov. 11.
World Juniors Exhibition: US Beats Germany; Canada Beats Sweden | SB Nation College Hockey
The US cruised to a 5-2 win over Germany, while Canada beat Sweden in World Juniors pre-tournament play.
RECAPS
Toronto Maple Leafs at Chicago Blackhawks
Colorado Avalanche at Detroit Red Wings
Buffalo Sabres at Boston Bruins
Dallas Stars at Edmonton Oilers
Philadelphia Flyers at Winnipeg Jets