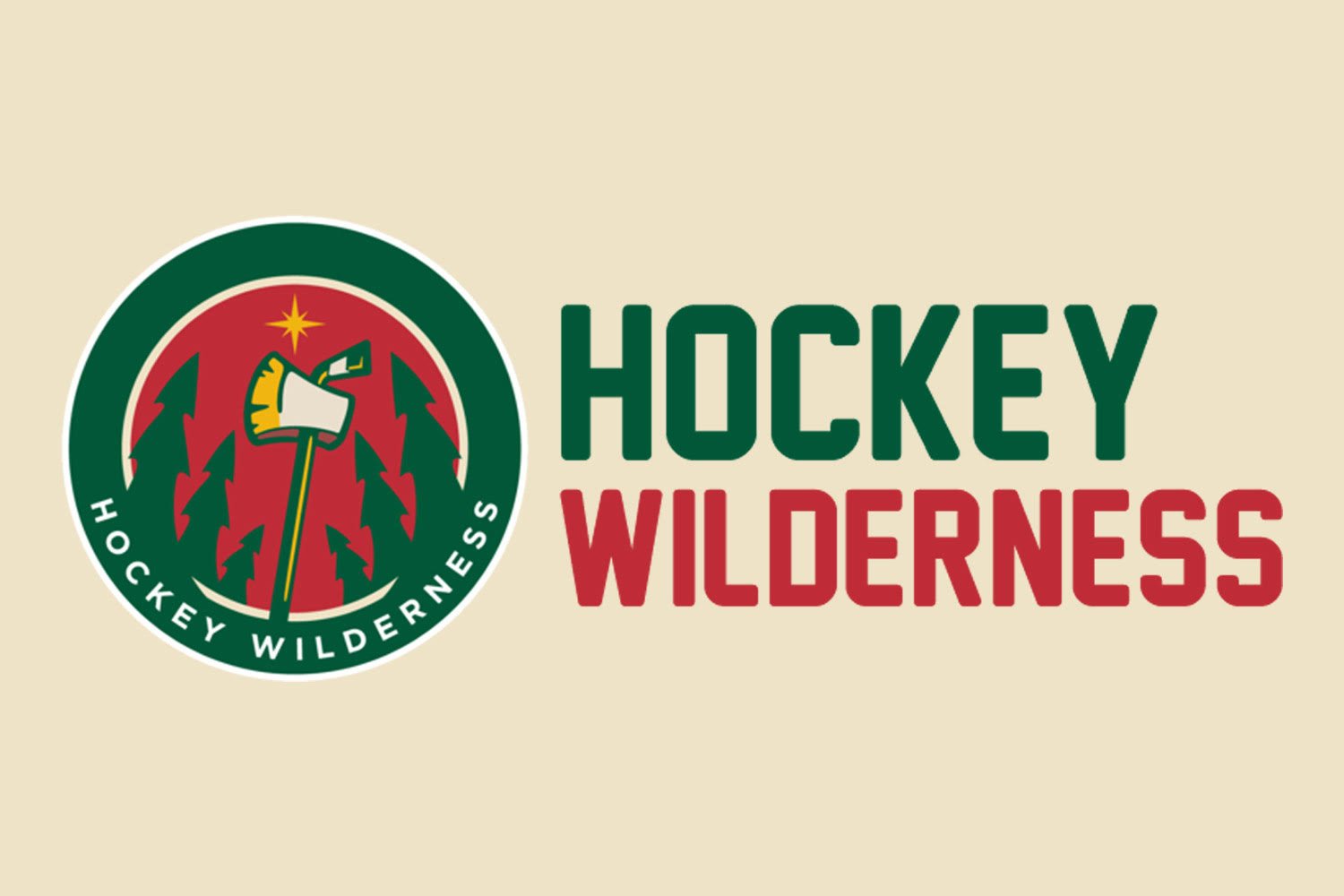 Yesterday was a moment I'd been waiting for all September- Bourne finally profiled the Minnesota Wild, singling out Ryan Suter's absurd minutes. He's totally right in doing that, as the minutes the Wild have been playing Suter are indeed unique, as it's been 7 years since anyone's even come within 2 minutes of Suter's 29:25 Average Time On Ice.
Bourne particularly focuses in on why that's possible for Suter to even play that many minutes, and concludes it's basically due to craftiness. He cites Suter's strength, positioning, and efficient skating as being able to create possession in the defensive zone. There are some beautiful breakdowns to show you exactly what he means by this, but I'll let you read them. They definitely allowed me to appreciate the finer points of Suter's defensive play that are hard to see at game speed.
I still don't think I would call Suter "thriving" in those crazy minutes. While Suter is clearly good enough to pull off a tough assignment without it being a disaster, it's hard to say that Suter playing those minutes in any way optimize his game. Bourne concludes that the need to reduce Suter's minutes isn't there, that he's good enough at what he does. And while there is one area in particular that he remains one of the best in the league in, his offensive numbers have sank to the degree where playing him that extra three minutes a game is a liability more than an asset.
But even if I disagree with the article's conclusion, it made me think and fully realize, yeah, Suter is crafty like ice is cold.
Wild News
Unique Team Traits: Ryan Suter Thrives in Crazy Minutes Thanks to Efficient Style | theScore- Seriously, if you didn't read this article yet, read it.
Minnesota Wild: 3 Storylines to Watch this Season | theScore- A dissenting opinion on Suter's minutes from The Score, as well as two more storylines.
Wild: Center Mikael Granlund hungry for more - TwinCities.com- Can't wait to see what he does with a full year with Parise and Pominville.
Wild training camp: Kuemper ready for debut | Russo's Rants | StarTribune.com- He'll make his pre-season debut against Pittsburgh tomorrow.
Tending the Fields
Wild Sign Hunter Warner and Alex Gudbranson- Who are these guys? Roster invitees, and I know Gudbranson was in the Wild Prospect Development Camp. You'll have to click to find out more, though.
Connor McDavid, Jack Eichel top Central Scouting players to watch list - Prospects- Never too early to look at the draft! The Wild have all their picks for that draft, currently.
Off the Trail
Five Holdouts Who Changed the NHL | Grantland- Fun article about holdouts. Not fake RFA "holdouts", but real, "I have a contract, and I'm not playing" ones.
Jonathan Drouin, Lightning star rookie, out 3-4 weeks with broken thumb | Puck Daddy - Yahoo Sports- Unfortunate for Drouin, Tampa Bay, and NHL fans who were very excited to see what the 19-year-old could do given NHL time.
Jordan Staal injures knee, could return to Carolina for evaluation | Puck Daddy - Yahoo Sports- Bad news for Carolina.
NHL Awards odds: Sidney Crosby, Steven Stamkos among favorites for 2014-15 trophies | Puck Daddy - Yahoo Sports- Parise is 25/1 to win the Rocket Richard, and Suter is 9/1 to win the Norris. I'm not sure if I really like either of those odds.
Pass or Fail: Washington Capitals' bold 2015 Winter Classic jerseys | Puck Daddy - Yahoo Sports- Meh. They're all right.