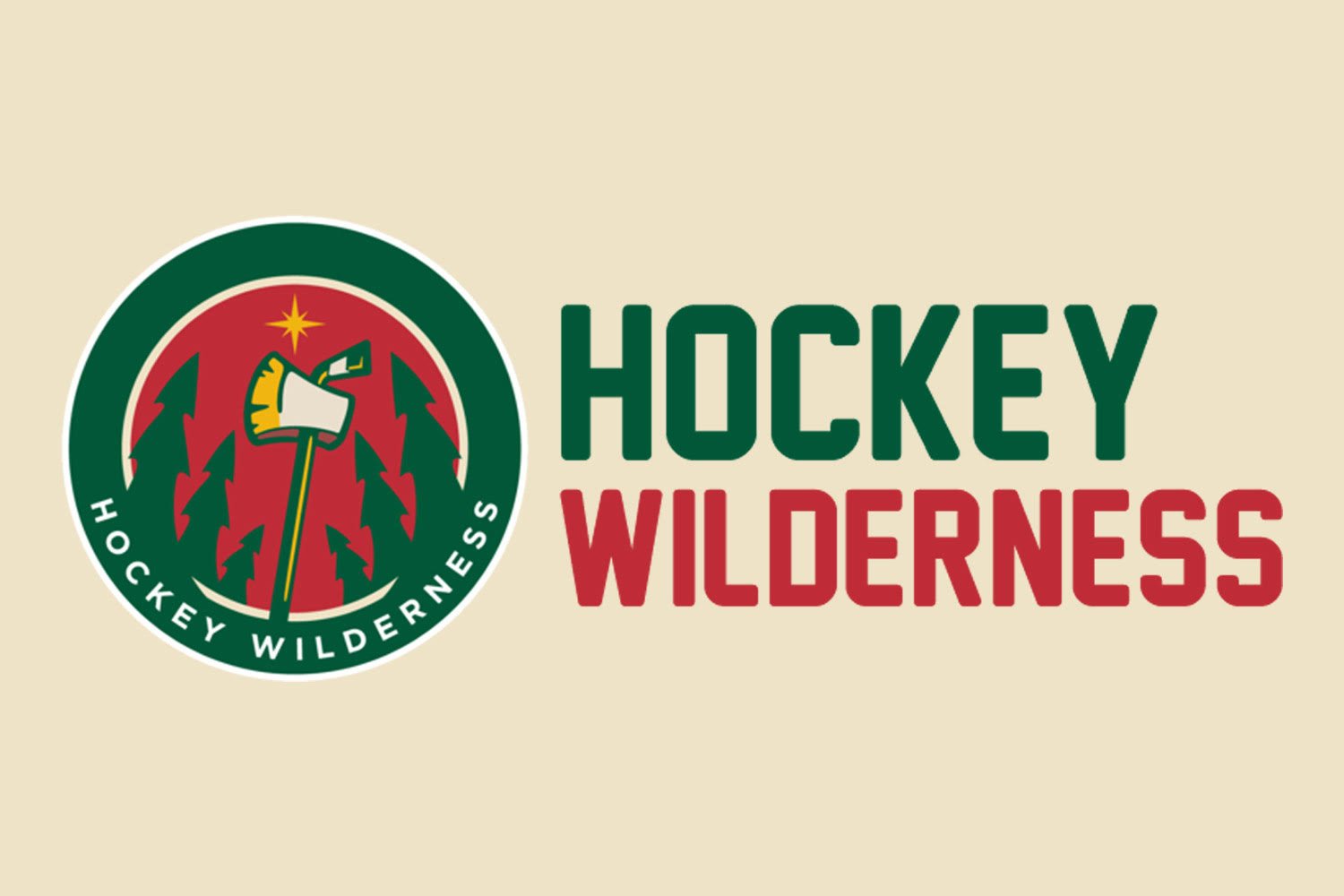 The hunch that nearly everyone seemingly had, that Wild GM Chuck Fletcher must have made some kind of deal with Vegas GM George McPhee, has proven to be an accurate one. Erik Haula joins the Golden Knights as does Alex Tuch. Fletcher not only managed to keep all of the Wild's defense intact prior to the expansion draft, but also protected Eric Staal who was easily the best center left exposed, and GMCF even managed to snag a third round pick (next year's or potentially this year's). That's pretty good arithmetic by most everyone's understanding of hockey math.
It'll be sad to see Haula go, of course. His success despite being a seventh round draft pick, status as a "Finnesotan" and Golden Gopher, and absolutely scorching wheels made him a well-liked player for Minnesota fans. I still have fond memories of his playoff goals against Chicago, like this one where he went end-to-end, burning two different Blackhawks before scoring on his own rebound.
Vegas got themselves a quality third line center with speed and a decent scoring touch. He'll be missed!
The end of season award winners have been announced. Sadly, the Wild's two candidates, Mikko Koivu for the Selke and Mikael Granlund for the Lady Byng, did not win. But it actually is an honor just to be nominated. Maybe they'll have a little better luck next year.
Wild News
It's official: Vegas inks Wild's Haula, acquires Tuch - StarTribune.com
Erik Haula, who could have become a restricted free agent July 1, signed a three-year, $8.25 million contract with the expansion Vegas Golden Knights.
Vegas to take Erik Haula, acquire Alex Tuch from Wild
The Wild were able to keep all of their prized defensemen in the expansion draft by agreeing to a trade centered around one of their top prospects.
Wild opens new Detroit rink, hosts Columbus in first game at the X - StarTribune.com
The Wild opens on the road against the Detroit Red Wings on Oct. 5 and opens at home against the Blue Jackets Oct. 14.
On Frozen Pond
NHL Draft: Casey Mittelstadt's unique path from high school to likely top 10 pick | USA Today High School Sports
Casey Mittelstadt is expected to be taken in the first round of the NHL Draft on Friday night in Chicago, perhaps within the first 15 picks. The trek to that moment for the two-time American Family Insurance All-USA Boys Hockey Player of the Year was not without detractors.
Off the Trail
2017 Lady Byng Trophy Winner: Johnny Gaudreau
With just four penalty minutes in 72 games this season, Johnny Gaudreau was awarded the NHL's Lady Byng Trophy for sportsmanship.
2017 Selke Award Winner: Patrice Bergeron
Boston Bruins' forward Patrice Bergeron has been named the winner of the 2017 Frank J. Selke Trophy for being the NHL's best defensive forward
2017 Vezina Trophy Winner: Sergei Bobrovsky
Columbus Blue Jackets goalie Sergei Bobrovsky has won the 2017 Vezina Trophy - the award handed out annually to the best goaltender in the NHL.
2017 Masterton Trophy Winner: Craig Anderson
Craig Anderson has won the 2017 Masterton Trophy awarded tot he player who best exemplifies the qualities of perseverance, sportsmanship, and dedication.
2017 Calder Trophy Winner: Auston Matthews
After a 40-goal season in his rookie year, Toronto Maple Leafs' rookie Auston Matthews was awarded the 2017 Calder Trophy as rookie of the year.
2017 Ted Lindsay Award Winner: Connor McDavid
With his first NHL Award, Connor McDavid was awarded the 2017 Ted Lindsay Award as the league's outstanding player as voted by the NHLPA.
2017 Norris Trophy Winner: Brent Burns
San Jose Sharks blueliner Brent Burns has won the 2017 James Norris Memorial Trophy - awarded annually to the NHL's best defenseman
Golden Knights build roster from the net out, and it'll be defense first in Vegas | The Hockey News
The Golden Knights have assembled their inaugural roster -- with a handful of trades mixed in -- and it looks as though it'll be a defense-first mentality that will guide Vegas in their first season.
Golden Knights take first step towards building homegrown winner - Sportsnet.ca
Vegas Golden Knights GM George McPhee's approach to the expansion draft Wednesday night was far more about tomorrow than today.
Rumor Rundown: Leaks Everywhere in NHL Expansion Selections
Leaks have reached the mainstream with a number of teams announcing their lost players to the Vegas Golden Knights. Here is a list of the players.
The Good, the Bad and the Vegas: A look at the new NHL jerseys | The Hockey News
The NHL and Adidas unveiled new jerseys for all 31 teams. How did everyone make out? Let's take a look.