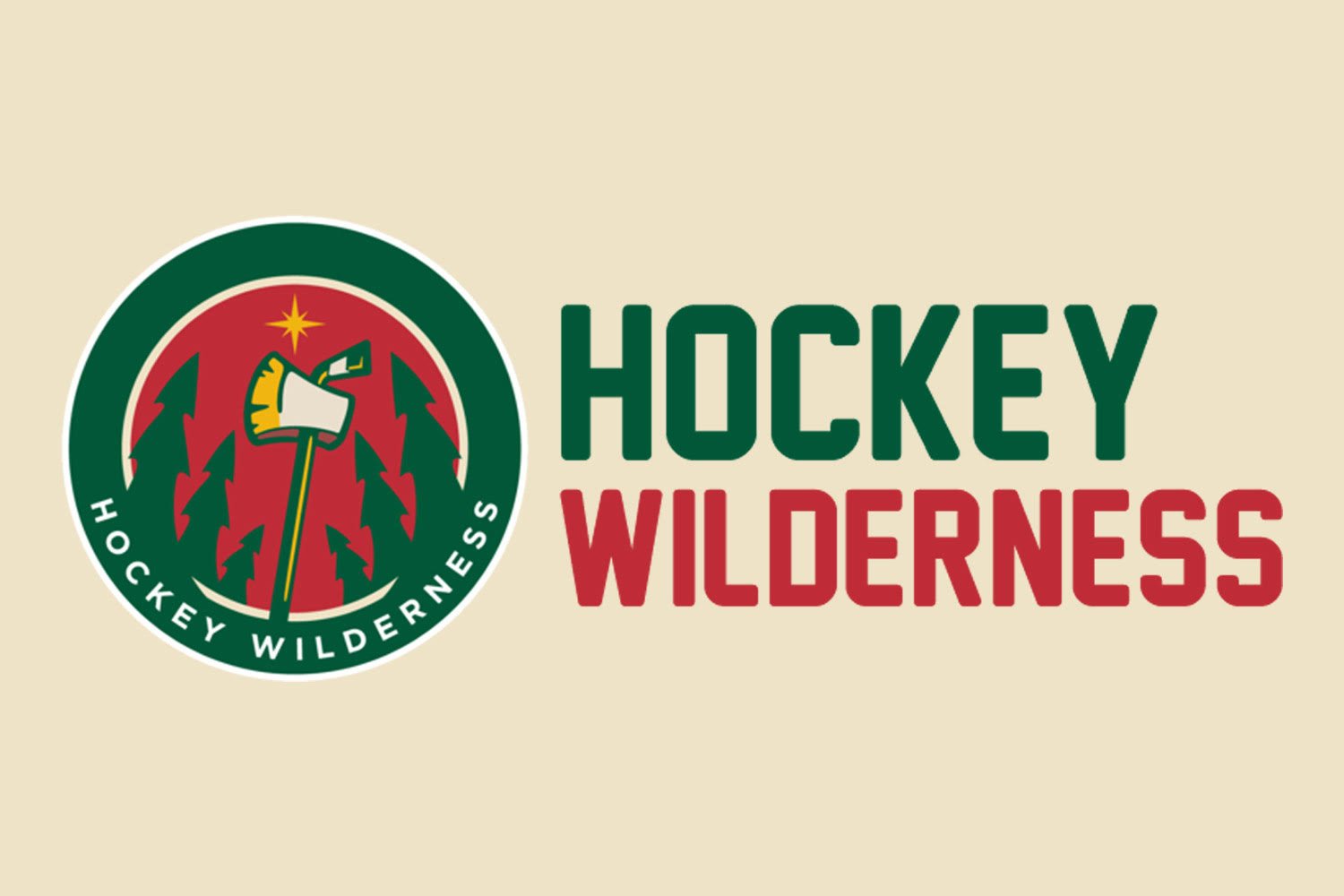 Happy Friyay Everyone!
Finally, we have some hockey news! Minnesota Wild prospects head to the NHL Prospect Tournament in Traverse City, running from today Friday, Sept. 7 through Tuesday, Sept. 11. There is an eight-team field consisting of prospects from the Detroit Red Wings, Chicago Blackhawks, Carolina Hurricanes, Columbus Blue Jackets, Dallas Stars, New York Rangers, St. Louis Blues, and of course the Minnesota Wild.
Minnesota's roster features 12 Wild draft picks: defenseman Louie Belpedio (2014, 3rd round), forward Shawn Boudrias (2018, 6th round), defenseman Gustav Bouramman (2015, 7th round), forward Connor Dewar (2018, 3rd round), forward Damien Giroux (2018, 5th round), defenseman Jacob Golden (2017, 5th round), forward Jordan Greenway (2015, 2nd round), goalie Kaapo Kahkonen (2014, 4th round), forward Alexander Khovanov (2018, 3rd round), right wing Ivan Lodnia (2017, 3rd round), center Mason Shaw (2017, 4th round) and right wing Dmitry Sokolov (2016, 7th round).
Full Roster: Traverse City
Where to Watch: Wild.com, the Wild NHL App, and FOX Sports GO
Minnesota Wild Team Schedule: (Friday - 6:30 p.m - Detroit vs. Minnesota), (Saturday - 5:30 p.m - New York Rangers vs. Minnesota), (Monday - 2:30 p.m - Minnesota vs. Dallas), (Tuesday - TBD)
Friyay Fun Fact: In honor of the US Open finishing up in a couple of days, today's fact is about tennis legend Bjorne Borg. Borg had the chance to play professional hockey in Sweden as a teenager but ended up picking tennis over hockey.
Taking us through the Walk this morning is a classic, Takin' Care of Business.
Wild News
Staal, Wild agree to discuss new contract during season
CHICAGO -- Eric Staal said he expects discussions with the Minnesota Wild about a new contract to progress after the season begins.Staal, who will turn 34 on Oct. 29, is entering the final season of a three-year, $10.5 million contract he signed with the Wild on July 1, 2016.
Minnesota Wild All-Time Starting Lineup
The Minnesota Wild have had many big name players skate with their sweater but what is the all-time starting line-up in Wild history?
Wild draft pick Alexander Khovanov gets back to work after his difficult year – The Athletic
After an injury- and illness-plagued 2017-18, the third-rounder is back on the ice for a new season in Moncton, with plenty of work to do.
Bring on the skating test: Ryan Suter is back on the ice and ready for Wild camp – The Athletic
One month before the season opener, the Wild's top defenseman has declared himself ready to go after a scary injury ended his season early.
Wild believes TRIA Rink critical piece in championship puzzle
As Wild players trickle back into the Twin Cities with glowing summer tans from months spent on the golf course or on a boat, they'll be welcomed to a gleaming new home on the corner of Wabasha and 6th Streets in Minnesota's capital city.
'Brusso Radio': Stories from Bruce Boudreau's Labor Day show on KFAN – The Athletic
Excerpts from the Minnesota Wild coach's Labor Day show on KFAN.
On Frozen Pond
Police: Treasurer Stole Thousands From Coon Rapids Hockey Club « WCCO | CBS Minnesota
The treasurer of the Coon Rapids Hockey Club is accused of embezzling thousands from the club.
AMERICAN HOCKEY LEAGUE PARTNERS WITH HOCKEYTECH TO LAUNCH NEW STREAMING PLATFORM | Iowa Wild
The American Hockey League today announced an enhanced partnership with HockeyTech and the launch of a brand-new streaming platform, AHLTV.
WILD LOOKING FOR PLAYERS TO TAKE FIRST STEP AT NHL PROSPECT TOURNAMENT | Iowa Wild
That's what new Iowa Wild head coach Tim Army would like to accomplish this weekend as he and the AHL Wild coaching staff directs one of the strongest rosters sent by Minnesota to the 2018 NHL Prospect Tournament in Traverse City, Michigan.
5 Women's Hockey Players Head Back To College After Winning Olympic Gold Medals
From winning gold to taking mid terms. 5 members of the USA Women's team had to go back to school recently. What a rough life it must be:)
Off The Trail
Seattle expansion vote by NHL won't occur until December at earliest
CHICAGO -- Seattle joining the NHL as an expansion team will not be put to a vote until December at the earliest, NHL Deputy Commissioner Bill Daly said Friday.
LeBrun: What it took to get Ryan Ellis re-signed in Nashville – The Athletic
The Ryan Ellis negotiations were always going to be the most important of the summer because the trade rumors would have heated up if he didn't get signed.
Questions about drug testing in the NHL surface following Nate Schmidt's suspension – The Athletic
Schmidt's suspension adds to a growing concern about who the drug testing system is designed to punish versus who it actually ensnares.
Tuukka Rask is up for the challenge in Boston – TheHockeyNews
If there's one thing for certain, it's that the Atlantic Division is going to be a dogfight at the top this season. Toronto and Tampa Bay wield potent offenses, but Boston still has a lot of solid players – not to mention a Vezina-winning goaltender in Tuukka Rask.
Which three teams could be this season's Devils or Avalanche? – TheHockeyNews
The New Jersey Devils and Colorado Avalanche surprised onlookers last season with single-season turnarounds that took them from lottery-pick pretenders to post-season contenders. Here are three teams that could follow suit this coming season.
Leafs say captaincy question was no concern - TSN.ca
TORONTO – This past summer brought great change to the Maple Leafs' front office and roster. With one week to go until training camp opens, there could be more changes ahead – but at least one thing will remain the same.
Oilers' Milan Lucic out to prove he's still relevant in today's NHL - Sportsnet.ca
What Milan Lucic represents is a microcosm of the entire Edmonton Oilers roster, a group that is out to prove it is still a relevant NHL contender.
Canadiens caught in storm of Pacioretty's awkward situation - Sportsnet.ca
How the Montreal Canadiens will avoid all the negativity that comes with Max Pacioretty's situation is anybody's guess.
Zetterberg expected to attend Red Wings training camp, won't skate
Henrik Zetterberg is expected to attend Detroit Red Wings training camp in Traverse City, Michigan next Friday, although he won't skate, and his teammates are hopeful he will return from a back injury to play this season.