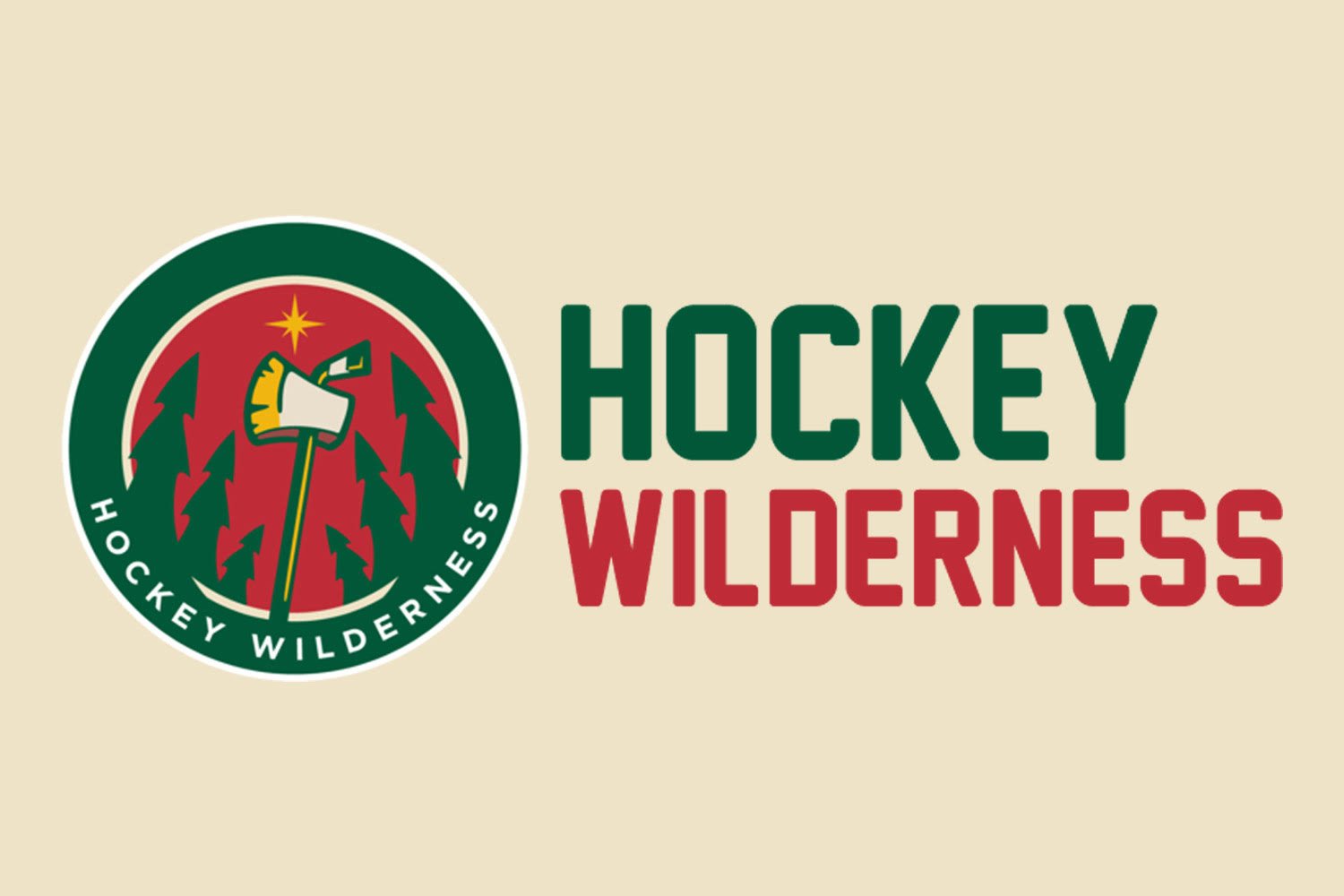 The Wild made it through the fire, and now they must fan the Flames.
Having broken a three-game losing streak with a convincing victory against Vancouver on Tuesday night, our hometown team next draws the Calgary Flames, who sit atop the Pacific division, have won seven of their last nine, dropped nine goals on the Columbus Blue Jackets on Tuesday, and are ranked fourth in goals.
Will Bruce Boudreau give Devin Dubnyk another start to build on his rebound performance against the Canucks? Or will Alex Stalock get the nod and see his first action since November 23rd? Whoever is in net could potentially be in for a long night.
In other news, Tom Wilson got Tom Wilson'd in late Tuesday action, William Nylander prepares to make his debut, and somehow the New York Rangers continue to be more valuable on the accounting ledger than they are on the ice.
Let's prepare for tonight's tough matchup with a song that made many a finger bleed on Guitar Hero's expert difficulty as we take a walk around the league:
Wild News
Wild-Calgary gameday preview - StarTribune.com
Calgary is coming off a 9-6 win over the Blue Jackets in Columbus on Tuesday. Overall, the Flames are 4-0-1 in their past five.
Go-to guy: Wild's Zucker 'feels like' a 30-goal scorer - StarTribune.com
Wild winger Jason Zucker says expectations have increased for him after signing a big contract.
Rookie Jordan Greenway being a sponge and playing like 'a man amongst boys' – The Athletic
Absorbing all the knowledge he can get from his veteran teammates, Jordan Greenway earned the trust of his coach.
Wild hopes 'The Mailman' keeps delivering | NHL.com
Wild forward Jordan Greenway has been so good the past couple weeks, his teammates have dubbed the rookie "The Mailman" because he's so good below the goal line.
Tending the Fields
All Things Gritty
Gritty might secretly be Santa Claus
The horror of what I saw on my daughter's sketch pad will live with me through all Christmas futures.
On Frozen Pond
Six Minnesotans, including three from UMD, on U.S. junior hockey roster - StarTribune.com
Walker, Anderson, Samberg, Poehling, Miller and Cates vying for spot at world tournament.
As young players learn the game today, are they actually playing too much hockey? – The Athletic
The NHL is thriving, but at the teenage level, North American hockey is facing vexing problems as it seeks to include a variety of athletes and prevent the game from being concentrated on the elites.
Hockey's home away from home: Three days inside the life of a billet mom and her superstar new son – The Athletic
Billets are the lifeblood of junior hockey and no one takes the role more seriously than Andrea Guzzo Lehman.
HS Hockey Live Streams - Week of Dec. 3
A list of HS hockey games you can watch online.
Off the Trail
Emrick meets, throws puck for Blues puppy during pregame play session
Mike Emrick has probably never met a dog he didn't like, so it was only natural that he struck up a friendship with Barclay, the St. Louis Blues training dog Wednesday.
Around the League
The Flames' offense is torching opponents — and it won't stop anytime soon - TheHockeyNews
Calgary wasn't projected to be a top offensive team this season, but the Flames' underrated attack is taking the Pacific Division and Western Conference by force.
Nylander to make season debut Thursday vs. Red Wings - TSN.ca
William Nylander joined the Leafs earlier this week after signing a six-year deal on Saturday, just minutes prior to the 5 p.m. ET deadline for him to be eligible to play in the NHL this season.
Forbes: NY Rangers Most Valuable NHL Franchise
The New York Rangers are the NHL's most valuable franchise for a fourth consecutive year, according to the latest estimate by Forbes.
Reaves: Wilson 'ran into a lion in the jungle' - TSN.ca
Washington Capitals forward Tom Wilson left Tuesday's loss against the Vegas Golden Knights in the second period after taking a blindside hit from Ryan Reaves.
Reaves' blindside shot on Wilson a perfect example of why hitting is down in the NHL these days - TheHockeyNews
Ryan Reaves' hit on Tom Wilson won't result in a suspension, but the result of the play — which saw Wilson exit with injury and Reaves booted from the game — might give an indication as to why hitting is on the decline in the modern era.
Why Seattle might replicate Vegas' first-year success - TheHockeyNews
It's logical to think GMs will play it safer after the Golden Knights cleaned up at the 2017 expansion draft, but many of the problems that forced teams into side deals will pop up again in 2021 – to Seattle's benefit.
Down Goes Brown: Which teams have the best (and worst) odds of winning a Stanley Cup in the next five years? – The Athletic
Which teams are the most likely to win the next five Stanley Cups? Down Goes Brown breaks it down.
Dellow: The next generation of data will drastically change our perception of players and how organizations operate – The Athletic
Data that tracks player and puck movement is coming and when it does, how we view players, how they are deployed and how they are compensated will drastically change.
'This isn't a gimmick': More women are joining the NHL broadcasting ranks – The Athletic
It's just a matter of time before there is an all-female NHL broadcast booth — thanks to the work of some ground-breaking women.
Seattle moves into next phase after NHL expansion approval
Long months are ahead before the as-yet-unnamed team plays its first game, but work is already underway and the effort can begin in earnest now that the NHL Board of Governors has officially awarded Seattle a franchise.
DeKeyser out 4-6 weeks for Red Wings with injury to left hand
Danny DeKeyser will be out 4-6 weeks for the Detroit Red Wings with a left hand injury, coach Jeff Blashill said Wednesday.
Klingberg could be back with Stars by Christmas
John Klingberg could return to the Dallas Stars lineup by Christmas, coach Jim Montgomery said Tuesday.
Stamkos is captain, but Kucherov keeps showing why Lightning are his team - TheHockeyNews
Nikita Kucherov doesn't wear the 'C' — or any letter, for that matter — in Tampa Bay, but it's become undeniable that the Lightning are his team. The high-scoring winger continues to prove why.