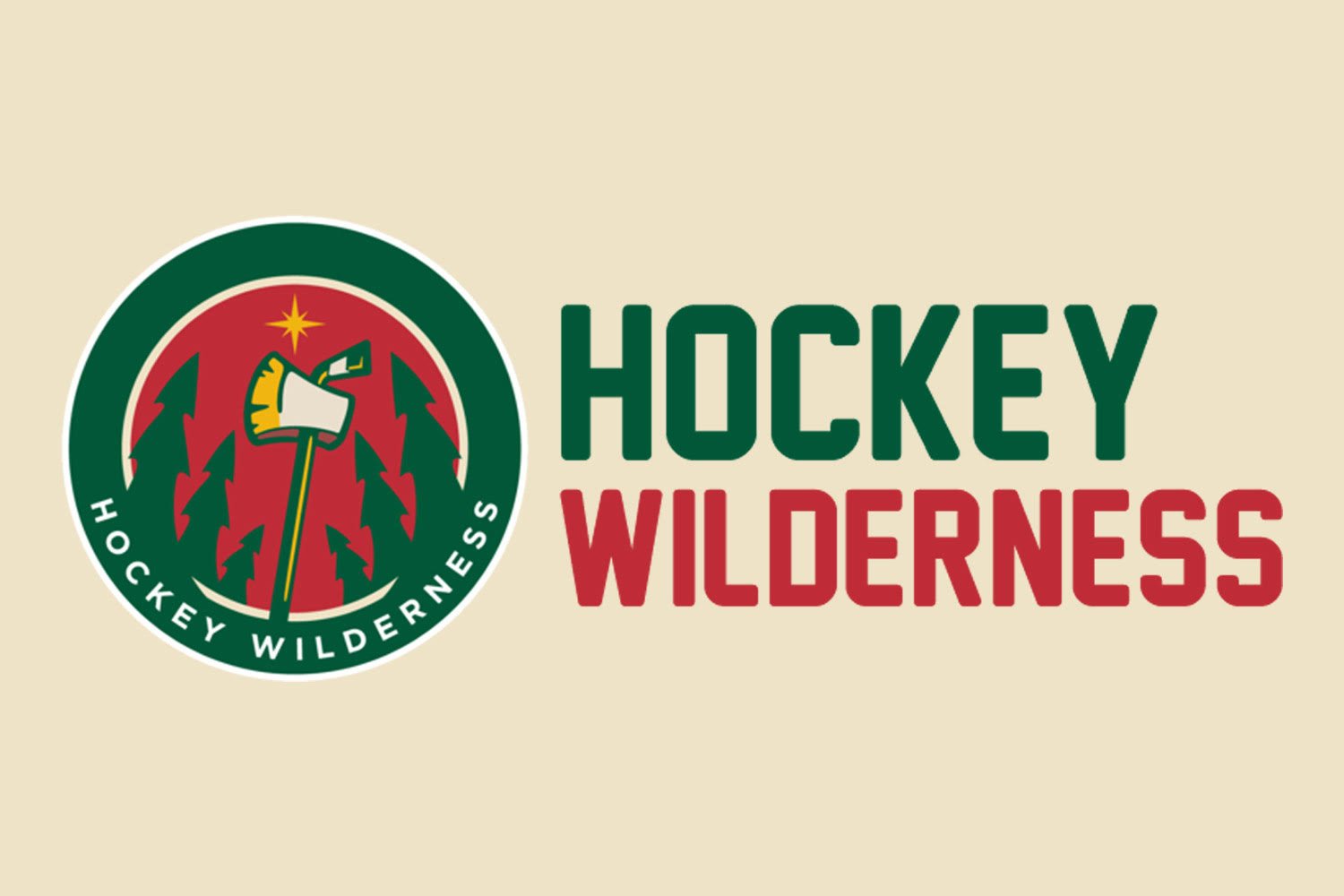 As reported by Zeke Boyat of HW, the Wild re-signed Ryan Donato, Nico Sturm and Carson Soucy to deals on Tuesday, most substantial one being Donato's two-year, $3.8 million deal for the forward whom general manager Paul Fenton acquired prior to the 2018-19 trade deadline. Donato's deal was the one that was clearly the most successful, and his $1.9 million AAV is a pretty good bargain for a player who earned 16 points in 22 games of a lost season. Sturm and Soucy will likely be headed back to Iowa on their two-day deals, but as Michael Russo reported earlier this month, Sturm might have an outside shot at making the roster out of this season's training camp.
As for the rest of the Wild's RFAs, that makes three down, three to go. Kevin Fiala, Joel Eriksson Ek and Louis Belpedio are still waiting their turns. None of the three remaining RFAs, like today's signees, are arbitration eligible.
Before we walk, let's take a look back at Ryan Donato's debut with the Wild, with the hopes that there's more of that to come in 2019...
Wild News
Wild re-signs Ryan Donato, Nico Sturm and Carson Soucy - StarTribune.com
The Wild addressed three of its seven restricted free agents Tuesday, re-signing Ryan Donato, Nico Sturm and Carson Soucy.
Wild lock up shoot-first winger Ryan Donato with a two-year deal – Twin Cities
Ryan Donato and his shoot-first mentality will be sticking around the Twin Cities for the next couple of years. The 23-year-old winger signed a two-year, $3.8 million contract Tuesday and is poised to step into a more prominent role next season.
Minnesota Wild: A look at the Zach Parise & Ryan Suter Era
In 2012, the Minnesota Wild made two major free agent signings: Zach Parise and Ryan Suter. Here's how that era has gone in the State of Hockey.
Tending the Fields
IOWA WILD SIGNS FOUR TO CONTRACTS | Iowa Wild
Wild re-signs Sturm to one-year, two-way deal
Minnesota Wild General Manager Paul Fenton today announced the National Hockey League (NHL) club has re-signed forward Nico Sturm to a one-year, two-way contract ($874,125/$70,000) for the 2019-20 season.
Whitecaps Recap
NWHL: Klienbach Rejoins Whale, Whitecaps Re-Sign White-Lancette
Grace Klienbach on rejoining the Whale: "Everyone has the goal of being Isobel Cup Champions, and I am no exception. I believe in this organization."
Around the League
Who is left on the free agent market? A look at the best at each position - TheHockeyNews
We're two weeks into free agency and some notable names remain, including valuable veterans, breakout scorers and prime-aged producers.
William Nylander has some big skates to fill wearing No. 88 - TheHockeyNews
William Nylander is set for another number change, but he'll have big shoes to fill wearing No. 88 in Toronto.
Blackhawks trade Anisimov to Senators for Smith
The Chicago Blackhawks traded forward Artem Anisimov to the Ottawa Senators on Tuesday for forward Zack Smith. Smith, 31, tallied nine goals and 19 assists in 70 games last season, posting the third-highest point total of his 11-year NHL career. Smith has spent his entire career with Ottawa since the
AP source: Seattle close to naming Ron Francis as GM - StarTribune.com
Seattle's NHL expansion team is close to an agreement with Hockey Hall of Famer Ron Francis to become its first general manager, a person with direct knowledge tells The Associated Press.
Washington Capitals Re-Sign Jakub Vrana to 2-Year Deal
The Washington Capitals took care of their biggest remaining off-season priority by re-signing winger Jakub Vrana to a $6.7 million, two-year contract.
Five experienced NHLers who could need training camp to score deals - TheHockeyNews
Signing season is slowing down and spots are filling up throughout the league. That's going to leave some experienced players searching for work, and a trip to training camp on a professional tryout might be the best bet for these veterans.
Trying to Make Sense of the Columbus Blue Jackets & Mitch Marner
Apparently the Columbus Blue Jackets considered an offer sheet for Mitch Marner. We try to make sense of that and also discuss Zach Werenski and his next contract.
Off the Trail
Devils mascot smashes through window at children's party
Mascot NJ Devil had to spoil all of the fun and games from outta nowhere by running through a window at a children's birthday party.
Duhatschek: How a one-time favor turned into a tradition for every NHL champion – a day with the Cup – The Athletic
The tradition of an NHL player getting to spend a day with Lord Stanley began almost completely by accident and can be traced back to 1989.
Should you panic if your team has done nothing this summer? - TheHockeyNews
Some teams stay quiet because they're rebuilding. Others do little because they're strong as is. But a few teams' inactivity is cause for concern.
Down Goes Brown: Which first name produces the best starting six in NHL history? – The Athletic
Today, we're going to try to answer a pressing question: What's the greatest first name in NHL history?
Hey guys, the Stanley Cup is not a toilet or a dog bowl or a feed bag, so stop treating it that way - TheHockeyNews
The Stanley Cup is the most beautiful trophy in sports, the most difficult to win and has the most history. So why don't players treat it like the treasure that it is?