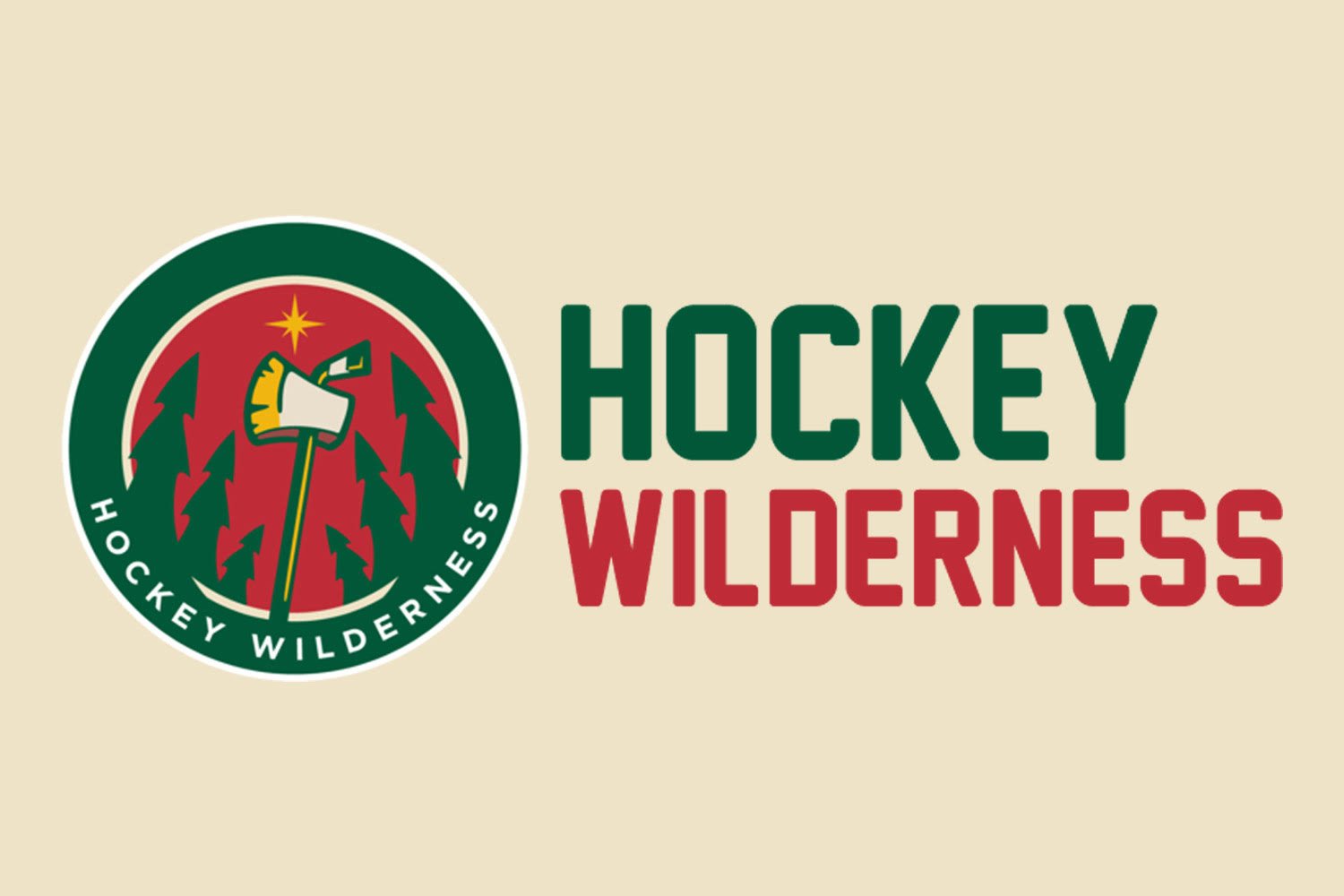 Happy Friyay Wilderness!
There's not much to talk about in today's Walk, but it is July 26th, and the legend himself, Thomas Vanek wore the number on his sweater during his time in Minnesota. During his two seasons in Minnesota, Vanek scored 39 goals in 154 regular season games. He fell off the wagon in his second and final season in Minnesota (2015-16), finishing under the 20-goal mark for the first time, considering he even hit the 20-goal mark during the half-lockout season of 2012-13, when teams played a 48 game regular season. That year, Vanek scored 20 goals. Since his departure from Minnesota, Vanek has played for four different teams (Red Wings, Panthers, Canucks, & Blue Jackets) and has been traded twice.
So on this Friyay, don't be afraid to dig in the back of your closet, dust the cobwebs off your 26 jerseys, and toss it on to pay tribute to the Wild's second-coming of Dany Heatley.
Friyay Fun Facts: Speaking of Dany Heatley, here's a couple fun facts about Heater;
Dany was nicknamed the "Canyon Meadows Kid" as a teenager in Calgary.
In a poll of NHL coaches taken during the 2002-03 season, Dany was rated the player they would most like to build a franchise around.
On July 3rd, 2011, Heatley was traded from the San Jose Sharks to the Minnesota Wild for  Martin Havlat.
Taking us through the Walk this morning is Desperate Man by Eric Church.
Wild News
Big man Gordeev is a small gamble for Wild
When the Wild traded a seventh-round selection in the 2020 NHL Draft to Toronto for defenseman Fedor Gordeev, it was taking a low-risk, high-reward approach in adding young talent to its prospect cupboard.
On Frozen Pond
Summer hockey fun: Da Beauty League is back in town - StarTribune.com
An interesting mix featuring NHL stars, journeymen, prospects and college players is honing its skills and preparing for the upcoming season at Edina's Braemar Arena.
Part 1: Talking hockey with U of M athletic director Mark Coyle and what his plan is to bring back fans | Grand Forks Herald
Since returning to the University of Minnesota in 2016, athletic director Mark Coyle has hired a new coach for the Gophers men's hockey program, has heard from fans still not at all sure about Big Ten hockey, and has dealt with dwindling attendance for home games. In part one of a sit-down interview with The Rink Live, he gives Bob Motzko a job review and talks about the effort to get more seats sold.
Off the Trail
Seattle's Potential Targets: Former Thunderbirds
Seattle's potential targets for the expansion draft could include several players that starred in Washington State during their junior careers.
Toronto Maple Leafs acquire defenceman Jordan Schmaltz in exchange for defenceman Andreas Borgman - TSN.ca
The Toronto Maple Leafs has acquired defenceman Jordan Schmaltz in exchange for defenceman Andreas Borgman.
Taking stock of the NHL goaltending picture - TSN.ca
Absent a few lingering restricted free agents, the National Hockey League off-season is all but wrapped up. At this point, we're starting to get a feel for how teams will head into the 2019-20 regular season. There have been substantial changes across the hockey landscape over the past three months, and perhaps no group has experienced more turnover than goaltenders.
Subban receives star treatment from Devils, fans
It was peak P.K., a perfectly grand, uniquely done welcoming party given by the New Jersey Devils to their newest defenseman.
Kessel ready to take leadership role with Coyotes
Phil Kessel is ready to embrace the role of leader with the Arizona Coyotes.
Lafreniere to play for Canada at World Junior Summer Showcase
Alexis Lafreniere, the projected No. 1 pick of the 2020 NHL Draft, will be among the 38 players Canada has at the World Junior Summer Showcase at USA Hockey Arena in Plymouth, Michigan, from July 26-Aug. 3.
Larkin taking leadership role with Red Wings
The Red Wings haven't made the Stanley Cup Playoffs since 2015-16, Dylan Larkin's rookie season.But they have a new general manager, Steve Yzerman. They signed forward Valtteri Filppula and defenseman Patrik Nemeth. And led by Larkin, who turns 23 on Tuesday, they have young talent on the roster and in the system.
Rodrigues awarded one-year, $2 million contract with Sabres by arbitrator
Evan Rodrigues was awarded a one-year, $2 million contract with the Buffalo Sabres by an independent arbitrator Thursday.
Weegar agrees to one-year contract with Panthers
MacKenzie Weegar agreed to terms on a one-year contract with the Florida Panthers, general manager Dale Tallon announced Thursday. Financial terms were not released.
McDonagh hopes Lightning 'stronger as a team' this season
Ryan McDonagh isn't used to having such a long summer, and the Tampa Bay Lightning defenseman vows to do all he can to ensure next offseason isn't quite so lengthy.
NHL Rumors: Canadiens, Jets, Blue Jackets, Lightning, More
In today's NHL rumors there is news out of Montreal that a former player is trying to get signed, Brayden Point may be the next RFA to sign and more.
Tulloch: The NHL's top 10 regression candidates for 2019-20 – The Athletic
Answering this question is never fun, but which players are most likely to take a step backwards next season?
Team Bounce Back vs. Team Fade: Who wins a matchup of players poised to rebound or regress? – The Athletic
Pitting players looking forward to putting the past behind them against those who have ho have built up unreasonable expectations.
Life-or-death penalty shots: Would you see tomorrow if you had to rely on an NHL sharpshooter? - TheHockeyNews
Would you like your chances if the best player born on your birthday had to light the lamp against a Stanley Cup championship-winning starting goaltender to save your life?
Five players who will see a dip in their offensive output in 2019-20 - TheHockeyNews
Be it a new home, the loss of a linemate or a simple statistical regression, there are several skaters who are likely to see their point totals decline next season.
Sam Bennett puts himself in a good position with new Calgary contract - TheHockeyNews
The versatile forward needs to boost his offensive production if he wants to cash in on a long-term deal, but with his new two-year pact, he buys time. Bennett is also quickly approaching unrestricted free agency, if you can believe it.
Plenty of questions surround Jets RFAs Laine and Connor - TSN.ca
So now that Neal Pionk and Andrew Copp are under contract for the upcoming season, the financial picture for the Winnipeg Jets is a bit clearer. But still plenty of questions surround RFAs Patrick Laine and Kyle Connor.
Florida Panthers goaltender Sergei Bobrovsky opens up on leaving Columbus Blue Jackets - TSN.ca
Sergei Bobrovsky told Russia's Sport 24 that discord between him and Columbus Blue Jackets began after the team's first-round loss to the Washington Capitals in 2018 and he knew soon after that he would not sign an extension with the club.
St. Louis Blues hire former Boston Bruins F Marc Savard as assistant coach - TSN.ca
The St. Louis Blues have hired former Boston Bruins forward Marc Savard as an assistant coach. Savard, a veteran of 807 career NHL games, will work under Craig Berube with the reigning Stanley Cup champions.
Leiweke: Francis the type of leader you 'want to build your culture around' - Sportsnet.ca
Much is yet to be determined for Seattle's fledgling NHL franchise. But the club's first marquee hire, GM Ron Francis, is sure to set the tone for the rest of the team's story, according to Tim Leiweke.
Will the 2019-20 NHL campaign start with a number of young guns unsigned? - Sportsnet.ca
Former NHL GM Neil Smith touches on the Seattle NHL group hiring Ron Francis as its first GM, who many RFAs may sit out training camp, and if he felt he was blackballed by the league after signing Joe Sakic to an offer sheet while he was with the Rangers.
Golden Knights sign Karlsson as part of quiet offseason
After the NHL Draft, free agency and other offseason moves, NHL.com is taking a look at where each team stands. Today, the Vegas Golden Knights: