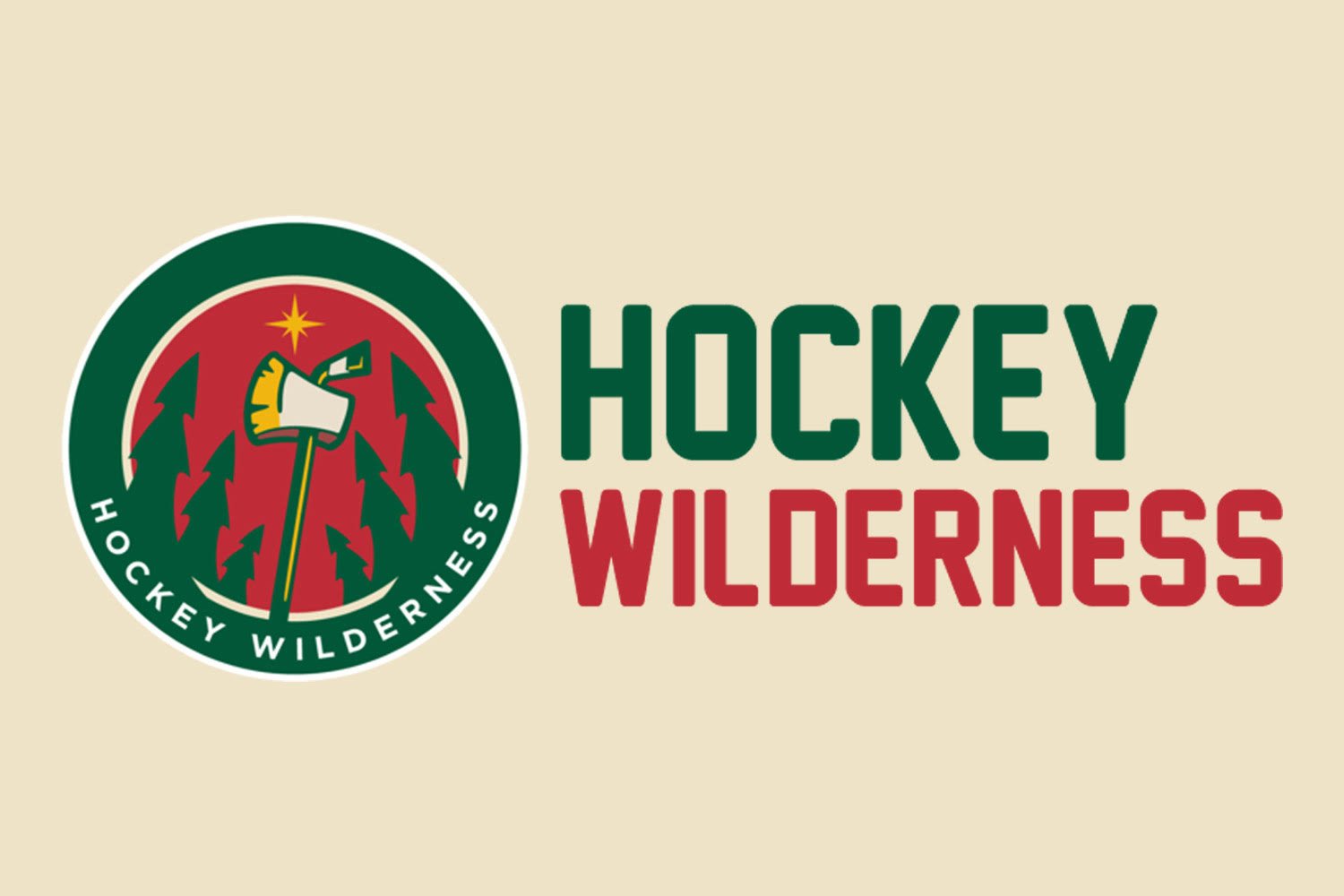 The Boston Bruins and Chicago Blackhawks have appeared collectively in 475 nine outdoor games, and yesterday was another one. The Bruins defeated the Blackhawks 4-2, bringing the Hawks' record in Winter Classics to 0-4 and 1-5 in outdoor games overall. At the same time, the NHL released the schedule for the 2019-2020 outdoor games, and while the Blackhawks aren't yet a listed participant, it wouldn't be surprising to see them added as a opponent for either the Dallas Stars, the Colorado Avalance, or both.
Of course, there's one team that would make all the sense in the world to appear against either Dallas or Colorado, as there are natural rivalries and storylines abound for either matchup. But of course, it's about as likely that the Wild will be named as an outdoor game opponent as it is that they will be hosting a Winter Classic game before 2050.
Speaking of the Wild, their four-game road trip against the Atlantic division begins Thursday against the Toronto Maple Leafs. Which Wild team will we see? The team that can skate with and play well against teams like Winnepeg? The team that struggled against a bottom-feeder like Chicago? Or the team that can do just enough to hang around with a team like Pittsburgh, but ultimately struggle finishing?
We shall see tomorrow. Until then, let's recap another Winter Classic, look forward to the next one, and catch up on NHL news and notes in the walk...
Wild News
Lack of power plays compounding Wild's scoring problems - StarTribune.com
The Wild was able to score only 30 goals in 13 December games.
Defenseman Murphy called up from Iowa by Wild - StarTribune.com
Ryan Murphy is a former first-round pick of the Carolina Hurricanes who was signed as a free agent in 2017.
A brief history of Wild swoons: Is this the one that will end the playoff streak? – The Athletic
The Wild are in a familiar spot, with a mid-season string of losses putting their playoff hopes in question. Can they climb out again?
Tending the Fields
MINNESOTA WILD RECALLS DEFENSEMAN RYAN MURPHY FROM IOWA | Iowa Wild
THE WILD WIRE - #12 | Iowa Wild
The calendar year of 2018 was one to remember for your Iowa Wild, as the club posted a record of 36-25-8-7, with 22 of those wins coming on home ice.
Pond Hockey
Pastrnak, Bruins beat Blackhawks 4-2 in Winter Classic - StarTribune.com
David Pastrnak delivered once again. Patrice Bergeron showed off his all-around game, and Tuukka Rask made a couple of big stops.
NHL 2019 Winter Classic: Bruins down Blackhawks in memorable outdoor game at Notre Dame - CBSSports.com
This was one of the best Winter Classics in recent memory
Marchand, Bruins soak in Winter Classic experience at Notre Dame
SOUTH BEND, Ind. -- The game was over. The daylight was dimming over the Golden Dome. And as if he were a kid on a pond who'd been called in for dinner, Boston Bruins forward Brad Marchand dropped his stick and lay on his back.
NHL to hold three outdoor games, All-Star Weekend in St. Louis in 2019-20
The Calgary Flames and Winnipeg Jets begin a slate of three regular-season outdoor NHL games in 2019-20 when the 2019 Tim Hortons NHL Heritage Classic returns to the schedule Oct. 26.
How the NHL's 2020 Winter Classic ended up in Dallas' Cotton Bowl – The Athletic
The NHL and the Dallas Stars are bringing a marquee sporting event back to the Cotton Bowl on New Year's Day. The 90-year-old venue will host the 2020 Winter Classic.
World Juniors
5 things to watch in quarterfinals of World Juniors
The 2019 IIHF World Junior Championship resumes with the quarterfinals in Victoria and Vancouver, British Columbia, on Wednesday.The semifinals will be held at Rogers Centre in Vancouver on Friday, along with the gold and bronze medal games on Saturday.
World Juniors Quarterfinals Storylines - Grudges & Rematches
Round-robin play has wrapped up at this year's world junior hockey championship. Teams and fans alike are now turning their attention to the quarterfinals.
2019 World Juniors: Urgency Key for Canada in Quarterfinal
Canada is regrouping for the medal round following its lone round-robin loss to Russia, preparing to face Finland in the quarterfinals at the World Juniors.
World Juniors notebook: setting up the quarterfinal - TheHockeyNews
Canada got checked by Russia: now they must learn from the loss - TheHockeyNews
VANCOUVER – For the first time at the 2019 world juniors, Canada took a punch in the nose. That's a metaphor of course, but come to think of it, the New Year's Eve showdown with Russia did feature a lot of physicality and bad blood between the traditional hockey rivals. In the end, Russia skated away with a 2-1 victory and first place in the pool, handing Canada a harder road towards gold. But better now than in the single-elimination medal round, right?
Off the Trail
What the New York Rangers Should Do With Kevin Shattenkirk
With two more seasons left on Kevin Shattenkirk's contract, New York Rangers head coach David Quinn should be figuring out how to up his market value.
The Look Ahead: 10 must-see games you should circle on your 2019 calendar - TheHockeyNews
And with 2018 over and the New Year upon us, let's look ahead at what's to come on the schedule. Here are the 10 games you should be circling on your calendar.
An Early Peek At the 2019 NHL Goalie Carousel: Who's looking and who's available? - TheHockeyNews
We're still six months away from next summer's free-agent frenzy and a lot can happen in half a year, but now's a good time to take an early look at the NHL goalie carousel and how things might unfold in the off-season.
P.K. Subban to star in his own show called 'The PK Project'
P.K. Subban may lead one of the most interesting lives in the NHL. Whether he's meeting Tom Brady after New England Patriots games or training with Terrell Owens during the offseason, the 29-year-old Nashville Predators blueliner brings his smile and engaging personality along with him.