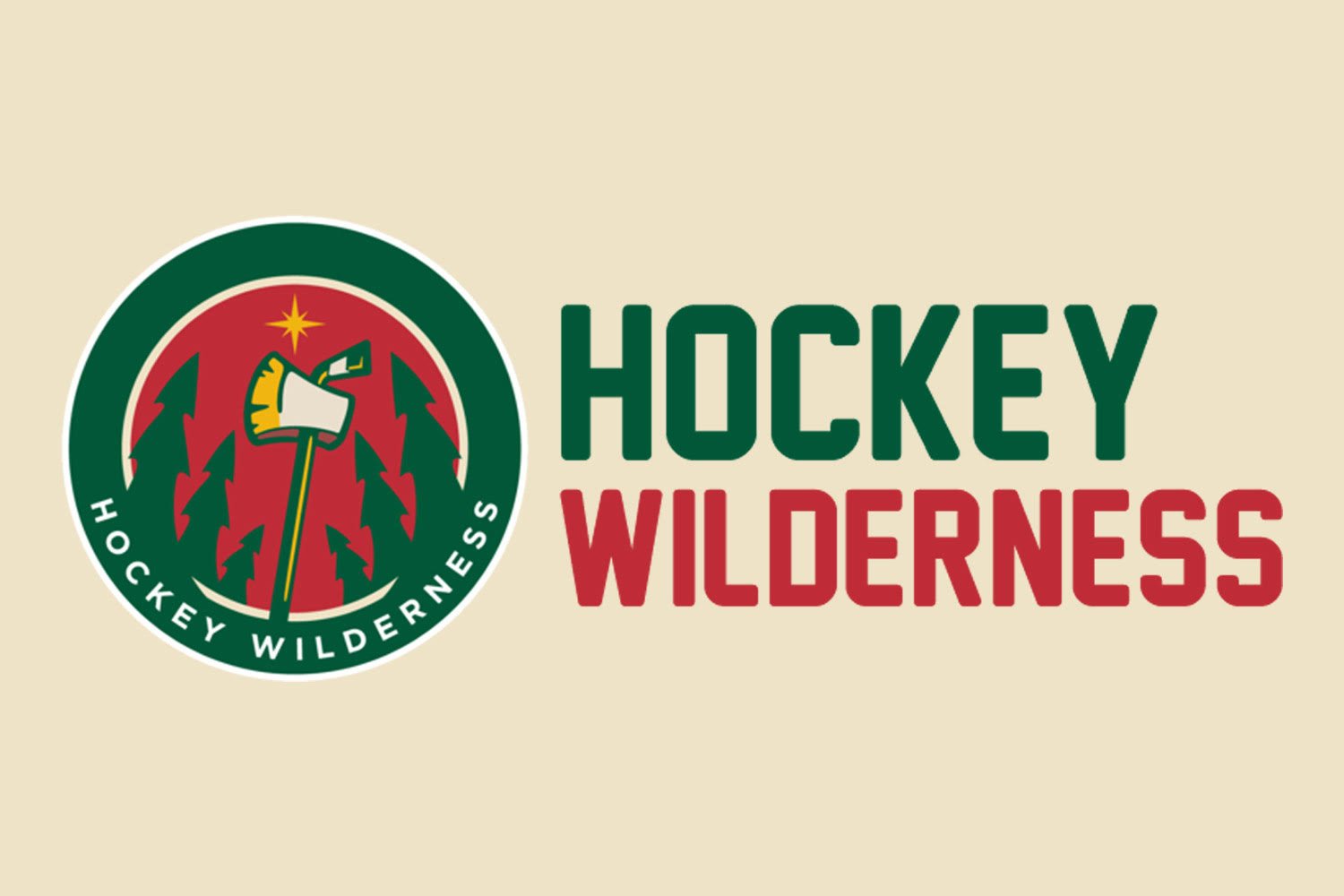 Down 2-1 in their second round series with the Chicago Wolves, the Iowa Wild needed someone to step up and take control.
Enter #GerryTime.
Gerry Mayhew gave the Wild all the offense they would need, scoring twice in the 2-1 game four victory, evening the series at two apiece, and giving Iowa the opportunity to play for the series lead in Des Moines on Friday night.
Mayhew has nine goals in nine playoffs games to lead the AHL (next closest is six, shared by two players, one of which being Iowa's Luke Kunin).
For more insight on Mayhew and the baby Wild, check out Russo's Q and A with Paul Fenton (if you can get past the Athletic paywall) below.
Also, congrats to the San Jose sharks, who knocked off the Colorado "#whynotus" Avalanche in game seven by a score of 3-2.
Lots of news and notes to go through today. We walk.
Wild News
Paul Fenton Q&A: On Gerry Mayhew, roster plans, Spurgeon's future and more – The Athletic
The Wild general manager sat down with The Athletic for a Q&A ahead of Wednesday's Iowa Wild playoff game.
Coyle, Niederreiter face off with Stanley Cup Final berth on the line - StarTribune.com
Veteran wingers Charlie Coyle and Nino Niederreiter, teammates with the Wild from 2013 until both were traded this season, are set to do battle in the Eastern Conference finals with Boston and Carolina.
Wild top prospect Kirill Kaprizov will compete at World Championships
MN Wild top prospect Kirill Kaprizov will compete at World Championships, and fans will be able to watch him do it on NHL Network.
Tending the Fields
Mayhew, Wild all even with Wolves | TheAHL.com | The American Hockey League
Gerald Mayhew continued his torrid postseason with two more goals and Iowa evened the Central Division Finals at two games apiece with a 2-1 win over Chicago in Game 4 on Wednesday night.
IOWA EVENS SERIES WITH 2-1 WIN AGAINST CHICAGO | Iowa Wild
Forward Gerry Mayhew nets both goals in victory
NWHL News
Whitecaps exec Brodt: Facing boycott, NWHL 'doesn't look good right now' - StarTribune.com
Whitecaps founder Jack Brodt's comments come less than a week after more than 200 players vowed not to play in the 2019-20 season until a financially stable league is established
Pegula Sports and Entertainment to end relationship with NWHL - The Ice Garden
PSE purchased the Beauts from the league in Dec 2017
#BecauseItsTheCup
NHL releases explanation for controversial, disallowed Avalanche goal
Few would disagree that the San Jose Sharks were deserving winners of their second-round series against the Colorado Avalanche but they certainly benefited from a controversial decision during Wednesday's Game 7.
Pavelski leads Sharks past Avalanche 3-2 in Game 7 - StarTribune.com
Captain Joe Pavelski made a triumphant return from a gruesome head injury by posting a goal and an assist in the first period that helped send the San Jose Sharks into the Western Conference final with a 3-2 victory over the Colorado Avalanche in Game 7 on Wednesday night.
A crying son, a Hollywood actor and a prayer card: Behind the scenes of Pat Maroon's double-OT goal – The Athletic
What's it like to score the game-winner in Game 7 in front of your family and hometown crowd? The Maroon family shares all.
Off The Trail
Report: Oilers owner Daryl Katz battling life-threatening infection
Edmonton Oilers owner Daryl Katz has been battling a life-threatening sinus infection over the past few years, according to Sportsnet's John Shannon.
If the Predators were to trade P.K. Subban, what might they get in return? – The Athletic
Subban would represent a significant upgrade for the acquiring team and is the Predators' most valuable trade asset.
Will Ken Holland's deal with Edmonton raise all ships for GM salaries or is he the outlier? - TheHockeyNews
The Edmonton Oilers ponied up big money to land Ken Holland, and with the cap changing how much big budget organizations can spend on players, could it mean more money starts to get spent on the architects behind the on-ice product?
Counting down the best Game 7 goalie performances in NHL history - TheHockeyNews
Ben Bishop played out of his mind in one of the best goaltending performances in over 20 years on Tuesday. But how does his 52-save effort compare to some of the best Game 7 goaltending displays in NHL history?
NHL Playoff Records - The Toughest Ones to Beat
Most records are meant to be broken, but here's a list of some NHL playoff records that will likely never be touched again.