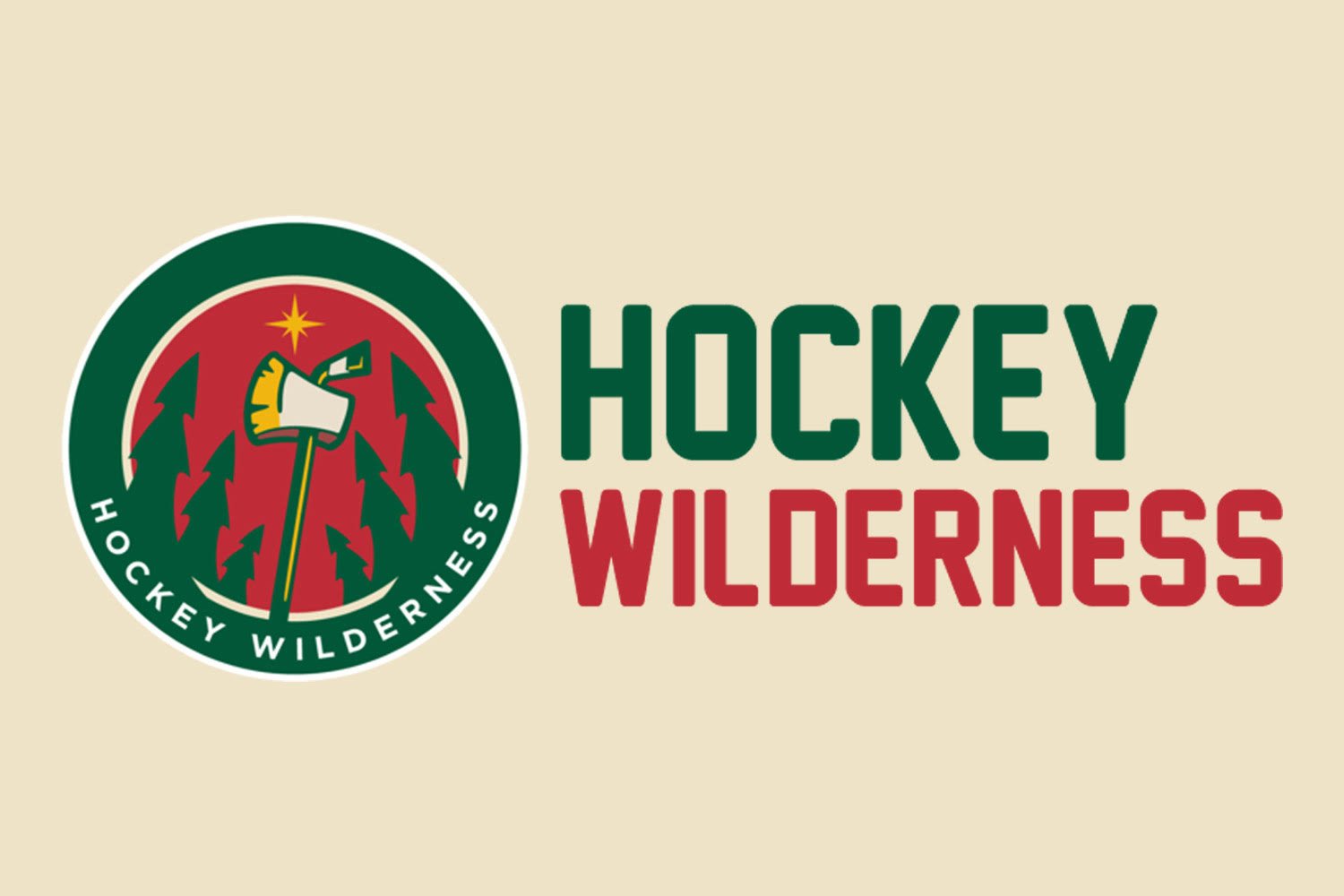 Happy Friyay!
I hope everyone had a wonderful Thanksgiving! Today is Black Friday and the Wild are shopping for some Jets. Minnesota is back in action and plays a matinee game at home against Winnipeg at 3 pm CST.
Friyay Fun Fact: Can you guess who the Wild's previous captain was before Mikko Koivu secured the captaincy? The answer is Owen Nolan. Yup, the guy that had that sweet point goal in the 1997 All-Star Game. Koivu took the "C" mid-season from Nolan during the 2008-2009 campaign.
Taking us through the Walk this morning is a very fitting song, as the Wild are playing the Jets.
Wild News
Wild Warmup: Minnesota vs. Winnipeg
The Wild will face its Central Division rivals to the north, the Winnipeg Jets, for the first time this season in a Black Friday matinee at Xcel Energy Center.
Wild's Dumba embraces side gig as a goal scorer - StarTribune.com
Matt Dumba's 10 goals for the Wild rank first in the league among defensemen.
The Zuckers give thanks with a special night in the suites at Xcel Energy Center – The Athletic
On Wednesday, the Wild forward and wife Carly welcomed some very special guests to 16 suites, a precursor to an even bigger event coming Monday.
Russo: In win vs. Sens, Eric Staal proves he's perfect leader for Wild youngsters – The Athletic
When the Wild needed a goal, Eric Staal stepped up on a night that Joel Eriksson Ek and Jordan Greenway also played well.
Minnesota Wild: Being disinterested in William Nylander is a good thing
It appears highly unlikely we're about to see the Minnesota Wild make a foolish move and swap Matt Dumba for William Nylander, thankfully!
Minnesota Wild: Five things they can be thankful for
In the spirit of Thanksgiving, we look at five things the Minnesota Wild can be thankful for. There's plenty of options, but what have we picked?
On Frozen Pond
Minnesota Hockey Fan Holiday 2018 Gift Guide | Zone Coverage
'Tis the season, hockey fans, and perhaps loved ones of hockey fans. To kick off the holiday shopping season right, I've prepared a list of items that the
Wild gives local peewee hockey game the NHL treatment - Story | KMSP
The Minnesota Wild helped two local peewee hockey teams feel like pros this week in its third annual Youth Hockey Spotlight Game.
Gophers Return to B1G Action Against Spartans - University of Minnesota Athletics
MINNEAPOLIS -- The Gopher Hockey program returns to Big Ten play this weekend with a two-game series against Michigan State at 3M Arena at Mariucci. The conference
Notes: Alaska Anchorage pays a Thanksgiving visit - University of North Dakota Athletics
North Dakota looks to break out of a 3-game losing skid when it hosts non-conference opponent Alaska Anchorage in UND's annual Subway Holiday Classic weekend.
Off the Trail
NHL Thanksgiving Showdown: 5 Storylines
Any good feelings that the New York Rangers and Philadelphia Flyers enjoyed on Thanksgiving figure to be long gone by the time they take the ice at Wells Fargo Center for the 2018 Discover NHL Thanksgiving Showdown on Friday (1 p.m. ET; NBC).
Murray placed on injured reserve by Penguins with lower-body injury
Matt Murray was placed on injured reserve by the Pittsburgh Penguins on Thursday with a lower-body injury.
Weber could return for Canadiens next week
Shea Weber could make his season debut for the Montreal Canadiens on Tuesday against the Carolina Hurricanes at Bell Centre.
Wideman traded to Oilers by Senators for 2020 Draft pick
Chris Wideman was acquired by the Edmonton Oilers from the Ottawa Senators on Thursday in a trade for a conditional pick in the 2020 NHL Draft.
NHL News & Notes: Chris Wideman Trade, Sidney Crosby & More
The Ottawa Senators and Edmonton Oilers have made a Thanksgiving Day trade, Sidney Crosby shined in his return from injury and more.
The 10 types of mid-season coaching changes (and how they usually work out) – The Athletic
After going all of 2017-18 without a single coach losing their job until the final day of the season, we've already seen four pink slips this year, including two this week.
LeBrun Notebook: Will Canes and Leafs reach the next level in trade talks and what's next behind the Blues bench – The Athletic
Plus, what will Montreal do with their surplus of defencemen once Shea Weber returns?
Breaking down the bests (and worsts) from the first quarter of the NHL campaign - TheHockeyNews
Who has been the comeback player of the year? How about the top coach? Which team has been the biggest surprise? And which player has been the biggest disappointment? That and more as we break down the bests and worsts entering the second quarter of the campaign.
How the Red Wings became the NHL's hottest team — and why it might not last - TheHockeyNews
The Red Wings have nine wins in their past 11 games and a better winning percentage than any other team since Oct. 28, and the success has built almost entirely on the strength of Detroit's goaltending.
Who are leaders in Hart, Vezina, Norris and Calder races at quarter-season mark? - TheHockeyNews
There's still plenty of season left, but the quarter-season mark gives us the opportunity to look at who could be in the hunt for end-of-season hardware based on their play thus far. Here are five top candidates for each major award.
Rebuilt Broncos one of the best stories in hockey - TSN.ca
As Jason Neville slogged through hours of video last summer to rebuild the Humboldt Broncos player by player, his vision was clear but his goal wasn't lofty. And he was short on time.
Oilers players looking to run with Hitchcock's new roles - Sportsnet.ca
The Ken Hitchcock era is barely underway in Edmonton, and the Oilers' roster is already being shaken up.
6 NHL coaches who could be on the hot seat - Sportsnet.ca
This is never a fun topic to address, but it's a story worth watching as struggling teams look to shake things up and spark some success before it's too late to get in the race.