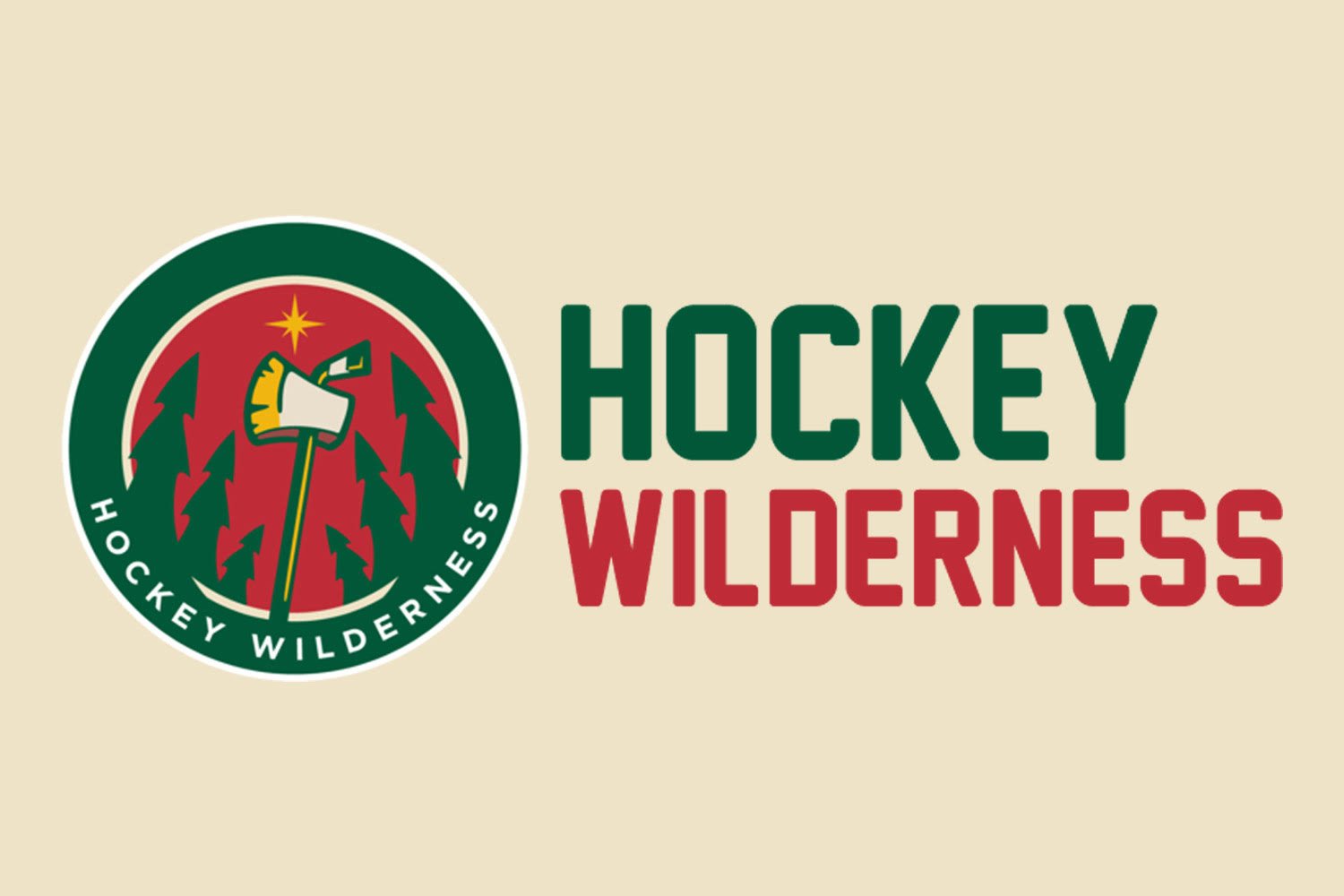 Captaincy and leadership on the Minnesota Wild have always been a favorite talking point of the fans of the team. "Strip the 'C'" has become both shorthand for expressing dissatisfaction with the team as well as a joking identifier for fans that are quick to claim the sky is falling. Whether or not Mikko Koivu is the right person to captain the team has been a perennial topic for discussion. Ryan Suter and Zach Parise have been the alternate captains since they both signed with the team, and many people have argued that Parise at one time or another should have been promoted to full captain due to his outstanding work ethic on ice, offensive instincts, and his more vocal (compared to Koivu) style.
When injuries have kept one of those three off the ice, the Wild have never had a shortage of former captains to pin a temporary "A" on. Jason Pominville, former captain of the Buffalo Sabres, was a frequent stand-in. With the acquisition of Eric Staal, former captain of the Carolina Hurricanes, the Wild had another experienced captain to lean on. With the way Staal has played, that decision has never merited a second consideration. What might be worth a second consideration is making it permanent.
The issue is, of course, this would necessitate stripping a captaincy patch from Koivu, Suter, or Parise to do it. I will continue to argue that this is Mikko Koivu's team. He was the first bonafide NHL star that showed he believed in what the Wild could be by choosing to stay with the team. His style of play has represented the team's on ice identity for years (and while this has changed some in recent seasons, Koivu has played a role in that too). It may be sentimental, but I hope that Koivu retires only having ever played for the Wild and that he retires with the 'C' cemented on his sweater.
Suter should keep his too, if no other reason than it is valuable to have someone able to speak to the referees that is playing defense. It also shows that defensemen are valued by the team organization as well. That being said, Suter has been a rock for the Wild, playing more minutes than anyone in the league, staying level on a team that has suffered from inconsistency, and providing an anchor the rest of the blueline can be built upon.
That leaves Parise. I won't disagree that Parise deserves his alternate captain status. He is the prototypical grinder with the skills of a top six forward. He never says quit which is invaluable in any sport, especially one in which a lead can be erased in a matter of minutes. Injuries and his vigorous playing style have taken a toll, which has limited his impact to a degree. Enough, one could easily argue, that Staal has become a more important factor in this team's success. Ultimately, the move to make Staal a permanent captain hinges on him deserving it more than Parise, not that Parise is somehow not worthy of the status, if it was decided to make a change with the Wild's captains.
Staal is obviously a leader on the team regardless of a patch on his sweater or not. His experience and on-ice performance guarantee that. Who wears a patch is hardly a critical issue for this team, especially when it is clicking and the on-ice chemistry is near the best it has ever been. Have some thoughts about any of this? Include them in the comments below.
Wild News
Back with Wild, top prospect Luke Kunin knows he has to perform
There's an argument to be made that Kunin isn't the best call up for the Wild, but the positive spin on that is it is really nice that there are even that many players with the Iowa Wild worth considering. The prospect situation seems to finally have turned a corner.
After regaining his scoring touch, Staal's a steal for the Wild - StarTribune.com
This move alone has probably saved Fletcher's job.
Wild's once-iffy playoff hopes are now a near-certainty - StarTribune.com
I know it's bad form to pat yourself on the back, but I called it.
FERRELL: Do The Wild Have A Chance to Catch Winnipeg? | Zone Coverage - Cold Omaha
They have a chance, but this entire season has shown that playoff position in the Central Division resembles a razor's edge.
On Frozen Pond
UMD putting pieces together, eyeing Frozen Four repeat of 2011 - StarTribune.com
Speaking of playoff dreams...
Hockey coaches want to change postseason landscape through seeding
Totally understand where these folks are coming from, but the issue arises in years when there aren't such clear top dogs in the tourney. Not saying some tweaks won't be an improvement, but meddling should be done with more than just the immediate circumstances in mind.
Off the Trail
31 Thoughts: Why Karlsson, Pacioretty deadline deals fell flat - Sportsnet.ca
Their multi-million dollar contracts keep me from feeling too bad for them, but Karlsson and Pacioretty have my sympathy. Stuck on teams that aren't going anywhere,don't really want you there either, and all the joy of months of uncertainty (again) this offseason is a demoralizing situation to be in.
NHL Power Rankings: Trade Deadline Grades Edition - Sportsnet.ca
Wild's motto should be "C's get degrees... and prevents trading away future picks on busts."
Power Rankings: Predators plowing through opponents on the way to playoffs | The Hockey News
Avoiding the Predators in the first round is going to make it tempting to game the wild card standings, not that any team would ever do that.
Which five veterans are turning back the clock this season? | The Hockey News
The "trend" has been for teams to get younger and faster, but at the end of the day, good players are good players. Teams should try and get good players (which means avoiding talking yourself into thinking a player is good when they're not).
Mike Reilly Has Good Montreal Canadiens Connections
Best of luck to Mikey!
Maple Leafs & Lightning: The Next Big Rivalry
I wonder if the Leafs and the Lightning can both be consistent enough presences in the playoffs for this to develop and if they can trade series. The Wild and the Avalanche didn't work out because Colorado couldn't get back to the playoffs and the Wild and Chicago didn't work out because the success was one-sided. Still, the ingredients are there for this to develop into a good, albeit geographically strange, rivalry.