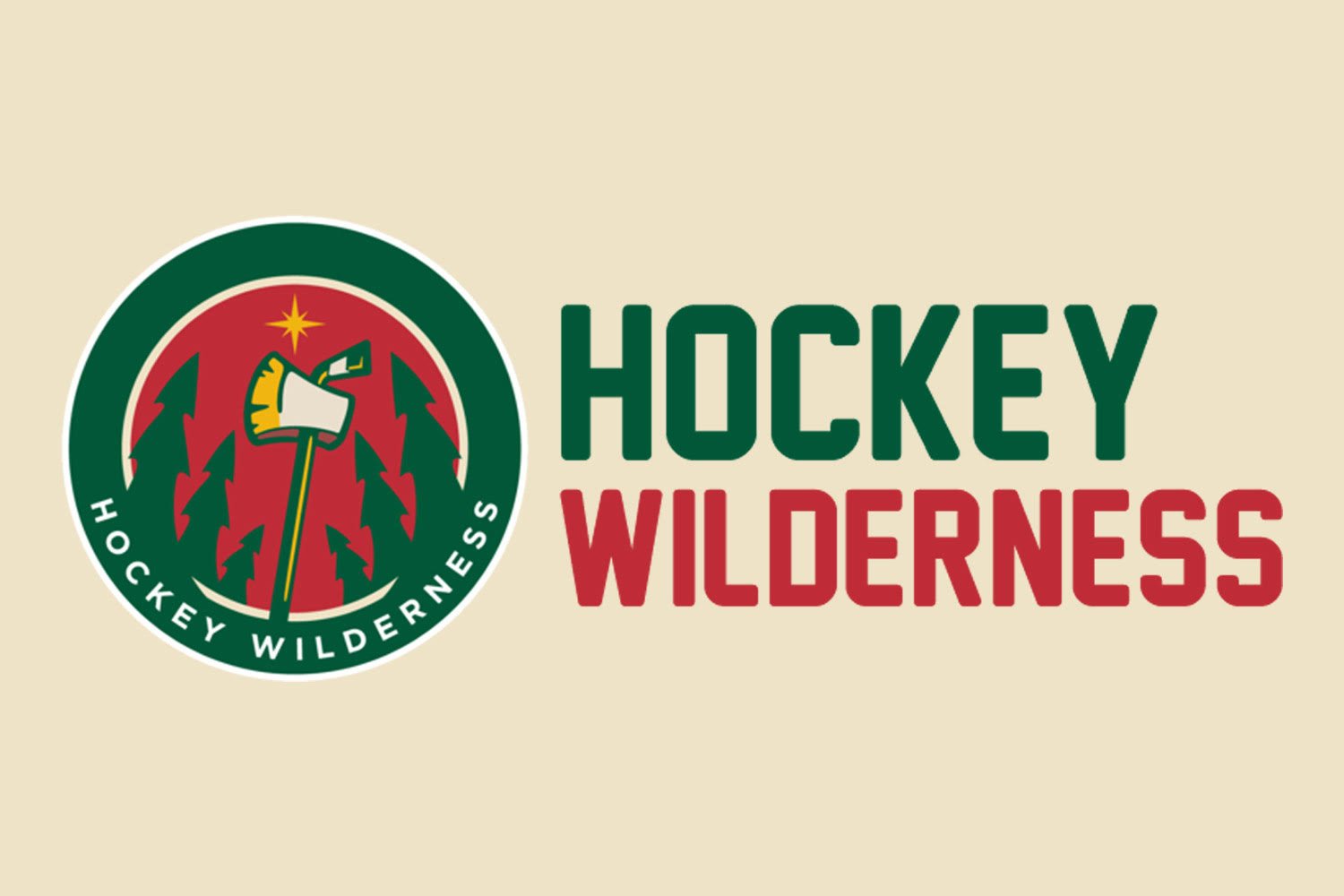 If you could somehow forget about the fact that Minnesota lost on Wednesday, you'd feel really really good about the team's chances in this series. As was said a lot (by me), the Wild was clearly building up its game for the playoffs in the final week of the regular season, and although it had a really hard time scoring on Wednesday, it looked like a team on top of its game, and one to be reckoned with. If it gets the same result tonight, then it may be time to get a little negative, but for now, we should accept Game 1 as an anomaly and hope for the best in Game 2. If you're the better team, you're going to win nine times out of ten, so... uhh... hey, Wild... let's just keep on being the better team, because if you've already been the better team and lost once, then it's not going to happen again for nine more games. That's science.
It was business as usual for the club yesterday, which was talking like it was happy with its last performance and deserved better (it did). If it's the better team again tonight, the Wild will get what it deserves!
Taking you through today's Good Friday Walk is Kanye West and friends with an explicit ditty, ironically titled Good Friday.
Wild News
Wild defensemen Christian Folin, Jonas Brodin struggle some in playoff opener
They certainly weren't the best pair, but defense wasn't the issue for Minnesota.
Wild confident but know Game 2 is a must-win
Well said. A win tonight makes a new series. A loss puts St. Louis in control.
Wild's series vs Yeo, Blues is going to be a huge test of patience
Yes.
On Frozen Pond
Bruce Plante steps down as head coach of Hermantown boy's hockey
A living legend! Congrats on an incredible career.
Off the Trail
Capitals get 'wake-up call' from Leafs in Game 1
Apparently the two-goal lead thing is big in Toronto right now.
Apple signs deal to provide NHL coaches with iPads
Can we get the refs something a little better for challenges?
Pekka Rinne, Predators beat Blackhawks 1-0 in Game 1
I'm ok with this.
Cup-winner Hitchcock returns to Stars as coach
Of course he does.
Gerard Gallant named first Vegas Golden Knights coach
I wonder how much the taxi fare was from South Florida to Las Vegas.