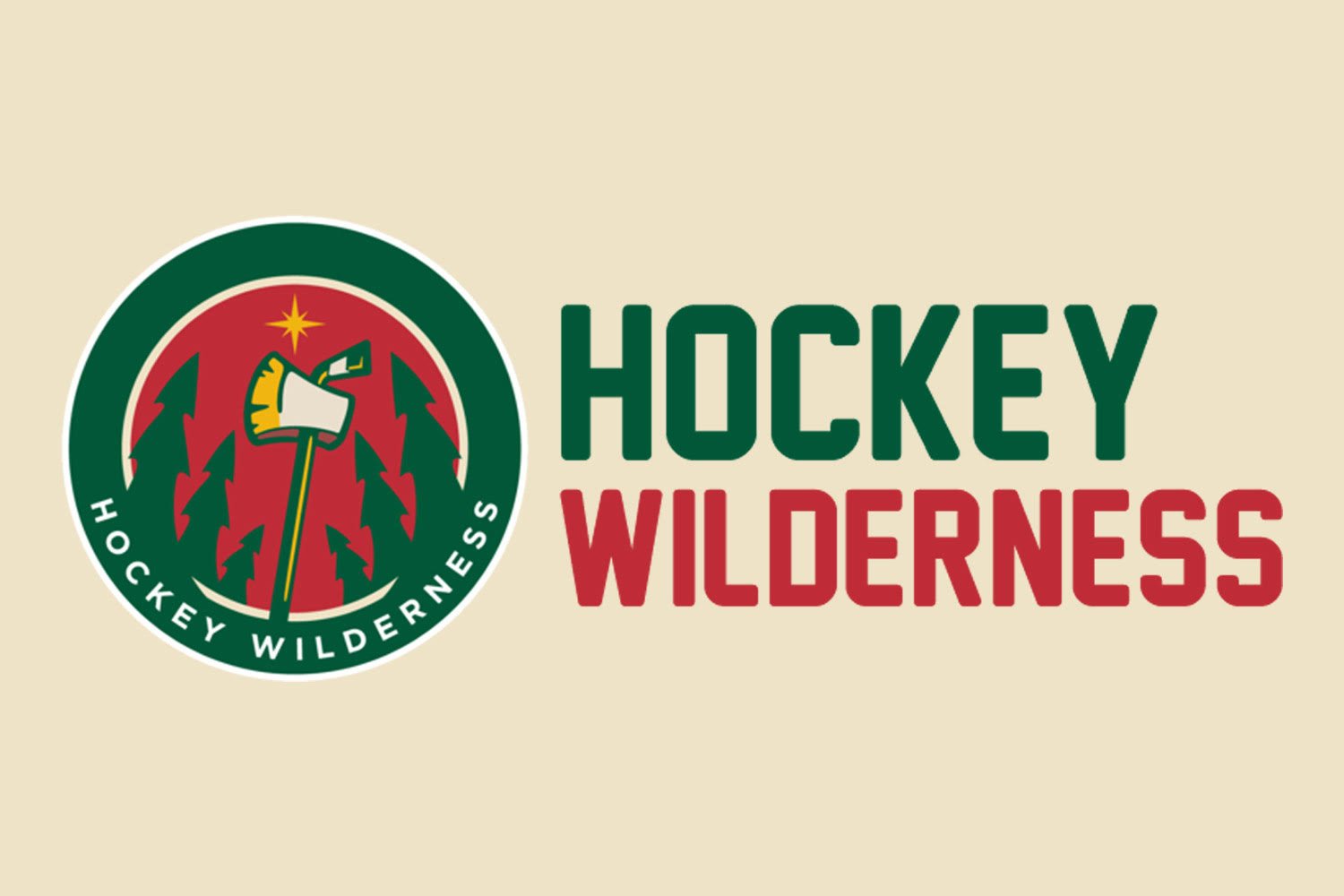 No one can say that Charlie Coyle hasn't lived up to some pretty lofty expectations over the last few years in Minnesota. But like the Nino trade, this one hurts from a fan favorite perspective. Charlie, by all reports and shown in various ways, is a great guy. Best of luck in Beantown.
Personally, there are a couple moments I'll always remember, and ones I feel are worth looking back at as Coyle heads out to Boston.
Charlie Moment #1: The shift against Vancouver
It was shifts like this that made fans (like myself) think that Coyle's future in a Wild uniform would be pretty bright.
Charlie Moment #2: The kid
It's the little moments that turn curious youngsters into lifelong fans.
What were your favorite Charlie Coyle highlights? What do you think of the move? Will this just be the start for Fenton?
In the meantime, the Wild take on the Rangers tonight, the girls high school tournament gets started, and the rest of the league readies for the deadline. Let's walk.
Wild News
Wild-N.Y. Rangers game preview - StarTribune.com
The Rangers are 3-3 in their past six while inching toward a second consecutive non-playoff finish.
Headed in opposite directions, Wild visit Rangers
From their reactions following Tuesday night's games, one would think the New York Rangers were on the edge of playoff contention, and the Minnesota Wild were several games out.
John Shipley: Wild officially ready to move on. Are you? – Twin Cities
Losing nine of 10 games has not been enough to drop the Wild from the Western Conference's playoff hunt, but that no longer matters. It's over.
Wild trade Charlie Coyle to Boston for center Ryan Donato
NEW YORK — Wild general manager Paul Fenton apparently has seen enough from his spiraling team. The sell-off has commenced.
NHL Trade Grades: 'I think Coyle will be better in Boston' – The Athletic
Craig Custance checks in with coaches and executives to get opinions of the trade that sent Charlie Coyle to Boston.
Wild trade Charlie Coyle home to Bruins for Ryan Donato and a fifth-round pick – The Athletic
Minnesota on Wednesday traded the Massachusetts-born winger to the Boston Bruins in exchange for a talented prospect and a fifth-round pick.
Charlie Coyle Traded to Boston Bruins for Ryan Donato
The Minnesota Wild have traded forward Charlie Coyle to the Boston Bruins in exchange for Ryan Donato and a fifth-round pick according to a report
Just the start? Wild trades Coyle to Boston for Donato and 5th-round pick - StarTribune.com
The Wild, losers of five straight, traded Charlie Coyle to the Bruins. He learned of the trade Wednesday afternoon as the team prepared to fly to New York for Thursday's game against the Rangers.
Meet Ryan Donato - StarTribune.com
A closer look at the Wild's acquisition from Boston.
Tending the Fields
THE WILD WIRE - #18 | Iowa Wild
With last night's overtime contest, Iowa now sits at 20 games that have gone past regulation, which is the most in the league so far this season.
Gophers in the Pros: Feb. 20 - University of Minnesota Athletics
Fourteen Gopher alumnae are playing professional hockey in the NWHL, CWHL, and EWHL this season.
'U' Hosts Notre Dame for Final Big Ten Series - University of Minnesota Athletics
The Gopher Hockey program opens up a four-game home stand this weekend with its final regular-season Big Ten series of the year, hosting No. 16 Notre Dame at 3M
On Frozen Pond
Defending 1A champ Breck holds on for shutout victory
Senior Katherine Solohub scored a goal early and junior Olivia Mobley sealed it late en route to a 2-0 quarterfinal win against Fergus Falls.
Mound Westonka fires tournament-record 73 shots in win over Mankato East
The No. 3 White Hawks escaped with a 4-2 victory. Cougars goaltender Andrea Schreiber made 69 saves.
1A top seed Warroad puts away St. Paul United
Sophomore Genevieve Hendrickson posted a hat trick as the undefeated Warriors cruised to a 4-0 victory.
Proctor/Hermantown defeats Rochester Lourdes in overtime
A goal by senior captain Kaitlyn Fawcett gave the Mirage a 3-2 victory and another game at the X, this time against the No. 1 seed.
Off the Trail
Down Goes Brown: What's the best starting lineup you could make from a single GM's trade history? – The Athletic
Which NHL GM can put together the best six-man lineup made up entirely of players that they traded for?
Championship Trades: A look at deadline moves made by Stanley Cup-winning clubs - TheHockeyNews
Some went big, others went small, but each Stanley Cup winner in the salary cap era has made at least one tweak to their lineup in the weeks leading up to the deadline. What were those moves and how did they help propel each team into the NHL's winner's circle?
Trade Bait: Which players could fetch first-rounders? - TSN.ca
Matt Duchene has likely played his last game as an Ottawa Senator, making him the new No. 1 on the latest TSN Trade Bait board.
Around The League
Philadelphia Flyers: Radko Gudas Suspended
The NHL's Department of Player Safety has suspended Radko Gudas two games for high sticking Tampa Bay Lightning forward Nikita Kucherov.
Giving Radko Gudas only two games goes against everything the NHL says it's trying to prevent - TheHockeyNews
The two-game suspension handed out to Philadelphia Flyers defenseman, who is a repeat offender by league definition, will do little to "change player behavior," if that's the Department of Player Safety's goal.
It's OK, Oilers. We can end the 'playoffs' charade now - TheHockeyNews
Edmonton literally has better draft lottery odds than playoff odds at the moment. It's time to drop the idea of a late-season surge for a team that has lost 11 of 12 games.
Why the New York Islanders are one of the NHL's most interesting trade deadline buyers - TheHockeyNews
The pre-season perception surrounding the Islanders was that this team, with its bevy of pending free agents, would sell at the deadline to speed along a rebuild. Instead, New York has some intriguing deadline decisions on the horizon.
By the numbers: Measuring the value of this year's potential trade deadline acquisitions – The Athletic
Generally speaking, there's no day in the hockey season news cycle that is more overhyped than trade deadline day. This year is different.
Execs unplugged: Behind the scenes on the real NHL trade deadline – The Athletic
How do GMs communicate? What's the secret to closing a deal? Three veteran GMs share inside information on the process behind the deadline.
LeBrun Notebook: Clarity coming soon on Mark Stone's immediate future with Senators – The Athletic
Once the Stone situation is cleared up in Ottawa, it should help thaw out a rental market that still hasn't quite gotten going.
Boston Bruins Need to Add More Than Charlie Coyle
Adding Charlie Coyle was a good start but the Boston Bruins will need to add more if they want to be legitimate Stanley Cup contenders.
Anaheim Ducks Sign Jakob Silfverberg to Contract Extension
The Anaheim Ducks have reportedly signed Jakob Silfverberg to a five-year contract extension, according to a report.