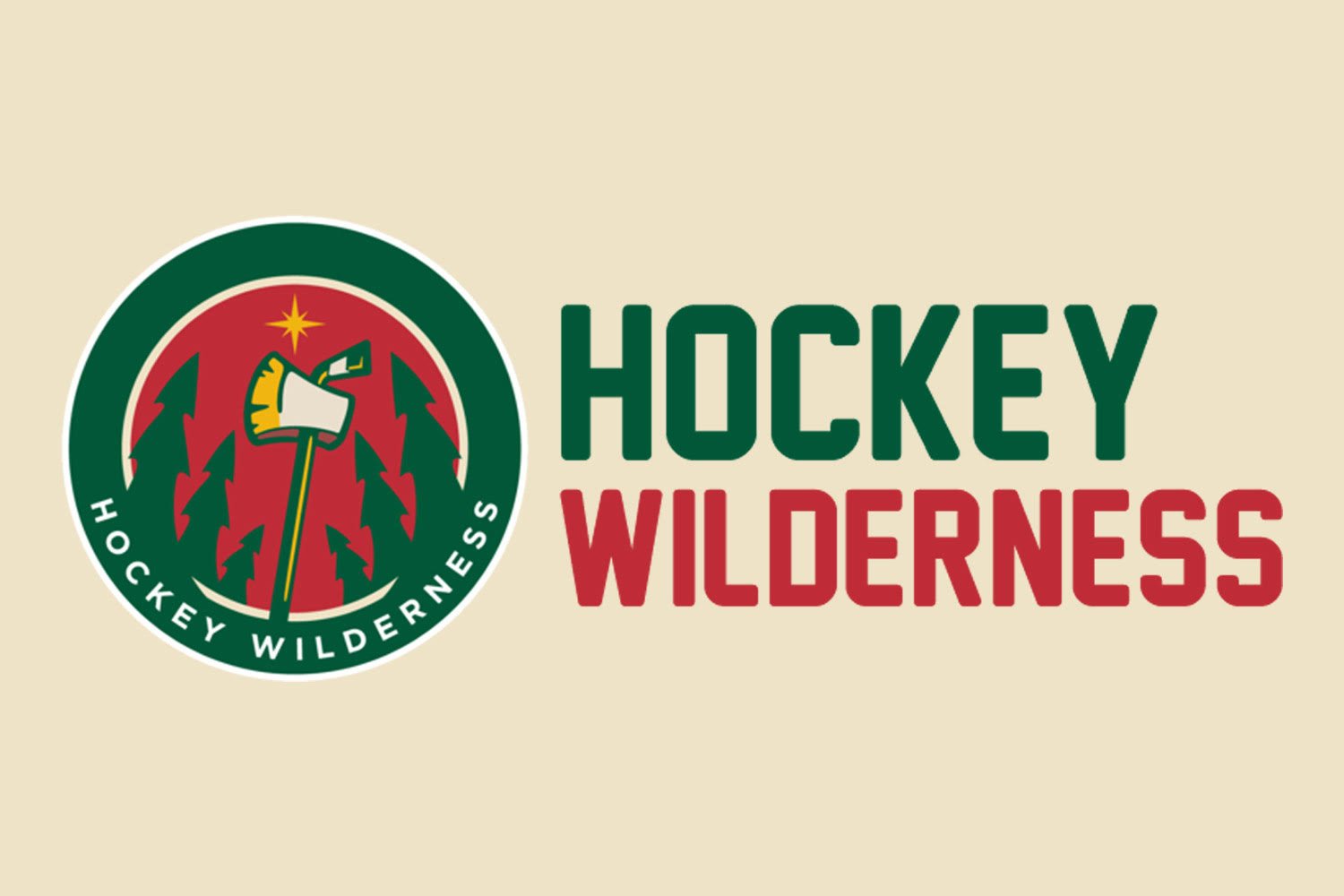 We're all just hoping to forget that game, right?
Luke Kunin's first goal of the season lead them into a second period where the Wild collapsed completely, tallying just two shots for the entire middle frame, including an early power play goal from Nino Niederreiter. Detroit put up 21 shots over those same 20 minutes and though they went on to score two more goals in the third period, the Red Wings won the game in that second period.
The Wild have a travel day to move on before facing a slew of basement-dwelling teams, starting with the Philadelphia Flyers on Monday night. First though, a mandatory morning practice, that hopefully ends with a ritualistic burning of the tape.
We'll walk with a blend of disappointment, unease and unbridled optimism that only Florence Welch could nail down perfectly:
Wild News
Wild lose their 'worst game' to road-weary Red Wings | Twin Cities
Wild coach Bruce Boudreau huffed it was "the worst game that we've played since I've been here as coach."
'Worst game that we've played': Wild fall flat in a ghastly loss to Red Wings | The Athletic
In a lot of ways, it was so predictable and a deserved gut-punch highlighted by the traditional Red Wings-style octopus being hurled from the stands.
Loss to Red Wings another low point this season for Wild | Star Tribune
"You're looking up at the scoreboard and every team you want to lose is losing, and you just throw a clunker in there," coach Bruce Boudreau said. "It's very disappointing."
Jordan Greenway's confidence is building game by game with the Wild | Star Tribune
The goal was also Greenway's second in four games, and although he isn't holding these contributions up as proof he's evolving, he interprets them as a "bonus" for the work he's doing to stay on track.
Matt Dumba? Devan Dubnyk? Zach Parise? Who's the Wild's most important player? | Star Tribune
Making the postseason for a seventh consecutive season will require a team effort, but not all players will carry an equal load. So who is the most important player on the Wild?
Tending the Fields
IOWA FALTERS AGAINST TEXAS IN 4-2 LOSS | Iowa Wild
The 4-2 loss was Iowa's fourth consecutive in regulation, the longest such streak for the Wild this season.
On Frozen Pond
Proposed class-action concussion lawsuit filed against WHL, CHL, Hockey Canada | TSN
As a 20-year-old, McEwan was Kelowna's captain in the 2007-08 season, when he had 11 fights. His claim says the bouts in his final WHL season led to swelling and pressure in his head and a documented concussion, which resulted in a two-week medical leave from the team.
Off the Trail
DGB Grab Bag: The problem with letting the players police the game | The Athletic
Don't hide behind euphemisms. Don't just say you want a "response." Don't talk about "sending a message." Forget about sticking up for a teammate, having someone's back, or The Code, whatever other phrasing you can come up with. Be specific. What do you want those teams to do?
Why Johnny Gaudreau is better than Connor McDavid | Flames Nation
Has McDavid done this? I scoured through his Instagram and he only had one picture with a dog, but it was with his mom, so we can assume it might be his mom's dog. Meaning he probably hates dogs. 
Hockey players have big butts, and they cannot lie | ESPN
This might be a new phenomenon, coinciding with the evolution of hockey players' training and, therefore, their physiques. Domenico Vacca is the personal tailor to upward of 250 NHL players and some coaches. Since the 1980s, he has been flying around North America creating custom suits cut from his own fabric for some of the game's biggest stars.
Why sky-high ice time for Oilers stars is cause for concern | Sportsnet
So we went in search of an answer to the question: Are the Edmonton Oilers playing McDavid — and for that matter, seventh-ranked NHL forward Leon Draisiatl (21:52) — too much?
In CBA talks, NHL players should take strong stance on long-term contracts | ESPN
The ability to reduce the payroll and offer less job security are like a warm blanket for owners. Why do you think they attempt to break unions like they're cracking walnuts?
What new tracking data and gambling might mean for NHL, fans | Sportsnet
The important thing to understand is that if you are someone who just wants to sit down and watch a game — no frills, no odds, no virtual reality — you're going to be able to do that. The NHL and NHLPA do not want to alienate anyone who prefers it that way. But, if you want a different experience — and everyone knows the younger generations crave one — good news is coming.
Enough is Enough: It's Time to Fire Randy Carlyle | Anaheim Calling
A change needs to happen for the organization to move forward into the modern game. 
Playoff aspirations | The Copper & Blue
It's pretty surprising that despite their poor results this season, including some extended slumps, the Oilers are only two points out of a wild card spot. So the question becomes: is this team a real contender for the playoffs?
When is the earliest Ryan Poehling could join the Canadiens? | Habs Eyes On The Prize
St. Cloud State's current success could delay the first-rounder's arrival in Montreal until next season.
With no offense to Jake Allen, it's Jordan Binnington's time | St. Louis Game Time
The Jake Allen experiment has been tried, tested, and worn out.