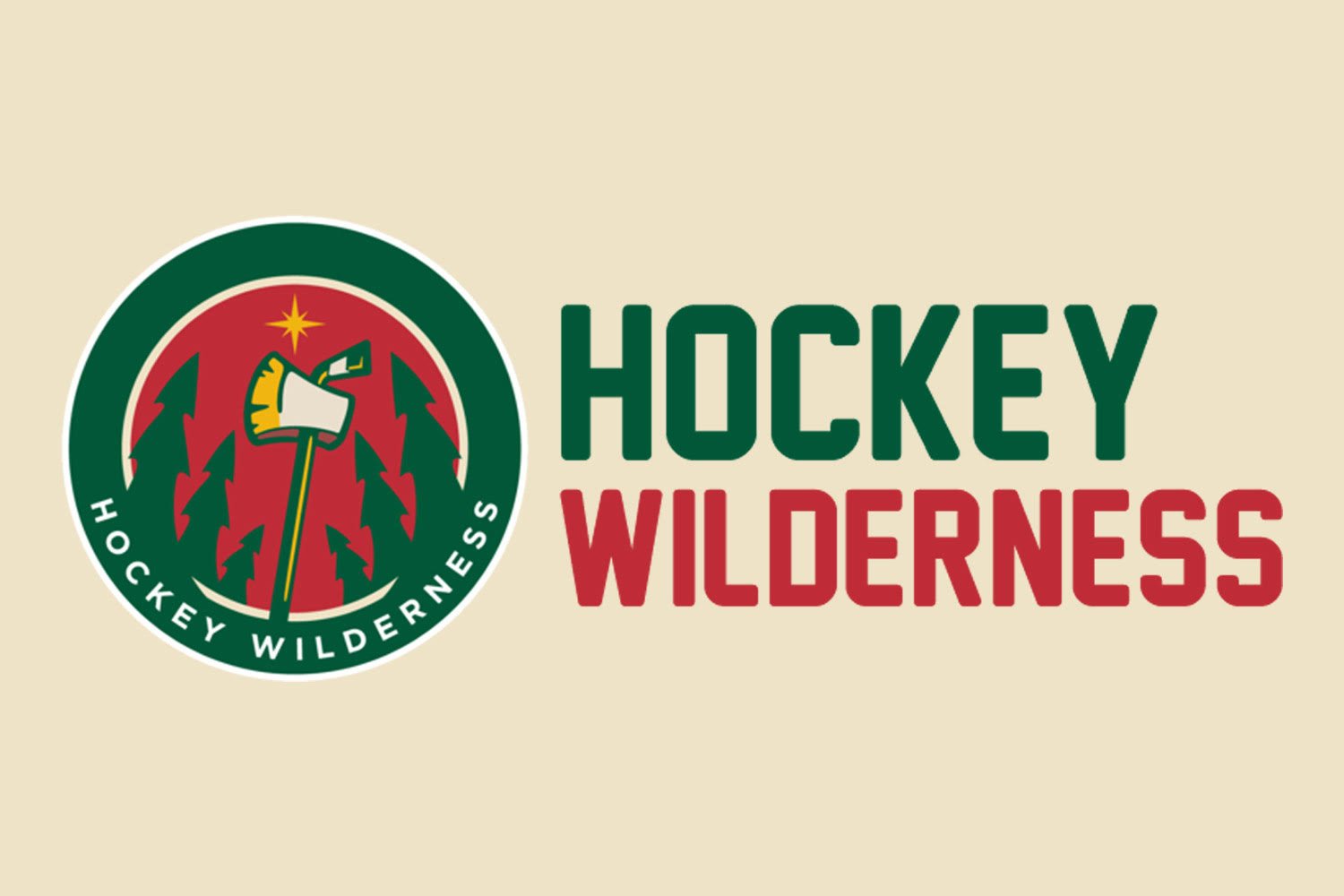 Five days of no Wild games. Just one transaction (the Brodin contract). Other than Brodin, the only major news is Mike Yeo's Gritty Rosterbation that will involve Ryan Carter, Keith Ballard, and Nate Prosser seeing playing time on the road against two tough opponents. At the expense of seemingly better players, too. Good luck with that, Mike.
Something you might want to look out for is the newest episode of the BOGcast. Huh? What's a BOGcast? It's the Black, Orange, and Goldcast, the newest podcast from Anaheim Calling! They were nice enough to have me on the show, and we talked about Heatley and Stoner, the Minnesota Wild, and my favorite comedian, Mitch Hedberg. And if I'm not enough to draw you there, host EricTheHawk is a very fun guy who knows his stuff, and has a really smooth voice. So look for that by the time the Wild plays Anaheim tomorrow.
We've got plenty to get to today, so let's go to the Walk.
Wild News
Minnesota Wild defenseman Matt Dumba a new face for NHL - TwinCities.com- I have to point out that this isn't quite the hilarious tone of Chad Graff's Ryan Suter article, where it's revealed that Ryan Suter doesn't work out a ton or eat "right". Just like me. I'm the Ryan Suter of Wild bloggers.
But on to the article at hand, which is about Mat Dumba. Pretty good read, a lot of it concerns his being a person of color. It's a fairly unique thing about him, considering that the NHL is 90% white. Of course, his skills as a dynamic defenseman are what truly stand out on the ice.
Rookie defensemen Dumba, Folin adjusting to NHL game | Star Tribune- Russo checks in on the development of Dumba and Folin, explains why they'll be in the press box for some of the weekend.
Ryan Carter brings grittiness to Wild | Star Tribune- I don't think that a single word about Ryan Carter's actual ability to play hockey is mentioned once. I realize that he's not a designated pugilist like Derek Boogaard or Stu Bickel, but having a feature about him only describing his grit doesn't make me confident that Carter will be a suitable replacement for Brodziak this weekend.
It doesn't sound like Minnesota is interested in reducing Suter's minutes | ProHockeyTalk- A shame, because with reduced minutes, Suter has looked pretty darn good offensively. Is this coincidence? I'm not inclined to think so.
5 Things We've Learned About the Wild in the First Two Games - Gone Puck Wild - A Minnesota Wild Fan Site - News, Blogs, Opinion and More- Derek Felska finds some takeaways from the first weekend of action.
Off the Trail
Jake Muzzin, Corsi darling, signs five-year, $20 million extension with Kings | Puck Daddy - Yahoo Sports- Are young, great defensemen the newest market inefficiency in hockey? If so, you probably have Victor Hedman's super-awesome, team-friendly deal to thank. Thanks for letting us get Brodin cheap, Vic!
Systems Analyst: John Scott Did a Goal- theScore- You're curious. What on earth has to happen for John Scott to score.
Brock Nelson, Islanders enjoy proving people wrong | Puck Daddy - Yahoo Sports- Brock Nelson is so good, he forced Angelica into a quarter-life crisis:
The Captaincy: How It Can Be the NHL's Scarlet Letter- Grantland- Down Goes Brown looks at 5 captains that had it way worse than Joe Thornton, including one with a medical staff that basically tried their best to kill him.
30 Thoughts: Panthers in spotlight for wrong reason - Sportsnet.ca- I would have actually loved to see the opening anecdote happen. It sounds hilarious.
Thoughts on Thoughts: Panthers in Spotlight for Wrong Reason- theScore- Justin Bourne elaborates on 30 Thoughts.
NHL Power Rankings- theScore- Typically don't like Power Rankings, but this has something I feel is missing in a lot of them- Snark and Bile.
Nashville gets 2016 NHL All-Star game | Puck Daddy - Yahoo Sports- The Minnesota Wild have had one more All-Star Game than Anaheim, and an ASG more recently than San Jose or LA. Take that, Battle of California! The NHL thinks Nashville and Columbus are better than your garbage state, with your delicious In-N-Out Burger, and sunshine, and Aubrey Plaza! Suck it!
NHL won't reveal players warned for diving | Puck Daddy - Yahoo Sports- So Erik Haula is off the hook, publicly. Though people will probably get on his case again when he wins that Academy Award.
Proof - Hockey's Most Powerful Foe - Eyes On The Prize- Chris wants you to read this. Please don't disappoint him.