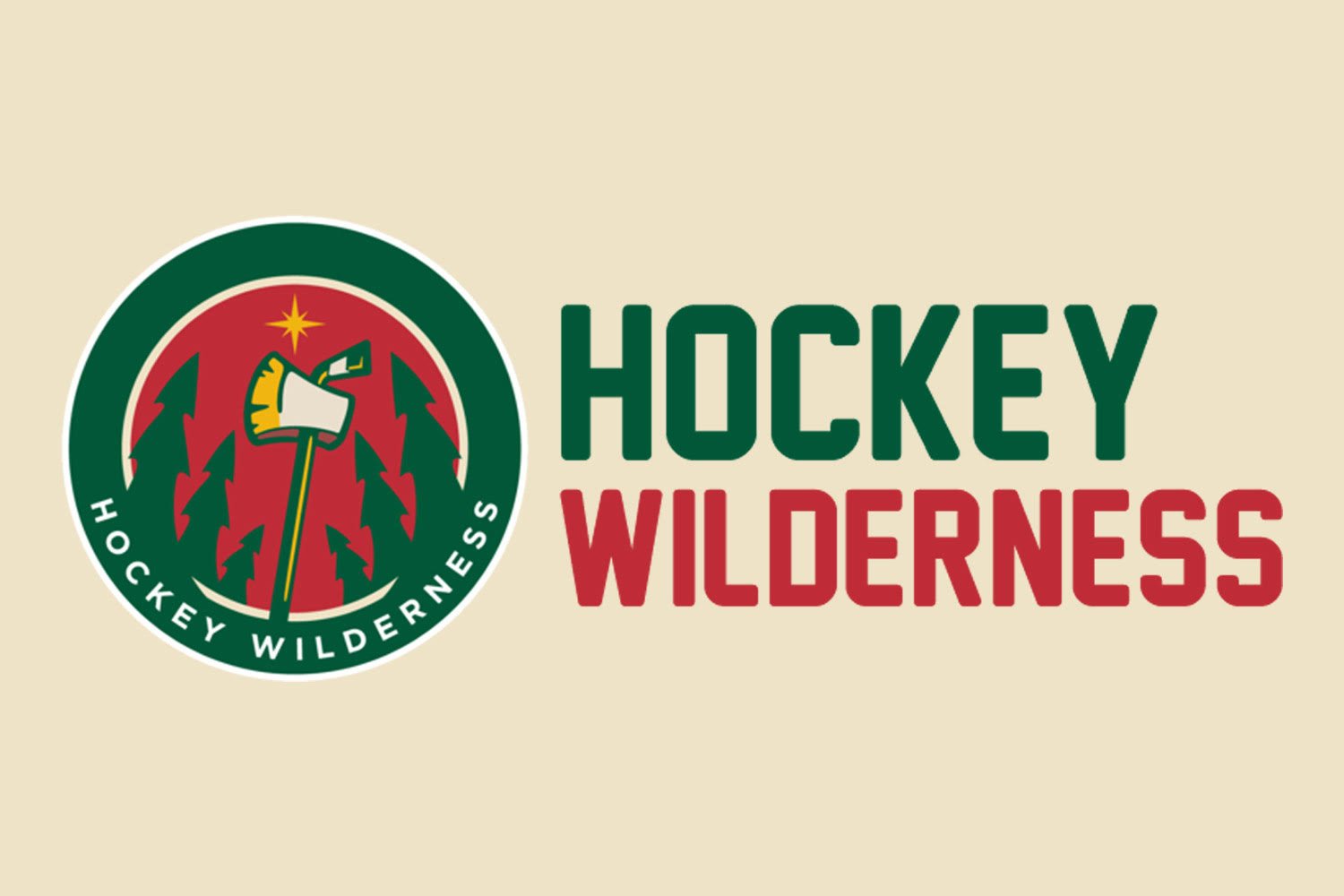 Happy Friyay Everybody!
Find your quiet place. The Minnesota Wild certainly have, not making any splashes in the trade market yet this summer. Whether that is a good thing or a bad thing is up for you to decide. In other news, yesterday the Buffalo Sabres made the big splash of the week by trading prospect Cliff Pu and three draft picks to Carolina for three time 30-goal scorer Jeff Skinner. Yet again, another player off the trade bait list and one less player the Wild could target for a trade.
Taking us through the Walk this morning is Green Day with their single, Still Breathing.
Wild News
NHL farm system rankings: Best, worst prospect pipelines for 2018-19, from 1 to 31 | NHL | Sporting News
It's no surprise anymore, the Minnesota Wild are lacking blue chip prospects. Find out where their prospect pipeline ranks among the league.
McBain shows athletic prowess both on the ice and at the beach
Jack McBain not only impresses on the ice, but on the sand volleyball court.
Centers on the bubble, Including Eric Staal
NHL Network knows who the best players are in the League right now. They will reveal their version in a nine-episode summer series. The first episode is Sunday at 7 p.m., ET and focuses on the top 20 centers.Did your favorite center make the list? Tune in Sunday to find out and join the conversation with the #NHLTopPlayers hashtag. Here is a preview of the series and a look at five centers on the bubble who just missed the top 20.Leading the rush up the ice, having the ability to make a play in a split-second and winning a key face-off are important roles of a top center, but who are the top 20 centers in the NHL today?
On Frozen Pond
Former BC Women's Hockey Star & USA Speed Skater Allie Thunstrom Signs With The Minnesota Whitecaps - BC Interruption
Former BC star Allie Thunstrom signed with the Minnesota Whitecaps of the NWHL on Wednesday, returning to her former club where she played when the the team was independent. Allie played two stints with the US National Team as a part of the Four Nations roster in 2010 and 2015.
Gophers hockey assistant Bell leaves to scout for Maple Leafs - StarTribune.com
The former captain for Minnesota opted for the security of a multi-year contract.
College men's hockey: UMD defensemen stepping up at World Junior Summer Showcase | Duluth News Tribune
The United States roster for the 2018 World Junior Summer Showcase in Kamloops, British Columbia was trimmed to 29 players on Wednesday, and all four Minnesota Duluth Bulldogs who started at the showcase remain.
Off the Trail
Buffalo Sabres acquire Jeff Skinner from Carolina – TheHockeyNews
The Buffalo Sabres managed to land a top-line scorer without giving up one of three first-rounders they own in the 2019 draft. Not only that, but GM Jason Botterill didn't have to give up one of his top-tier prospects to do it, either.
Statistically Speaking: Skinner a gift for Sabres - Article - TSN
Long-rumoured to be on the trading block, Jeff Skinner was finally moved out of Carolina. The lucky recipients, the Buffalo Sabres didn't even have to pay that much to get him either.
NHL's Top 10 NHL UFAs remaining: Latest rumours, reports
Examining the latest buzz surrounding the top UFAs still on the NHL market.
Linden leaving Canucks as executive
Trevor Linden is leaving his role as president of hockey operations for the Vancouver Canucks.
NHL trade rumors: Canadiens not getting fair value in Max Pacioretty offers, report says | NHL | Sporting News
With the calendar set to flip to August, and NHL training camps on the horizon, this much seems true: Max Pacioretty's long-term future does not lie in Montreal. His trade from the Canadiens seems to be more of a matter of when, and not if, but that could take some time, according to a new report.
Hurricanes GM says he's 'not actively shopping a defenceman' - Sportsnet.ca
Carolina Hurricanes general manager Don Waddell says he's "not actively shopping a defenceman," but that he's always listening to offers.
Nylander looking for long-term deal with Leafs - Article - TSN
TORONTO — William Nylander made it clear he wants to stay in Toronto for the long haul.
Who should play net for Canada and Team USA at the world juniors? – TheHockeyNews
The World Junior Summer Showcase has kicked off in Kamloops, B.C., with Canada, Team USA, Sweden and Finland all getting their bearings by playing some competitive hockey in August. All of this leads up to the 2019 world juniors in Vancouver and Victoria and Canada gets the honor of defending gold on home ice.
NHL front office confidence rankings: Fans weigh in on how each team is doing – The Athletic
Over 2,000 fans took part in the survey, voting on each team's ability in six categories: roster building, cap management, drafting and development, trading, free agency and vision.
NHL - New York Rangers Chris Kreider's recovery from blood clots, journey back to the ice
The 27-year-old missed nearly two months with blood clots. He offers detailed insight on his recovery, along with thoughts on the Rangers' future.
NHL - Which teams will reach 100 points in the standings during the 2018-19 season?
No team with 100 points has ever missed the playoffs. We break down the path for every club -- and the chances of actually getting there.
Doan to have No. 19 retired by Coyotes before game against Jets
Shane Doan will have his No. 19 retired by the Arizona Coyotes prior to a game against the Winnipeg Jets at Gila River Arena on Feb. 24.
Top 5 Moments of Joe Thornton's Career
San Jose Sharks center, Joe Thornton, entered the NHL over 20 years ago and he has accumulated dozens of memorable moments. These five stand above the rest.
NHL Rumors: Max Pacioretty, Trevor Linden, William Karlsson, More
Are the Canadiens stuck when it comes to Max Pacioretty? Was there an evil plot brewing to remove Trevor Linden? What will Vegas pay WIlliam Karlsson?