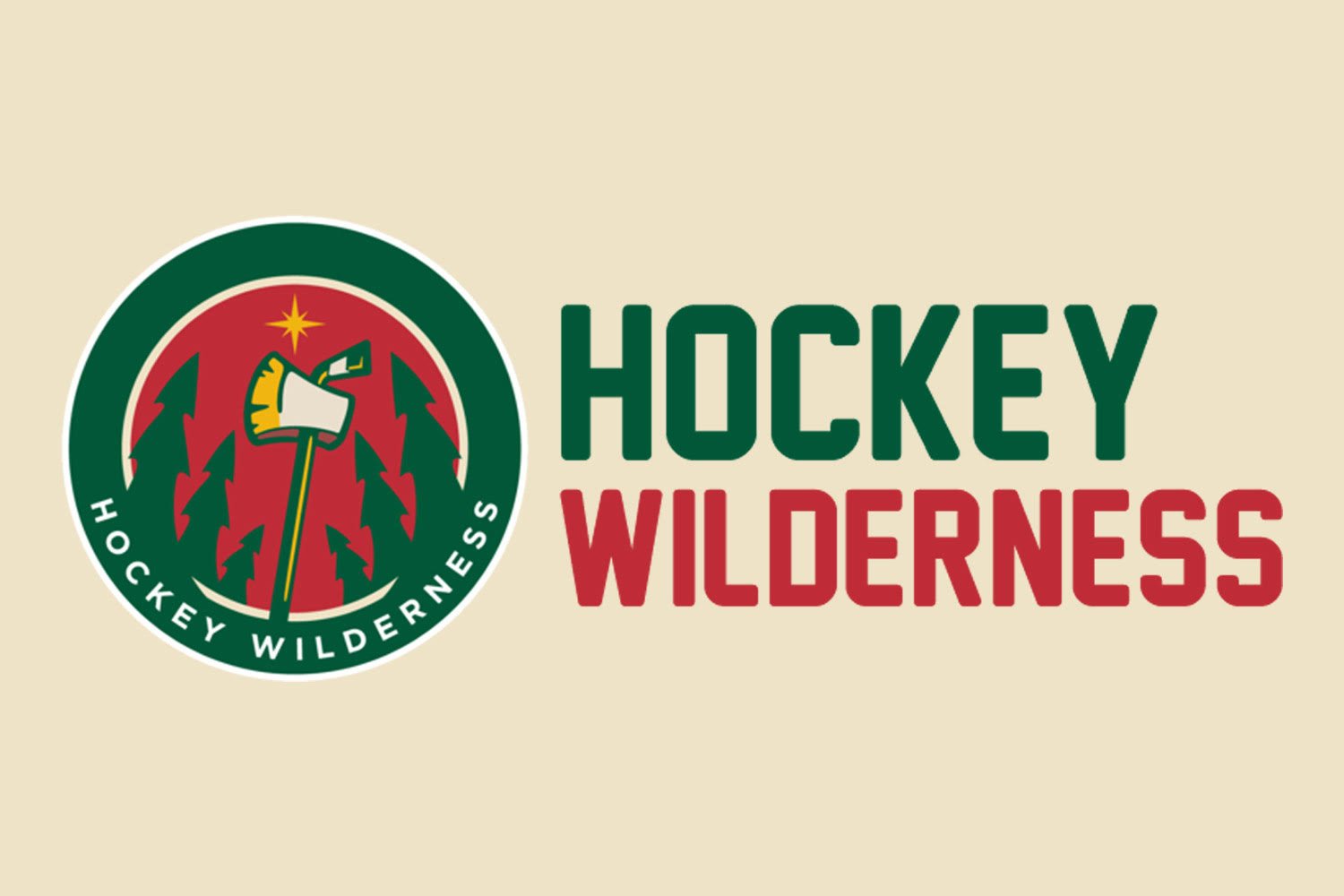 It ain't a series until someone wins on the road! The cliché gets overused every year come playoff time, but it is always true. As a wild card team, the Wild need to win at least one game at the Pepsi Center. Why not make it Game 5?
The last two games have been a lot of fun. The Wild evened the series at home and did so in dominating fashion. The team now leads the league in every possession statistics category. In other words, they are playing games the right way.
Game time tonight is 8:30 p.m.
Make sure to stick around the Wilderness for more coverage.
Yesterday's Playoff Results
Stellar Steve Mason makes 37 saves in Flyers Game 4 victory over Rangers | theScore- And we're all tied up in Philly.
Jonathan Toews wins Game 5 with OT breakaway goal vs. Blues (Video) | Puck Daddy - Yahoo Sports- Great play by Toews. The Hawks hold the 3-2 edge in a series that has seen four games need overtime.
Wild News
Wild hits the road; updated Avalanche quotes | Russo's Rants | StarTribune.com- Russo recaps the day off as the Wild head to Denver. Note- Cooke will not appeal his suspension.
Finns are guiding the way for Wild in playoffs | Star Tribune- God Bless Finland. Any chance we can get a few more in the offseason?
Scoggins: Balance, tenacity shift momentum for Wild | Star Tribune- Balance is huge in the playoffs. Chicago didn't win the Cup last year with Toews and Kane alone, they won it with four tenacious lines.
Wild found Kryptonite for Avs' young Superman - TwinCities.com- It's those "Kryptonite Green" jerseys.
Tom Powers: Wild starting to make name for themselves in hockey world - TwinCities.com- It's always great to get the name out there, but the Wild have to earn respect by winning a series or two.
Hitting The Post: Wild Youth Being Served- The youth continue to develop. Good news, since the Central Division is only going to get tougher. Chicago and St. Louis aren't going anywhere, Dallas and Colorado are only getting better, Nashville will improve, and Winnipeg...well...
Minnesota Wild Prepares For a Battle in Game Five- Key to the game: keep up the great work on the penalty kill.
Enemy News
Patrick Roy not at loss for words, hope after Wild ties series at 2-2 - The Denver Post- Roy wants the Avs to "put our balls on the table." Ew. Let's hope the T.V. censors are ready.
Avalanche notes: Roy makes it clear he has his team's back | Star Tribune
Patrick Bordeleau to be suspended for knee attempt on Jared Spurgeon?- Even Dater agrees the play was pretty dirty.
Matt Duchene making progress, not ruled out for entire series vs. Wild | theScore- Let's wrap the series up before Duchene gets his chance.
Off The Trail
The pressure of playoff hockey, and the 7 rookies unfazed by it | theScore- Justin Bourne highlights rookies who are taking care of business in the playoffs. Which Wild player do you choose?
Meet the intense two-year-old Penguins fan behind the most adorable GIF of the playoffs | Puck Daddy - Yahoo Sports- It's not often you use hockey and adorable in the same sentence.
How much will it cost to buy the New York Islanders? | Puck Daddy - Yahoo Sports- Anyone have some spare cash?
Vezina Trophy Finalists: Ben Bishop vs. Tuukka Rask vs. Semyon Varlamov | Puck Daddy - Yahoo Sports- After watching this series, Varlamov has my vote. Bishop is a great story and Rask is always solid. Or they could just give it to goalie coach Bob Mason. Seriously, how can you coach five different goaltenders in one year?
NHL Grab Bag: Everything Is Terrible and Everyone Is the Worst
HockeyBuzz.com - Paul Stewart - Let the Flow Be With You- Good article about the many challenges of being a referee.