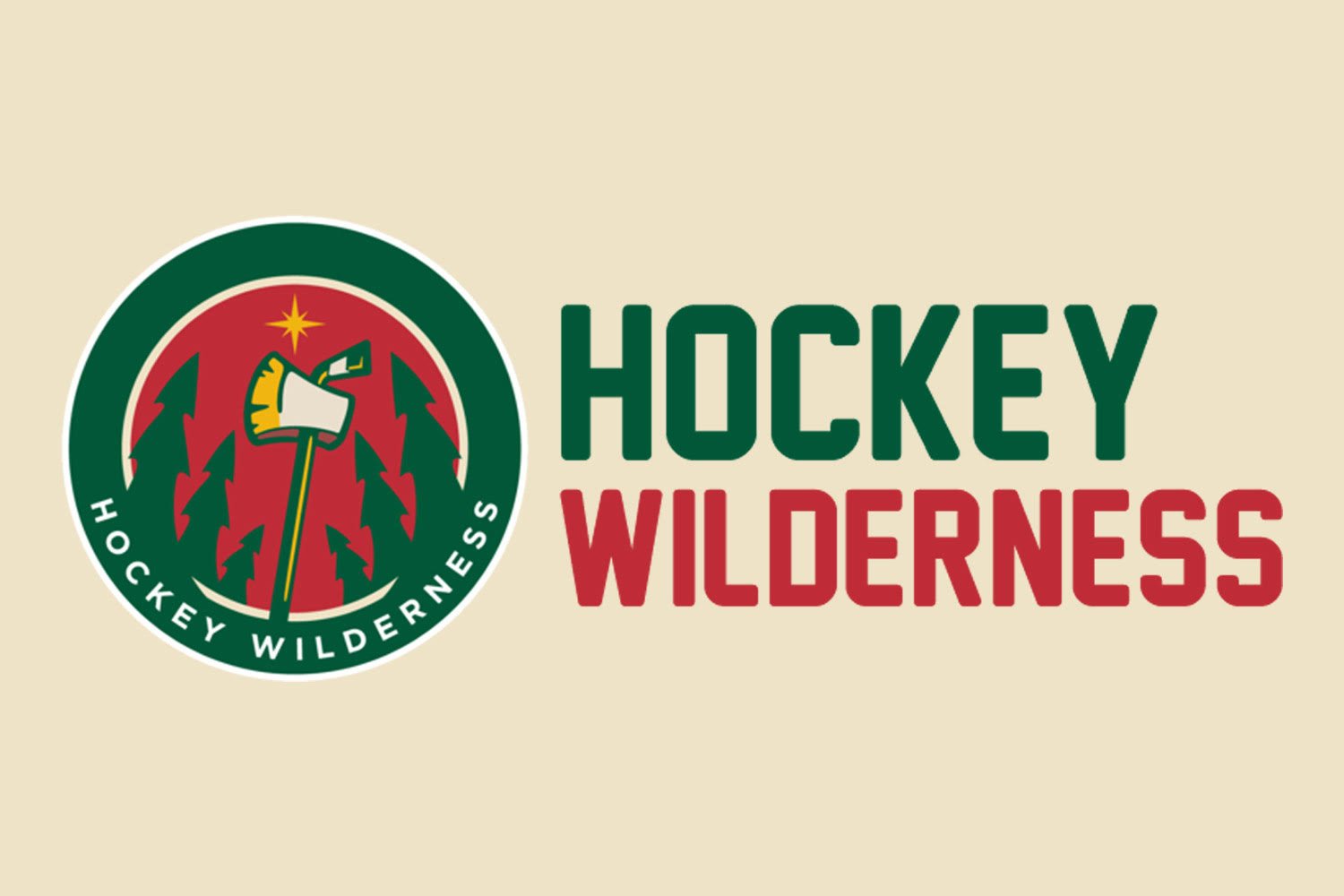 More hockey is on the way! Today, the Wild face off against another 0-1 Western Conference team in the Vegas Golden Knights. Hopefully at home we see a better team than we saw on the road Thursday night in Denver.
Taking us through today's Walk is a song directed at our aging Vets on the Wild.
Wild News
Wild Warmup: Minnesota vs. Vegas
Whatever the Wild did last season to slow down the Vegas Golden Knights, it will look to replicate on Saturday when Minnesota hosts the defending Western Conference champions in its home opener at Xcel Energy Center.The Wild went 3-0-0 against Vegas last season, one of only two teams to sweep the season series with the expansion Golden Knights.
On the cusp of the NHL, Justin Kloos and Sam Anas begin a new year in Iowa – The Athletic
The Wild's top AHL forwards had record-setting seasons in Iowa a year ago. As they begin a new season Friday, the focus is on getting a foothold in the NHL.
Central Intelligence: Young players to watch and predicting the Central Division playoff teams – The Athletic
Russo and the other Central Division beat writer gave their thoughts and more.
On Frozen Pond
IOWA WILD WINS FIRST HOME OPENER SINCE 2013 WITH 4-1 VICTORY | Iowa Wild
DES MOINES, IOWA – For the first time since 2013, Iowa Wild (1-0-0-0; 2 pts.) earned a victory in its season opener when the team defeated the Manitoba Moose (0-1-0-0; 0 pts.) by a score 4-1 at Wells Fargo Arena Friday night in front of more than 9,200 fans.
Passion Project: How undying dedication has led to Whitecaps' NWHL debut - TheHockeyNews
You might expect some deliberation, even some slight hesitation, but Winny Brodt-Brown needs not even a second to answer when asked if there were ever moments she believed the Minnesota Whitecaps were on their last legs.
Gopher men's hockey mailbag: How will Motzko play it, projected lines and more – The Athletic
Answering your questions ahead of the Gophers' opening-weekend home-and-home with defending champion and rival Minnesota Duluth.
Off the Trail
Nylander's camp appears stuck on $8M AAV - TSN.ca
@ Paul Fenton please call and make a deal to get him to Minny. If you are calling, keep calling until Kyle Dubas can't hang up anymore.
Sportsnet's 2019 NHL Draft Prospect Rankings: October - Sportsnet.ca
There's a good chance we'll have a wire-to-wire No. 1 draft prospect this season as Jack Hughes is the same kind of stand out talent we've seen recently from the likes of Connor McDavid, Auston Matthews and Rasmus Dahlin. But after that, a lot of movement can happen.
Wilson appeals 20-game suspension by NHL
PITTSBURGH -- Tom Wilson has appealed the 20-game suspension he was given by the NHL Department of Player Safety, the NHL Players' Association confirmed Friday.
Florida Panthers out to prove they are Stanley Cup contenders - Sportsnet.ca
The Florida Panthers have made it out of the first round of the playoffs exactly once in their bleak history, but there are plenty of reasons to believe this year's team can get over the hump and optimism abounds in the dressing room.
Why Dennis Wideman returned to Kitchener after NHL days were over - Sportsnet.ca
Dennis Wideman's NHL career didn't end the way he wanted it to. But he's moving on, and giving back, in the very place his love of the sport began.
Andersen finally feels at home in Toronto - TSN.ca
Initially, the organization and pressures of playing in the city were a stark contrast to small-market Anaheim, where Andersen played for three seasons before being traded to the Leafs in June 2016.
How large is the pool of Stanley Cup contenders? - TSN.ca
Once every five seasons. That's how frequently the best team from the regular season in the National Hockey League wins the Stanley Cup, which is something to keep in mind with the 2018-19 season now underway.
If 'Good Carey Price' is back, Canadiens will be relevant in 2018-19 - TheHockeyNews
Declaring a "moral victory" can often be a nice way to smother a pig in lipstick. But the term really did apply to the Montreal Canadiens for anyone who watched their season debut Wednesday night against the Toronto Maple Leafs at Scotiabank Arena.
How the Mighty Ducks took flight, an oral history – The Athletic
How was the Mighty Ducks NHL franchise born? The ultimate decision came in the most unexpected of places.
Can the Winnipeg Jets Really Win the Stanley Cup?
The Winnipeg Jets are a preseason Stanley Cup pick for many pundits. Is it really realistic to expect they can claim hockey's ultimate prize?
Tavares tells Maple Leafs talking contract, 'don't take it for granted'
John Tavares has advice for three Toronto Maple Leafs teammates in their negotiations as restricted free agents.
Hamonic placed on injured reserve by Flames
Travis Hamonic was played on injured reserve by the Calgary Flames on Friday with a facial fracture, retroactive to Oct. 3.