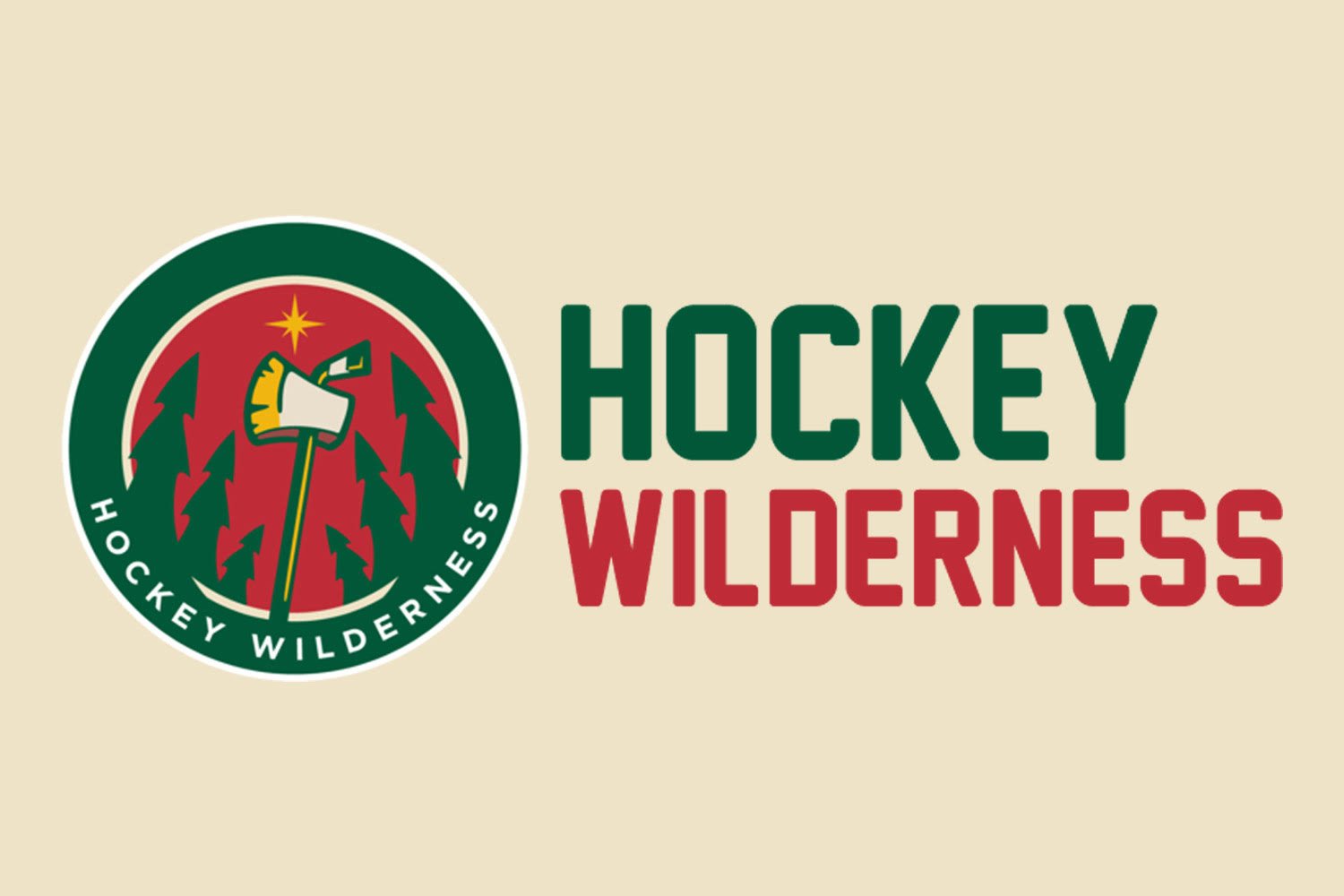 Happy Friyay Wilderness!
The wait is over! The Minnesota Wild are finally back in action tonight as they are in Dallas to take on the Stars in the first game of a back-to-back following the All-Star break and the teams' bye week. The game will be televised on Fox Sports North at 7:00 PM CST.
Friyay Fun Fact: The 1919 Stanley Cup Finals between the Montreal Canadiens and the Seattle Metropolitans was the first Stanley Cup Final that ended with no champion decided, being suspended after five games due to an outbreak of influenza. It was the only time in the history of the Stanley Cup that it was not awarded due to a no-decision after playoffs were held.
Taking us through the Walk this morning is Runnin' Down a Dream by Tom Petty & The Heartbreakers.
Wild News
Wild Warmup: Minnesota at Dallas
The Wild will return from an eight-day layoff on Friday when it plays the Dallas Stars at American Airlines Center.
Bye bye, bye week: Wild brace for a grueling stretch before trade deadline – The Athletic
After a roller-coaster first half, head coach Bruce Boudreau is preaching consistency as the Wild begin the stretch that will determine their season's fate.
On Frozen Pond
Two Minnesota schools stay open during deep freeze in order to play rivalry hockey game - CBSSports.com
You have to think the rest of the students didn't love the reasoning..
Kids Attempt To Set World Record For Coldest Hockey Game Ever Played – CBS Miami
About 20 kids in Minnesota got up early Thursday to take advantage of the polar vortex and attempt to break the world record for the coldest hockey game ever played.
Notes: UND heads to Denver for key NCHC battles - University of North Dakota Athletics
North Dakota heads to Denver this weekend for the first of three straight weeks without a home game. This series looms large as DU and UND are separated by just
Minnesota Hosts Michigan This Weekend - University of Minnesota Athletics
MINNEAPOLIS -- The Gopher Hockey program closes out a four-game home stand this weekend with a two-game, Big Ten series against Michigan at 3M Arena at Mariucci.
Off the Trail
Countdown to TradeCentre: Flames, Jets in an arms race? - TSN.ca
The National Hockey League's Trade Deadline is 3 p.m. ET on Monday, Feb. 25, and teams will be making decisions on whether to buy or sell and decide which players can make the biggest difference and hold the greatest value. Check out the latest trade rumours and speculation from around the NHL beat.
Insider Trading: Offensive surplus? Keith's future with Chicago and Marner an offer-sheet target - TSN.ca
VIDEO: TSN Hockey Insiders Bob McKenzie, Pierre LeBrun and Darren Dreger joined host Gino Reda to discuss the glut of forwards that are available on the trade market, Duncan Keith's future with the Chicago Blackhawks and the possibility of an offer-sheet for Mitch Marner.
Hughes, expected top pick of 2019 Draft, to miss Five Nations Tournament
Jack Hughes, No. 1 in NHL Central Scouting's midterm list of North American skaters eligible for the 2019 NHL Draft, has a lower-body injury and will not play with USA Hockey's National Team Development Program under-18 team at the 2019 Under-18 Five Nations Tournament in Sochi, Russia, from Feb. 5-9.
Simmonds to 'fight, claw' for Flyers with Trade Deadline looming: report
Wayne Simmonds would like to remain with the Philadelphia Flyers, but the forward understands that might not happen.
Vermette retires after 14 NHL seasons
Antoine Vermette, who won the Stanley Cup with the Chicago Blackhawks in 2015, announced his retirement from the NHL on Thursday.
Rielly moving to off side to ease Muzzin transition to Maple Leafs
TAYLOR, Mich. -- Morgan Rielly was at his parents' house in Vancouver on Monday, enjoying his mandatory five-day break, when he learned on Twitter the Toronto Maple Leafs had acquired Jake Muzzin from the Los Angeles Kings.
Red Wings to retire Kelly's No. 4 prior to game against Maple Leafs
TORONTO -- Red Kelly never wanted the No. 4 when the Detroit Red Wings gave it to him in 1948.
The Best NHL Defensemen Ever
THW's Best NHL Lineup of all-time. Who were the best NHL defensemen ever? We offer up 7 of the game's greats for you to peruse & discuss.
Inside the Blue Jackets' drama: Jarmo Kekalainen won't be just a seller; why it behooves Sergei Bobrovsky to be traded; and more – The Athletic
There are many layers here. Here are some insights on some of the finer points and behind-the-scenes machinations regarding each player.
Kendall Coyne Schofield is breaking barriers and she's not done yet – The Athletic
Coyne Schofield reacts to the Pierre McGuire controversy following her national broadcasting debut. She tells The Athletic that great strides have been made, but there's plenty of work to be done.
Buyer on a budget? Here are five forward targets worth considering - TheHockeyNews
Buying at the trade deadline isn't all that easy for teams facing a cap crunch, particularly if such a team isn't also willing to offload a big salary. So, where should teams look if they're trying to add on a budget? Here are five forwards to consider.
Why the wild-card contending Stars have potential to play post-season spoiler - TheHockeyNews
n a season that has had its ups and downs, the Stars aren't seen as a major threat in the Western Conference. But don't count Dallas out, as Ben Bishop's play could give a first-round opponent fits come the playoffs.
Nikita Kucherov makes it look easy by working hard - TheHockeyNews
The Tampa Bay Lightning right winger is pulverizing the scoring race in the NHL and his team is strong enough to warrant Stanley Cup favorite status. But don't take that to mean he's going to ease up at all.
Blue Jackets' Atkinson hit with puck in warm-ups, replaced by Letestu - Sportsnet.ca
Columbus Blue Jackets all-star Cam Atkinson was a late scratch after taking a puck off the face prior to Thursday's game against the Winnipeg Jets.