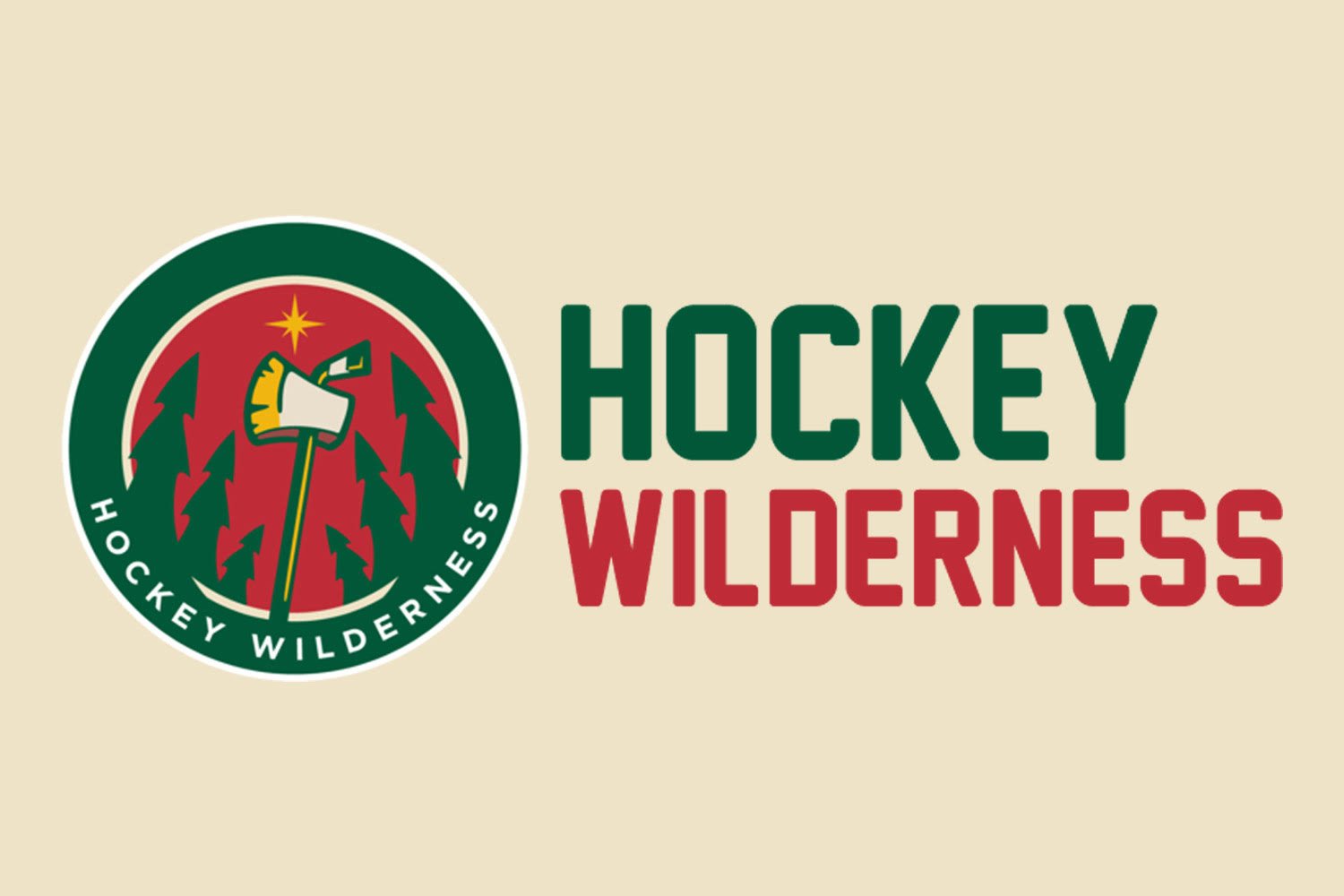 Happy Friyay Wilderness!
The Iowa Wild are back in action tonight as they try to make it three in a row against the Chicago Wolves in Des Moines to take a 3-2 lead in the series before both teams head back to Chicago to close out the series. Gerry Mayhew and Luke Kunin are the hot hands for the Wild right now, hoping to continue to produce for the Baby Wild tonight! #GerryTime
Thursday Recap
Boston Bruins (5) defeated Carolina Hurricanes (2) — BOS leads 1-0
Friyay Schedule
NHL — Nothing  ¯\_(ツ)_/¯ 
AHL — 7:00 CST — Chicago Wolves at Iowa Wild (Series TIED 2-2)
A new episode of SB Nation's docu-series Collapse dropped yesterday about the rise and fall of the Detroit Red Wings dynasty.
Friyay Fun Facts: A Montreal woman, Louise St. Jacques, is currently responsible for engraving all the names onto the Stanley Cup. It takes her about 10 hours to add all the new names each year.
The first woman to have her name engraved on the Cup was Marguerite Norris, who was president of the 1954 and 1955 champion Detroit Red Wings. Since then, 14 other women have been added to the Cup.
Taking us through the Walk this morning is Forever's Gotta Start Somewhere by former Minnesota State University Mankato Maverick defenseman, Chad Brownlee.
Wild News
ICYMI: Paul Fenton Q&A: On Gerry Mayhew, roster plans, Spurgeon's future and more – The Athletic
The Wild general manager sat down with The Athletic for a Q&A ahead of Wednesday's Iowa Wild playoff game.
On Frozen Pond
Recap of Game 4 — Iowa Wild (2) Chicago Wolves (1)
AHL Central News: Andrew Hammond Puts Iowa Wild on His Back
Sometimes you execute your game plan perfectly and you still have nothing to show for it because of a hot goaltender, as we've seen in the Central Finals
Iowa's Liambas is an anti-bullying advocate, both on and off the ice | NHL.com
Iowa Wild forward Mike Liambas takes seriously his role as an on-ice protector. Signed by the Wild last summer to a two-year, two-way contract, Liambas has never been much of an offensive contributor. But he's always earned the respect of his teammates at various stops because he demands the respect and attention of opponents.
NHL 19 ratings with Sam & Gerry | NHL.com
Sam Anas & Gerry Mayhew critique their NHL 19 ratings while enjoying an off-day during the Calder Cup Playoffs
PLAYOFF RUN VALIDATING SIX YEARS OF WORK FOR IOWA WILD FRANCHISE | Iowa Wild
When Todd Frederickson arrived in Des Moines as president of the Iowa Wild organization six years ago, he had less than three months to get ready for the club's inaugural season in October...
Off the Trail
Bergeron scores winner as Bruins surge past Hurricanes in Game 1 - Sportsnet.ca
Marcus Johansson and Patrice Bergeron scored power-play goals 28 seconds apart, and Boston scored four times in the third period to rally from a one-goal deficit and beat the Carolina Hurricanes 5-2 on Thursday night in Game 1 of the Eastern Conference finals.
2019 NHL playoff preview: Sharks vs. Blues – The Athletic
Neither team has played its best these playoffs but both the Blues and Sharks are just a series away from the Cup final.
Duchene to test free agency; Bobrovsky undecided on Blue Jackets future | NHL.com
Matt Duchene plans to test the market when the Columbus Blue Jackets center becomes an unrestricted free agent July 1.
World Championship Preview: everything you need to know for the 2019 tournament - TheHockeyNews
The Men's World Championship kicks off Friday in Slovakia, with 16 of the top hockey nations battling it out over the next two weeks. Who are the favorites to win, and which players should you keep an eye on?
Conn Quest: Who are top MVP picks from the final four? - TheHockeyNews
With the conference final upon us, the Conn Smythe Trophy field has been pared down to the best of the best from the final four teams in the hunt for the Stanley Cup. Here's a look at the leading MVP candidate from each club.
7 NHL teams that could threaten to offer-sheet a superstar - Sportsnet.ca
Executing a successful NHL offer sheet is about as common as spotting Bigfoot riding Halley's Comet to the lost city of Atlantis. The safe bet is that no one does it. But here are seven candidates who meet the requirements and desire to at least consider one.
Five things we learned in Round 2 of the Stanley Cup Playoffs - Sportsnet.ca
It continues to be a surprising Stanley Cup Playoffs. Some of the Cinderellas were knocked off, as three wild-card teams were crossed off the bracket. But in Carolina, one remains and they look just as much of a contender as anyone else. Here's one more look back at Round 2.
Blues happy with playoff success but 'have a lot of work left,' GM says | NHL.com
Doug Armstrong sees a lot of similarities in the way the rosters of the St. Louis Blues and San Jose Sharks have been constructed.
Martin Jones vs. Jordan Binnington | NHL.com
Goaltending is an integral part of the Stanley Cup Playoffs. To better understand the strengths and weaknesses of each goalie, the last 100 goals allowed for each goalie in the regular season and every goal in the playoffs were charted, with the help of Apex Video Analysis and Save Review System from Upper Hand Inc., to see what patterns emerge.
Kane aiming to help United States end World Championship drought | NHL.com
Patrick Kane's goal with the United States for the 2019 IIHF World Championship is to win the gold medal that eluded him last year.
NHL News & Notes: Travis Dermott, Bill Zito Seattle & More
Travis Dermott is set to undergo shoulder surgery, the new Seattle franchise is scheduled to interview Bill Zito for their general manager position and more
NHL Rumors: Henrik Lundqvist, Artemi Panarin, Canucks, Oilers, More
In today's NHL rumors, there are updates on the New York Rangers, Edmonton Oilers, Vancouver Canucks, and what Ilya Kovalchuk will do this coming season.
LeBrun: All eyes are on Joe Thornton's Cup chase, even if he'd prefer they not be – The Athletic
This is a story Joe Thornton will hate. Because it's about him.
Down Goes Brown: Building a roster for the 2019 Playoff Disappointment Team – The Athletic
These are the players who didn't live up to expectations and may now be part of the reason their team isn't playing anymore.
NHL's knee-jerk reaction to a missed offside in a nothing game led to the call that may have cost the Avs their season - TheHockeyNews
A blown call during the 2012-13 season, one which benefitted the Avalanche, was partially responsible for the institution of offside reviews. Now, the ability to challenge plays for the most minor of offside infractions played a part in ending Colorado's post-season run.
Maple Leafs' John Tavares suffers oblique injury at Canada practice - Sportsnet.ca
Toronto Maple Leafs forward John Tavares has sustained an oblique injury, the team announced Thursday.
NHL's Top 15 RFAs of 2019: Latest rumours, reports - Sportsnet.ca
Here's a look at Sportsnet's top 15 RFAs-in-waiting, whose contract negotiations we're most intrigued to see play out based on their 2018-19 performance.