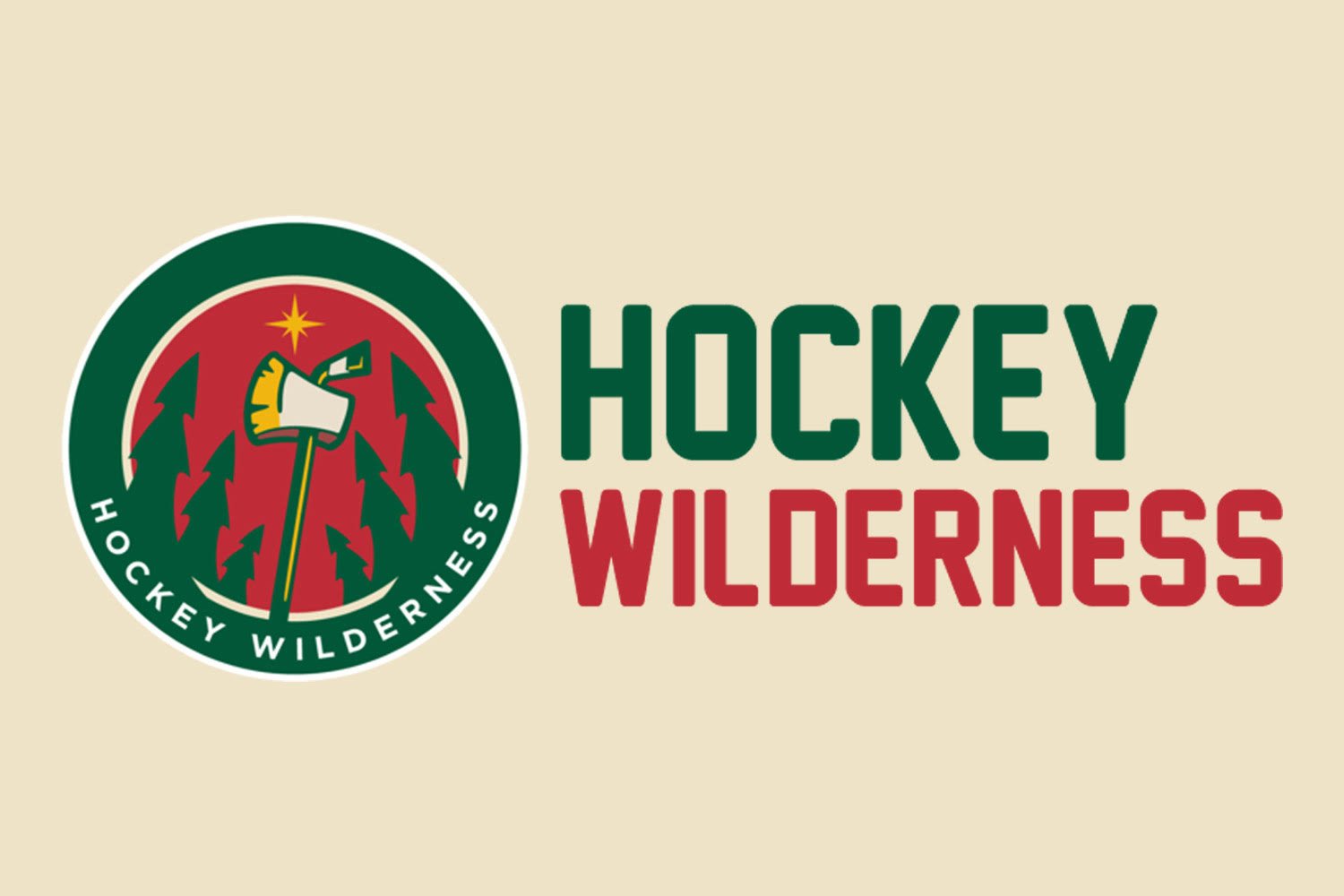 Happy Friyay Hockey Wilderness!
Your Minnesota Wild actually won yesterday! A true Happy Friyay! The Wild beat the Toronto Maple Leafs on the road yesterday in a matinee "Next generation Game" — recognizing the future of the game as many young Maple Leafs fans were at the game because the greater area of Toronto did not have school yesterday. The Wild won 4-3 in a the comeback win with defenseman Jared Spurgeon leading the way with one goal and two assists.
The Wild's next matchup on their current four game road trip is against another Canadian team, the Ottawa Senators. Minnesota will play Ottawa on Saturday in another matinee event. The game will air on Fox Sports North at 12:00 PM CST.
Friyay Fun Fact: During the 1987 World Junior Hockey Championship, a brawl broke out between Canada and the USSR. It lasted so long the officials had to turn off the lights in an attempt to quell the fight, but they were unsuccessful.
Wild News
Wild test the nerves of Bruce Boudreau's mother with a big comeback in Toronto – The Athletic
The Wild twice had to rally from the deficits Theresa Boudreau usually can't bear to watch, but on Thursday she was glad she didn't look away.
Spurgeon, Dubnyk lead charge for Wild in comeback win in Toronto
Few people will ever confuse Devan Dubnyk and Jared Spurgeon.One is the Wild's 6-foot-6 goaltender. The other is its 5-foot-9 defenseman. One is a three-time All-Star, the other continues to be perhaps the most unheralded player in the NHL today.
'Last Men In' All-Star ballot includes Wild's Parise
VOTE VOTE VOTE - For the first time, Minnesota Wild fans will have a chance to send one of their favorite players to the NHL All-Star Game.
Recap: MIN 4, TOR 3 | NHL.com
Zach Parise's goal in the 3rd broke a 3-3 tie and Devan Dubnyk made 38 saves to help the Wild top the Maple Leafs, 4-3
Wild overcomes fastest goal against, downs Maple Leafs 4-3 - StarTribune.com
Toronto scored seven seconds into Thursday's matinee and quickly made it 2-0. But Zach Parise's third-period goal was the difference in the daytime victory in Toronto.
Spurgeon steps up with big game in Wild victory - StarTribune.com
Wild defenseman Jared Spurgeon had a goal and assisted on two others in picking up the slack for injured Matt Dumba.
Minnesota Wild: Nikolay Goldobin worth a call to the Vancouver Canucks?
Nikolay Goldobin of the Vancouver Canucks is potentially available - the Minnesota Wild should be making an enquiry on the Russian!
On Frozen Pond
KAAPO KAHKONEN, CAL O'REILLY JOIN HEAD COACH TIM ARMY ON CENTRAL DIVISION ALL-STAR TEAM | Iowa Wild
Iowa Wild, in conjunction with the American Hockey League (AHL), announced today goaltender Kaapo Kahkonen and forward Cal O'Reilly were named to the Central Division All-Star team for the 2019 Lexus AHL All-Star Classic presented by MGM Springfield.
WITOSKY'S NOTEBOOK: WORLD JUNIOR CHAMPIONSHIP MEMORIES, SAM ANAS MEDIA TOUR AND MORE | Iowa Wild
A total of nine players who have suited up for Iowa this season has appeared in a World Junior Championship, representing six different countries and combining for four medals, three of which are gold.
AHL All-Star rosters filled with NHL first-round picks, call-ups
A handful of first-round NHL Draft picks and a number of players who've been called up by NHL teams were named to the four division rosters for the 2019 American Hockey League All-Star Classic in Springfield, Massachusetts, on Jan. 28.
Off the Trail
NHL Rumors: Benn, Seguin, Frolik, Oilers, Blackhawks, More
In today's NHL rumors, there are updates on the Dallas Stars, Calgary Flames, Edmonton Oilers and Chicago Blackhawks among other teams.
The Avalanche have a lethal top line — now it's time to address the lack of depth - TheHockeyNews
Nathan MacKinnon, Mikko Rantanen and Gabriel Landeskog are arguably the best line in hockey right now. But without depth to support the top unit, the free-falling Avalanche won't be much more than also-rans in a competitive Central Division.
Kaapo Kakko is proving he's the real deal for the 2019 draft - TheHockeyNews
The Finnish right winger has a ton of potential and the versatility to become an NHL star. Is he the next Jesperi Kotkaniemi, or should we be looking at the Patrik Laine category?
Why it's time to recalibrate our expectations for the Canucks - TheHockeyNews
Is the rebuild complete? Of course not. But the Canucks have some world-class players now, with more on the way, and the playoffs don't look like a pipe dream anymore – even this season.
The good, the bad and the omissions: Breaking down 2019 NHL all-star selections - TheHockeyNews
We know Alex Ovechkin won't be at the 2019 All-Star Game, but who has been named as his replacement and who will be heading to San Jose for the weekend showcase? We take a look at the best and worst of the 2019 NHL All-Star Game rosters.
The story behind the Rangers fan who trash talked his way to a signed stick from Sidney Crosby – The Athletic
What started as an effort to relentlessly trash talk Sidney Crosby turned into a night that changed opinions of Rangers fans toward the Penguins' captain.
Would moving practices to nighttime make NHL players sleep more soundly — and play better? – The Athletic
NHL teams play their games at night. Yet then they turn around and practice again the next morning. Some say they'd be better off lining those time periods up.
Samuels-Thomas: Midseason NHL award picks — the kind you won't see handed out in June – The Athletic
These unofficial awards focus on the lighter side of the game, but the players are still worthy of recognition.
Canadiens shut out Canucks as Pettersson leaves injured - TSN.ca
Pettersson, who was named an all star Wednesday, was injured after getting tangled with fellow rookie and Habs forward Jesperi Kotkaniemi. Pettersson's right knee was caught between Kotkaniemi's legs as they both fell to the ice. The Swede stayed down on the ice before getting to his feet and going to the dressing room. He would not return to the game.
Pettersson leaves with lower-body injury - TSN.ca
MONTREAL — Vancouver Canucks rookie Elias Pettersson left Thursday's 2-0 loss against the Montreal Canadiens with a lower-body injury and didn't return.
Coyotes place F Schmaltz on IR - TSN.ca
GLENDALE, Ariz. — Arizona Coyotes centre Nick Schmaltz is out indefinitely after being placed on injured reserve with a lower-body injury.
Scoring depth makes the Capitals dangerous - TSN.ca
With eight wins in their last 10 games, the Capitals have rocketed to the top of the Metropolitan Division and look every bit as scary as they did during their championship season.
Dreger: Sens contract talks soon to heat up - TSN.ca
According to TSN Hockey Insider Darren Dreger, contract negotiations between the Ottawa Senators and pending unrestricted free agents Mark Stone and Matt Duchene are set to heat up in the near future.
William Nylander's drought serves as a warning for Maple Leafs' Kyle Dubas - Sportsnet.ca
William Nylander's offensive struggles since returning to the Maple Leafs' lineup should serve as a warning to GM Kyle Dubas ahead of important contract talks with Mitch Marner and Auston Matthews.
Top 7 pending free agents on one-year contracts who can now re-sign - Sportsnet.ca
The new year brought us to a critical juncture for players who signed one year contracts last summer, as they are now eligible for contract extensions.