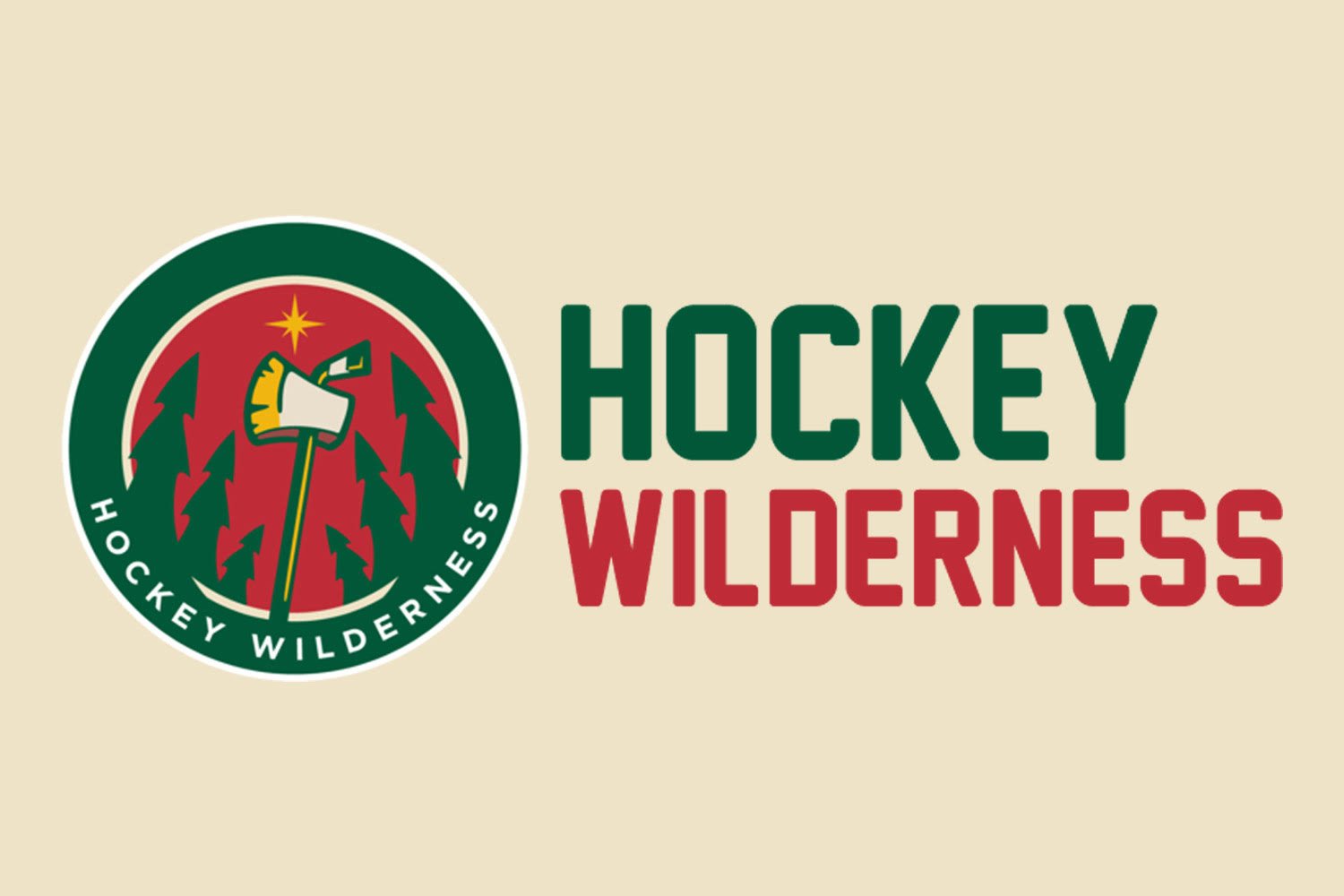 With that, let's move on to the NEXT Minnesota thing today: A great song by a great Minnesota band:
Lastly: Ger linked 2 great articles in the comment section yesterday, both related to the Wild. Here's Article One and Article Two. And now, on to the Walk.
Wild News
Wild Contract Talks With Darcy Kuemper At Impasse | Gone Puck Wild
Take a deep breath... and try not to panic.
Watch Every Jonas Brodin Goal from the 2013-14 Season | Gone Puck Wild
Time to feel good!
The Team of 18,001: Offseason Meanderings: Part II
News rundown by Giles, features a SWEET alternate NHL 15 cover with Haula (though number 35 is pretty great also).
The Minnesota Wild Face a Tough Choice in Goal | The Hockey Writers
GREAT rundown of how to figure out the goalie fiasco facing the Wild.
From the Frozen Pond
Minnesota Model Camp Report | SB Nation College Hockey
Come read about possible NHL or MSHSL stars of the future!
Justin Holl signs with Ice Hogs | ice hogs.com
Former Gopher Justin Holl has signed with the Ice Hogs, the AHL affiliate of the Chicago Blackhawks.
On Tap (Draft News)
Connor McDavid eager to get draft-eligible season underway | NHL
Connor McDavid looks forward to this coming season.
Off the Trail
NHL hate maps reveal everybody's hatred for the Boston Bruins | SBNation.com
Everybody hates the Bruins. We knew this, but it's nice to see it on a map.
Swedish hockey team continues historic LGBT campaign with music video | Puck Daddy - Yahoo Sports
Continuation of the coverage of the Swedish hockey team.
How much did Gary Bettman make during lockout season? About $8.8 million | Puck Daddy - Yahoo Sports
I can't decide whether to be upset about this or not. For all that he does that I don't like... he's not done a terrible job of keeping the league strong, fiscally speaking.
Puck Daddy's Summer of Disappointment: New York Islanders Edition | Puck Daddy - Yahoo Sports
Just brilliant.
What We Learned: Why PK Subban is perhaps too selfless | Puck Daddy - Yahoo Sports
It is indeed unheard of for someone to take a pay cut to play where they like to play.
Everything is awesome about Frederik Andersen's LEGO Ducks mask (Photos) | Puck Daddy - Yahoo Sports
Not my favorite goalie mask, but not bad either.
Puck Daddy's Summer of Disappointment: St. Louis Blues Edition | Puck Daddy - Yahoo Sports
Also good... worth watching for the misery of others. Schadenfreude, and all that.
Under Pressure: Brad Richards | ProHockeyTalk
Meanwhile, elsewhere in the King's Landing... (or Chicago).
NHL Network™ Fan Vote | NHL Network
The Wild aren't in this one, but the #AvNots are... SO GO VOTE. #AnyoneButThem