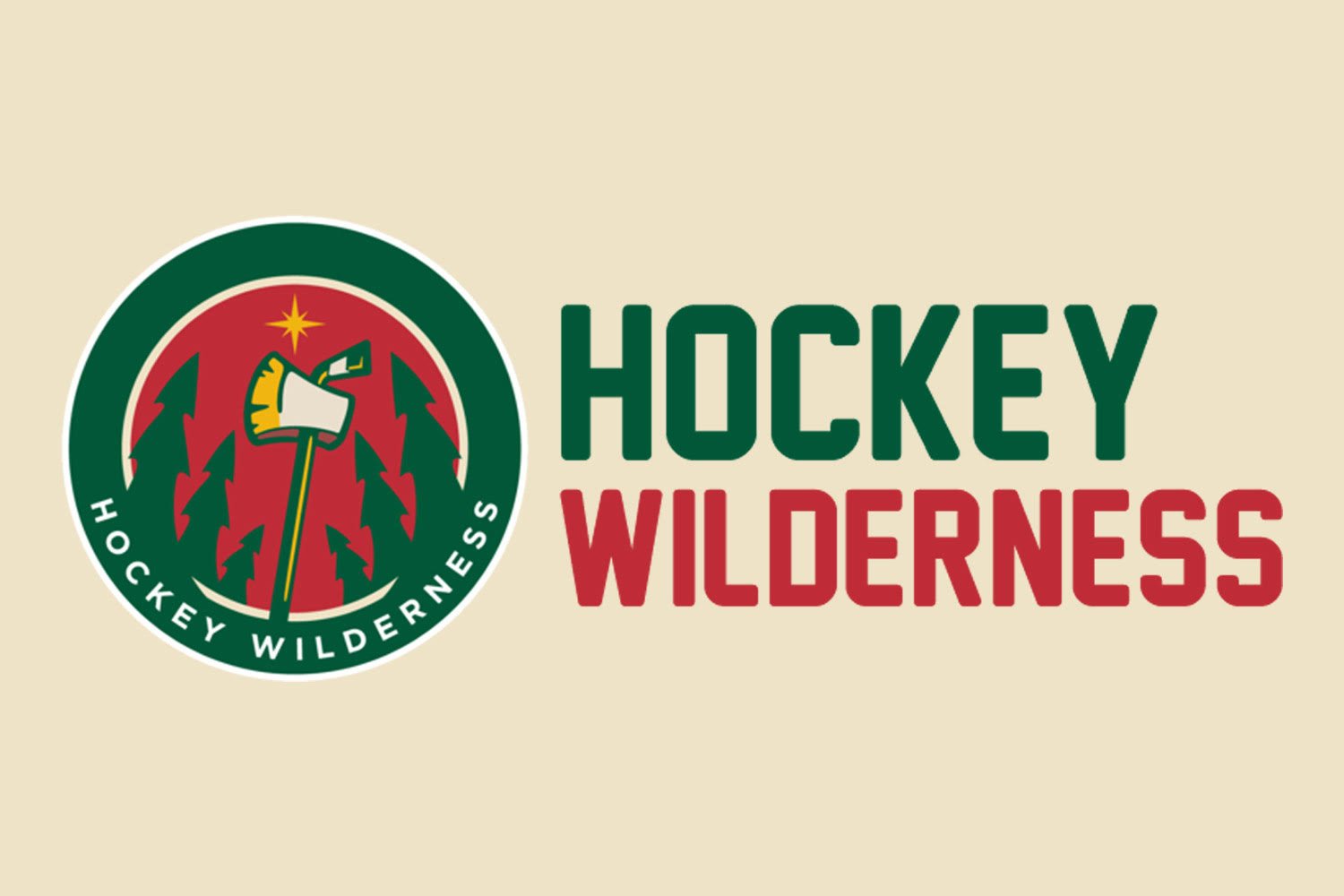 Happy Friyay Wild Fans!
The Wild routed the Vancouver Canucks last night in a 6-2 win, with all goals coming from different players. Captain Mikko Koivu led the way with a three point night, potting a goal and adding two assists.
Minnesota improved to a 12-5-2 record and look to take down Jack Eichel and Co. next. The Wild host the Sabres on Saturday. The game starts at an odd time, so don't be fooled, the puck drops at 5 pm CST.
Friyay Fun Fact: Very simple today folks. 35 year old Mikko Koivu now has 16 points in 18 games. That puts him on pace for 72 points if he plays 81 games. (Remember, Koivu missed a game earlier in the year for the birth of his 3rd child)
Wild News
Postgame Hat Trick: Wild 6, Canucks 2
Wild.com's Dan Myers gives three takeaways from the Wild's 6-2 win against the Vancouver Canucks at Xcel Energy Center in St. Paul on Thursday night:
Wild bounces back with balanced 6-2 victory over Vancouver - StarTribune.com
Six different goal scorers and Mikko Koivu's three-point night highlighted Thursday night's home victory for the Wild.
Back from Russia, Wild GM Fenton impressed by top prospect Kaprizov - StarTribune.com
Kirill Kaprizov, 21, was drafted by the Wild in and is perhaps the team's most highly anticipated prospect. "He's going to be a terrific player for us,'' Paul Fenton said.
Minnesota Wild: Would there be interest in Finnish center Oula Palve?
Oula Palve is what you could term a very late-bloomer in the Finnish Liiga; that should make him perfect as a cheap option at center for the Minnesota Wild.
Wild Walkthrough: How the Spurgeon-Brodin pairing is paying early dividends – The Athletic
After years of Ryan Suter and Jared Spurgeon captaining the defense, the Wild broke the pair up this season. So far, so good.
Six players score for Wild in win against Canucks
ST. PAUL, Minn. -- Six players scored for the Minnesota Wild in a 6-2 win against the Vancouver Canucks at Xcel Energy Center on Thursday.
On Frozen Pond
Minnesota Whitecaps: Why the NWHL's leading scorer is among the biggest surprises of the season - TheHockeyNews
Jonna Curtis had planned to pack up her equipment and head back to Minnesota. She had no plans on playing. But the University of New Hampshire standout is turning heads with the Whitecaps.
BELPEDIO, MENELL BOTH BECOMING VITAL PLAYERS FOR WILD DEFENSE | Iowa Wild
Ask Iowa Wild coach Tim Army to name players who have improved their game substantially since the start of the season and he's likely to provide two names – defensemen Louie Belpedio and Brennan Menell.
MAY THE FORCE BE WITH YOU | Iowa Wild
In a galaxy far, far away, we are hosting Star Wars Night on December 8! The popular annual event will feature opportunities to meet your favorite Star Wars characters, learn the ways of the Force and more. Fans are encouraged to come dressed ready to travel at light speed.
Rink Report: UND Expects Physical Game Against Western Michigan - KVRR Local News
GRAND FORKS, N.D. — One of head coach Brad Berry's biggest critiques after Saturday's loss to Miami was his teams' level of physicality. That's going to need to elevate even more this weekend as the Hawks get ready to face an extremely physical Western Michigan squad.
'U' Opens Home Stand with St. Lawrence - University of Minnesota Athletics
MINNEAPOLIS -- The No. 19 Gopher Hockey program opens a six-game home stand this weekend, hosting a two-game nonconference series with St. Lawrence at 3M Arena at
Off the Trail
Video: Insider Trading: Is a bridge deal in the cards for Nylander? - TSN.ca
TSN Hockey Insiders Bob McKenzie, Darren Dreger and Pierre LeBrun join host Gino Reda to discuss the William Nylander contract situation, Auston Matthews' return from injury and the future of head coach Todd McLellan with the Edmonton Oilers.
McDavid leads the TSN Core 4 U-24 Top 50 - TSN.ca
The Minnesota Wild have 1 player in the top 50 and he is not even playing on the same continent as the Wild. Karill Kaprizov comes in at #40.
McDavid carries Oilers to top of Core 4 Under-24 list - TSN.ca
No spoilers here, the Wild are old and are ranked very poorly on this list.
31 Thoughts: Bettman has 'no interest' in NHL playoff expansion - Sportsnet.ca
If NHL teams want to expand the playoffs to 20 teams, they'll have to go through Gary Bettman to do it. That and more in 31 Thoughts.
Vasilevskiy out indefinitely for Lightning
Andrei Vasilevskiy is out indefinitely for the Tampa Bay Lightning and is being sent home for further evaluation after sustaining an undisclosed injury during practice Wednesday.
Crosby could be out one week for Penguins with upper-body injury
Sidney Crosby could be sidelined one week for the Pittsburgh Penguins with an upper-body injury, coach Mike Sullivan said Thursday.
Hurricanes looking for offence, haven't spoken to Nylander's agent - TSN.ca
Carolina Hurricanes general manager Don Waddell confirmed Thursday that he is interested in acquiring William Nylander, but said he believes the Toronto Maple Leafs still hope to re-sign the restricted free agent.
How stickhandling sensation Pavel Barber spurred Jake Virtanen's rise - Sportsnet.ca
After taking over the web with a slew of videos showcasing his elite stickhandling wizardry, Pavel Barber spent part of this past summer helping Vancouver Canucks winger Jake Virtanen maximize his promising potential.
NHL Rumors: Maple Leafs, Pittsburgh Penguins, Mikko Rantanen, More
In today's NHL rumors, there is buzz that the Pittsburgh Penguins might not be done making moves and the Maple Leafs have set the ask for William Nylander.
Olczyk to be honored on Blackhawks' Hockey Fights Cancer night
Eddie Olczyk will be honored with "One More Shift" before the Chicago Blackhawks play the Minnesota Wild at United Center on Sunday (6 p.m. ET; NHLN-US, WGN, FS-WI, FS-N+, NHL.TV).
What happens when an NHL player sits out a season over a contract dispute? – The Athletic
Twelve years ago, Sean Bergenheim found himself in a similar situation as William Nylander does today. Rather than accept an underwhelming contract offer, he packed his bags and headed overseas.
LeBrun: New deadline for William Nylander? Leafs could make a move until Feb. 25 – The Athletic
If Dec. 1 comes and goes without a resolution to the William Nylander, the story is far from over.
Dellow: If nothing changes, Oilers should buy out Milan Lucic next summer – The Athletic
The Oilers might be best served buying out Lucic next summer, even though the relief from the buyout would be limited by his bonus-laden contract.
Vegas is down, but Shea Theodore continues to grow - TheHockeyNews
The young defenseman is taking on a big role with the Golden Knights and plays a style that works very well in today's NHL. Good thing Vegas locked him up long-term.
How Luongo's return got the promising Panthers back on track - TheHockeyNews
It's no coincidence that Roberto Luongo's return to the Florida crease has helped spark the Panthers to a five-game winning streak. He's been exceptional behind a Florida team that was playing well despite poor results.