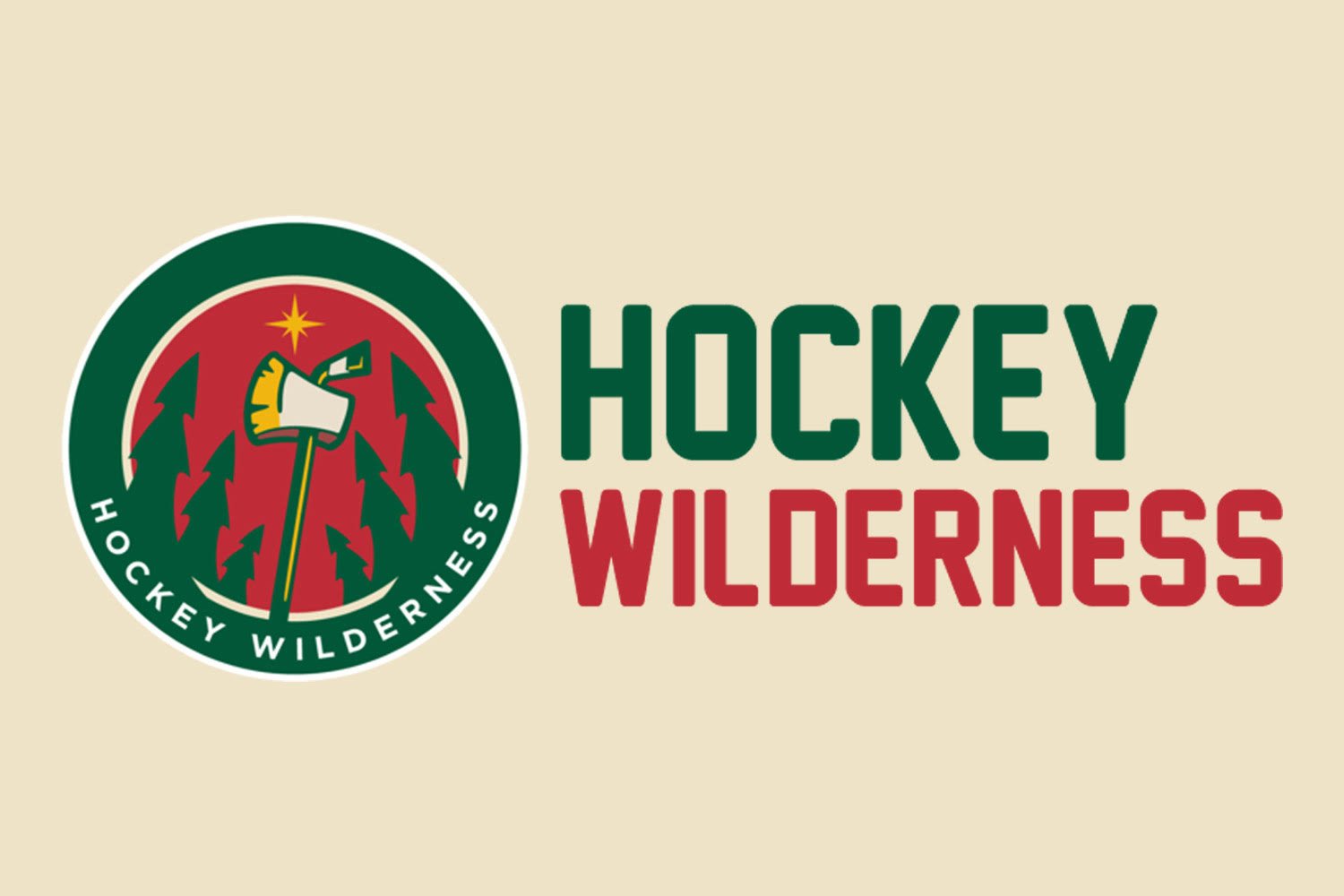 Merry Christmas and happy holidays!
The Minnesota Wild are off until Thursday, but there's still plenty of hockey news to share.
To have some fun, I included a bunch of songs for today's Walk, but I'm sure I missed a few. If I missed one of your favorite Christmas songs, share them below in the comments!
Wild News
Wild players eager to reconnect with family during Christmas break | Wild.com
"Many vets stay in town, while younger players plan trips home to see relatives during four-day respite."
Minnesota Wild Blind Hockey Program is huge hit | KTSP
"The Minnesota Wild has branched out and now has a blind hockey program that continues to grow in the state of hockey."
3 on 3: Christmas Eve Edition | Zone Coverage
"Here are some good and bad pointers for the Wild as they enjoy the holiday break."
On the Frozen Pond
3 players to watch on each team at the 2019 World Junior Championship | Sportsnet
"As the 2019 World Junior Championship begins in Victoria/Vancouver B.C. this holiday season, Sam Cosentino picks out three players from each of the competing teams to keep an eye on."
2019 World Junior Championship Group B preview | NHL.com
"United States favored to finish first; center Jack Hughes could be No. 1 pick in 2019 NHL Draft."
2019 World Junior Championship Group A preview| NHL.com
"Lafreniere, projected top pick in 2020 NHL Draft, leads defending champion Canada."
2019 World Juniors: 10 Things to Watch | The Hockey Writers
Larry Fisher just got his official IIHF credentials as he counts down 10 things to look for in the upcoming World Juniors.
Tending the Fields
Friday's thrilling 8-7 win against Stockton could be benchmark victory for the Wild | IowaWild.com
"Feature writer Tom Witosky recaps Friday's eventful and historic win against the Stockton Heat in an 8-7 offensive explosion, which featured seven tied or broken franchise record for the Wild."
NHL primes pump for future talent with transfer fees | Sportsnet
"When Rasmus Dahlin put pen to paper on his first NHL contract, the reverberations carried to Gothenburg and Lidkoping in his native Sweden."
Barrie Colts Developing Nicely for the NHL | The Hockey Writers
"The Barrie Colts have had a strong history of sending well-developed talent to the NHL through the entry draft."
The hype about Jack Hughes: U.S. NTDP's latest star product has the NHL's attention | Sporting News
"Jack Hughes is closing in on a pair of NTDP records, including becoming the program's all-time leading scorer."
News of Note
AJ Mleczko Talks Women's and Isles Hockey With THW | The Hockey Writers
"During her playing days, AJ Mleczko represented the United States at the first two Winter Olympics to include women's hockey."
Women's hockey: Lourdes grads excited for future of Eagles' program | PostBulletin
"Rebecca Freiburger, a 2016 Lourdes graduate, is a junior forward for the No. 8-ranked Ohio State women's hockey team. Freiburger and fellow Lourdes grad Renee Saltness, who plays Division I hockey at Quinnipiac, were in town last week and skated with the Lourdes girls team."
Off the Trail: Part 1
A Behind-the-Net Powerplay Formation Driven By Analytics | The Coaches' Site
"When it comes to powerplay formations, the 1-3-1 is the current king among many NHL teams. But could there be a better option that is being underutilized? Check out Ryan Stimson's case for the behind-the-net powerplay formation." Stimson also has a cool new book out.
Laine blog: Jets success more important than individual goals | NHL.com
"Winnipeg Jets forward Patrik Laine, who is in his third NHL season, will contribute an exclusive monthly blog all season to www.nhl.com/fi. In his third entry, the 20-year-old Finland-born player, talks about patience and hard work."
The Gray Wolves, a senior hockey club, have found a frozen fountain of youth | ESPN
"'I love these guys,' says Brian Elwell, who scored 37 goals for the 1969-70 Syracuse Blazers of the Eastern Hockey League, the same league that inspired 'Slap Shot.' 'They play with as much heart as the pros, maybe even more.'"
Bobrovsky leads 3 Stars of the Week | NHL.com
"Blue Jackets goalie, Maple Leafs defenseman Rielly, Lightning forward Kucherov earn honors."
Top 10 NHL debut games in the calendar year 2018 | The Hockey News
"The Chicago-accountant-turned-Blackhawks-goalie leads the list of the NHL's 10 most memorable debuts in 2018."
Off the Trail: Part 2
Year in review: Top 10 NHL stories of 2018 | The Hockey News
"From the Capitals' Cup to the Avalanche attack, the NHL saw its share of intriguing stories over the past 12 months."
2018 memories shared by NHL.com writers | NHL.com
"Visit to China, world's longest game, farewell to Sedins among highlights."
2018 in NHL filled with plenty of highlights | NHL.com
"Capitals cup clincher, Sedins final game, O'Ree, Bettman inducted into Hall of Fame among defining moments."
Laugh and cringe at best bloopers of 2018 (PHT Year in Review) | NBC Sports
"Pro Hockey Talk is taking a look back at the year in hockey. We'll be presenting you with the best goals, saves, moments, players and more as we remember 2018."
The Wysh list: 10 people who want a 'reset' after a bad 2018 | ESPN
"We want nothing but good cheer for those who had an atrocious 2018. We wouldn't mind a little miracle for them, either..."
All Around the Nation: Part 1
Hockey Holiday Sing-a-Long | Die By The Blade
"Your favorite carols marry your favorite teams."
Watch: Urho Vaakanainen signed an autograph from the penalty box | Stanley Cup Of Chowder
"Good Guy Urho."
LTAD and the myth of early specialization | Arctic Ice Hockey
"Mitch Marner had a skills coach at four years old. No one needs that."
It's the Game Time Airing of Grievances* | St. Louis Game Time
"*now spelled correctly"
Off the Charts: The Radim Simek experience | Fear The Fin
"The defender has played well, but is the overall impact a net positive?"
Golden Knights activate Max Pacioretty from injured reserve list, assign Brandon Pirri to Chicago Wolves | Knights On Icec
"Good news, but also bad news."
Embrace the rebuild | Jewels From The Crown
"A case for accepting the inevitable and preparing for the future."
All Around the Nation: Part 2
Half way report: Pump the brakes? | Nucks Misconduct
"Even though the Canucks played very well against a top quality team last night, they have dropped below a .500 record again."
The Tampa Bay Lightning are one of the deepest teams in the NHL's modern stats era | Raw Charge
"Let's talk about depth, baby."
This is a Post About Posts and the 2018-19 New Jersey Devils | All About The Jersey
"The 2018-19 New Jersey Devils have had plenty of issues. But they have had one sort-of stroke of luck: posts against."
For Smith-Pelly, Friendship with Connolly, Wilson Goes Way Back | Japers' Rink
"Smith-Pelly, Connolly and Wilson have a connection that goes back to pre-NHL days and ultimately brought them together in D.C."
Applying the Concept of 'Betweenness' to Noah Dobson's Season | Lighthouse Hockey
"The Islanders' top amateur D prospect has not produced at the same level as last season, but how much of that is his fault?"
Penguins GM Rutherford growing impatient with Derick Brassard | Pensburgh
"The GM with some pointed comments about center Derick Brassard. Pittsburgh wants more out of him."