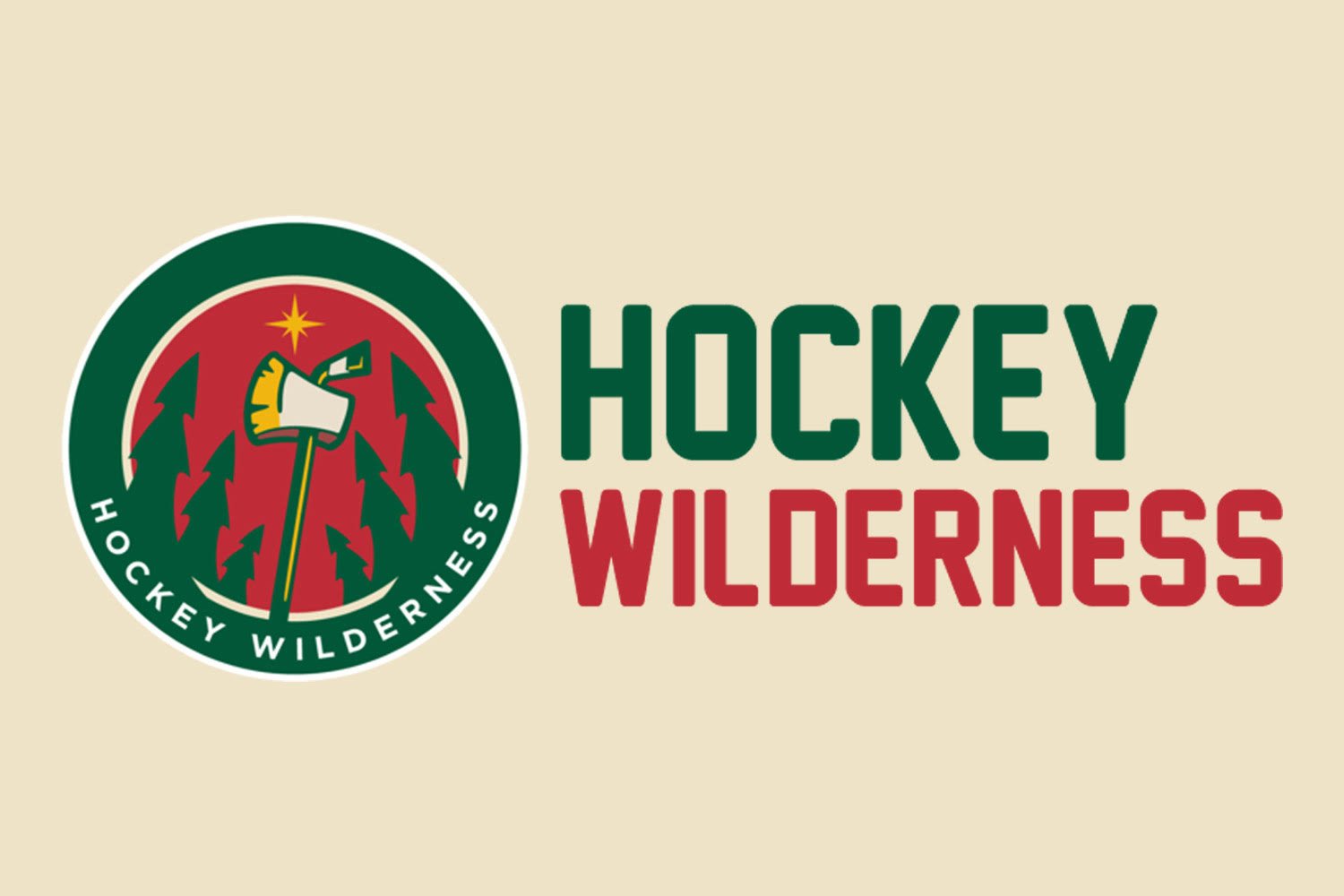 Iowa had their share of #GerryTime, but it wasn't enough.
A couple days after the major league team featured him as Iowa's "energy bunny", Gerry Mayhew scored twice to give the Wild a 2-1 lead, but the Chicago Wolves came back to force overtime and eventually ended the evening on a Cody Glass OT goal to steal game one of the Central Division finals.
Game two is tonight at 7 p.m. in Chicago.
Wild News
Nothing to see here.
Tending the Fields
Glass delivers in OT for Wolves | TheAHL.com | The American Hockey League
Cody Glass scored with 18:39 gone in overtime and Chicago kicked off the Central Division Finals with a 3-2 victory over Iowa on Wednesday night.
College hockey alters recruiting landscape with new rules - StarTribune.com
Earlier this month, the NCAA's Division I Council approved changes to men's hockey recruiting timelines as a way to keep early commitments in check.
#BecauseItsTheCup
Blue Jackets seek more history with every playoff game - StarTribune.com
The Columbus Blue Jackets continue to journey deeper into uncharted territory with each win in these playoffs.
Hurricanes beat Islanders 5-2, take 3-0 series lead - StarTribune.com
The Carolina Hurricanes put an old goalie in net and welcomed back their teenage draft pick. With the game tied, another young star set up their graying captain's go-ahead goal.
Esa Lindell's embellishment penalty: Embarrassment or gamesmanship? – The Athletic
Incidents have been decreasing over the past several years, but past and present NHL players say that it continues to be an issue.
The way he's playing, it won't be long before NHL defensemen are trying to keep up with Jones - TheHockeyNews
The Blue Jackets aren't only shutting down some of the best players on the planet, they're rendering them almost useless.
Logan Couture keeps proving why he's one of the best playoff performers of his generation - TheHockeyNews
Even before his hat trick in Game 3, Couture had been one of the most prolific post-season scorers the NHL has seen since he first arrived. And with almost each passing game, he has even greater numbers to prove it.
NHL apparently won't suspend Brad Marchand for latest greasy venture
The Bruins forward has justifiably garnered himself quite an escape-artist reputation after years of rat-like activity, and he'll once again avoid discipline for a cheap jab on Blue Jackets defenseman Scott Harrington.
Off The Trail
Remembering Jason Botchford (1971-2019) – The Athletic
Jason Botchford's family is sad to announce that Jason has died of apparent heart failure. Jason was a highly respected hockey journalist, prominent in the Vancouver area and across Canada for his coverage of the Vancouver Canucks and the National Hockey League for The Athletic Vancouver and for TSN radio and television.
Down Goes Brown: The Hart Trophy should be based on both the regular season and the playoffs – The Athletic
Sean goes through the salary cap era and retroactively redistributes all the Hart Trophies based on his new version of the voting rules.
Rumor Roundup: Maple Leafs face cost-cutting decisions, while Predators, Penguins have choices to make - TheHockeyNews
Trade speculation flourished in the Toronto media in the week following the Maple Leafs playoff elimination.
Bettman: Banning hits to head would mean end of all hits in NHL - TSN.ca
OTTAWA — The commissioner of the National Hockey League hit back Wednesday at the notion of banning any kind of head contact in hockey, telling a parliamentary panel that such a rule would be impossible to enforce and lead to the end of hitting in hockey.
Could Pavel Datsyuk be returning to the NHL sooner than expected?
It's perhaps too early to get our collective hopes up but Pavel Datsyuk might be starring in a rink near you. Soon.
Statistical expectations for a backup NHL goaltender - Eyes On The Prize
Looking at the numbers from the past two seasons to determine how a number-two goalie is expected to perform.