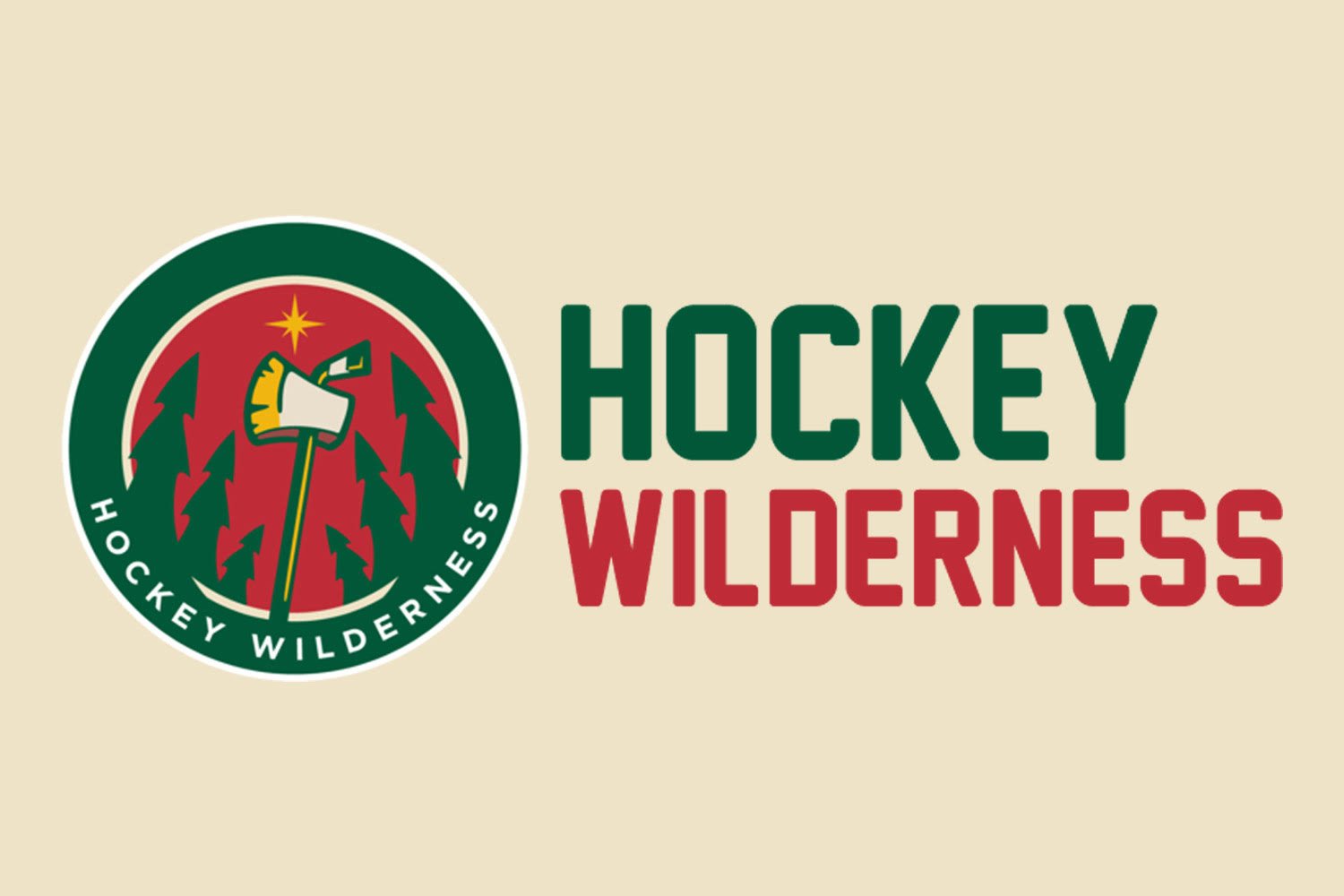 I can't but help feel partially responsible for last nights loss. I missed the game almost entirely. About the only portion of last nights action I did see was when I stepped out from the kitchen to find the refs reviewing some weird non-goal that actually ended up being a goal. How odd was that?
A goofy circumstance to be sure, but I'm sure at least nobody around these parts was complaining. A gift from the hockey gods, Lord Stanley be praised!
Today, we're bringing it back to the old school with some music that while riotous, spawned all sorts of evil to crop up (I'm looking at you Fred Durst).
Minnesota Wild burned by poor goaltending, fall in OT - TwinCities.com
Yikes, can it get much worse for poor Kuemper right now?
Wild fall 6-5 in overtime in high scoring affair against Nashville | State of Hockey News
Relive last nights action through the State of Hockey News recap.
Marco Scandella shot turned to goal after NHL review | Puck Daddy - Yahoo Sports
For those of you who say the NHL has never given the Wild a gift.
Wild postgame: More of the same | Russo's Rants | StarTribune.com
Russo with his take on last nights mayhem.
HockeyBuzz.com - Tony Dean - WildHBcommunity:Tired Narratives from an Avoidance Specialist a Tale of Yeo
I think the Narrative Slayer would have a thing or two to say about ... narratives.
MN Wild Sixer: The Hook - Articles - Articles - Articles - Wild Xtra
The rehashing of an old tale.
Off the Trail
Top 10 hockey social media moments of 2014 (Puck Daddy's Year In Review) | Puck Daddy - Yahoo Sports
I didn't make the list, fer shame!
Oilers AHL affiliate Barons to cease operations - Sportsnet.ca
Ruh-roh!
Will NHL hockey work in Las Vegas? - Las Vegas Sun News
Are you getting sick of all the NHL to Vegas talk yet?
The NHL, the mumps, and the 'gross' game of hockey - Yahoo Sports
Wait, a locker room is a less than sanitary place to hang out? I won't hear anything of the sort!
Jannik Hansen of Vancouver Canucks collapses on bench - NHL.com - News
Scary moment in Vancouver last night.
Dennis Wideman feathers own-goal 200 feet against Vancouver | Puck Daddy - Yahoo Sports
I don't think I've ever seen this happen before. An own goal on a delayed penalty. WOW!
RECAPS!
Shameless Self Promotion
As you may or may not be aware, last year I participated in the Polar Plunge. If you are unfamiliar with this event what it is is basically a fundraiser which benefits the Special Olympics of Minnesota. Well it's about that time of year again. I have once again registered to take the plunge. That's right sports fans! For your money, I will leave my perfectly warm home, and jump into a hole the cut in the ice on lake Calhoun. I had an absolute blast doing this last year, although the "steam room" that was promised post jump was not steamy at all, and in fact was just really a place to get out of the wind. So, if you have a few extra bucks laying around, the Special Olympics of Minnesota would be happy to take it off your hands. Click here to make your donation. Thank you in advance for your generosity!