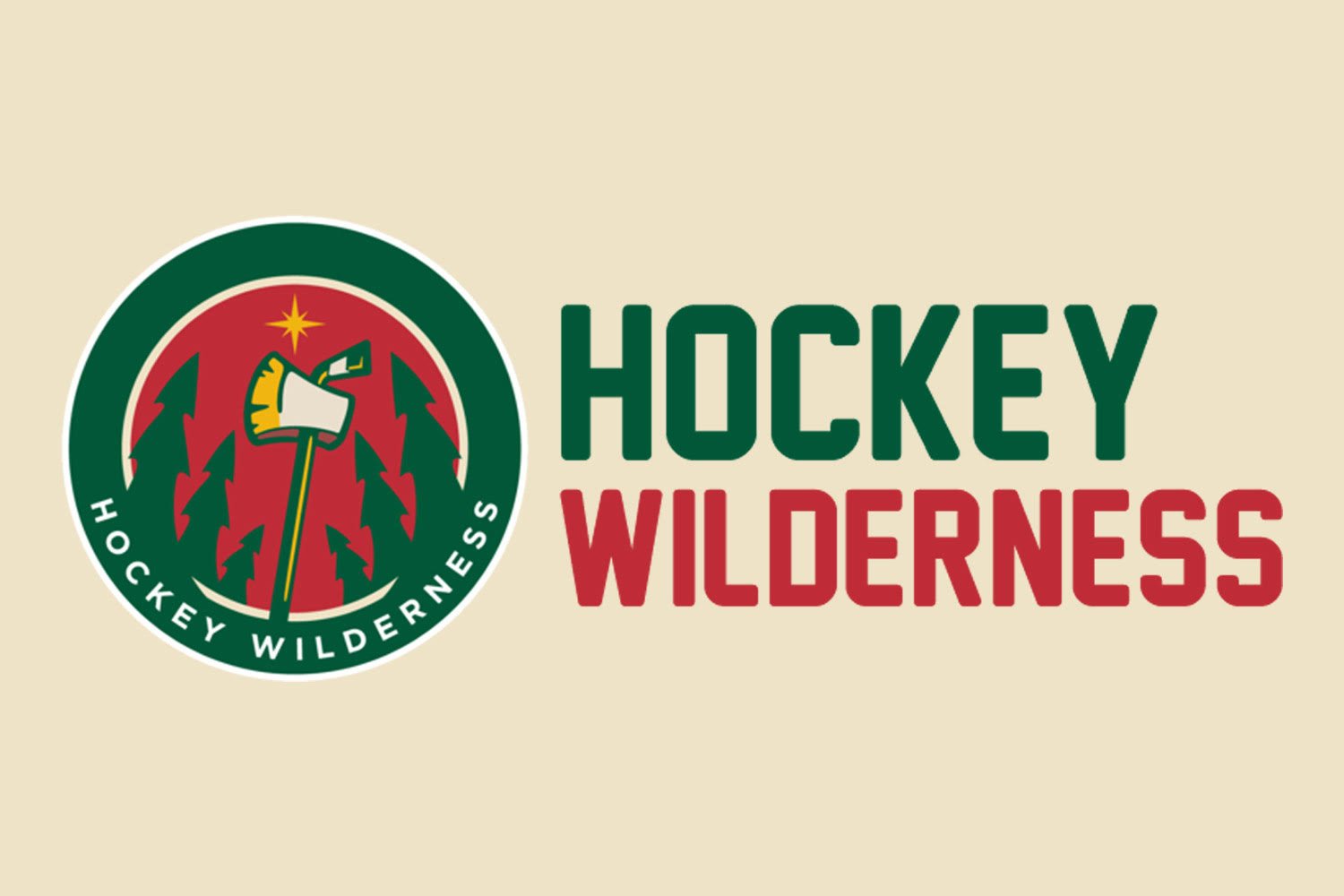 It's a light news day for the Minnesota Wild with no new surgeries or injuries being announced. The playoffs are, of course, still going on, but with the Predators avenging the Wild and advancing over the Blues, there isn't much news here until a couple Game 7s are decided.
Perhaps sensing that sports fans are experiencing a bit of a lull and wanting to take advantage of the playoff boost to hockey awareness, the NHL has released a video showing the evolution of the league over its 100 year history. It shows each team's location on a map of North America and also shows the growth and change in team logos over that time. You can watch it below. Go to 0:47 to see the "Original Six", which is a funny name as the NHL had been around for 25 years at that point.
The word "logos" is also funny as it is not only the plural form of logo, of which there have been some real beauts over the years, but also a Greek word for "ground, plea, opinion, discourse" and in philosophy refers to logic and reasoning behind an argument (the shared root is pretty apparent). With deals starting to be brokered and rumor mills starting to grind again, GM Chuck Fletcher should be revisiting the logic behind any deals he may be attempting to make.
Alright, so that wasn't exactly a really deep insight, but there's not much news so I had to pad the walk somehow.
Wild News
There isn't anything :(
Off the Trail
Capitals, Ducks confront Game 7 demons vs. Penguins, Oilers - StarTribune.com
#breakthenarrative
Expansion draft preview: Atlantic Division | The Hockey News
Bad teams are going to get worse?
9 Surprises That Could Shock at the NHL Expansion Draft
The Wild have so many different ways they could go (almost none of them good), that just about whatever they do will surprise somebody.
John Scott Q&A: Dad chaos, Kessel fight, happiness, and sneaking beer - Sportsnet.ca
"Phil, I'm going to jump you. Here we go." - John Scott
Gotta See It: NHL expansion map tracks 100 years of logos - Sportsnet.ca
Pure, black tar nostalgia
Sakic: There's going to be a 'lot of turnover' in Colorado - Sportsnet.ca
I can say with confidence, and only a little bit of mean satisfaction, that it won't be enough no matter how much he does.
Stars acquire rights to Ben Bishop from Kings - Sportsnet.ca
Does this mean the Stars are going to be good again?