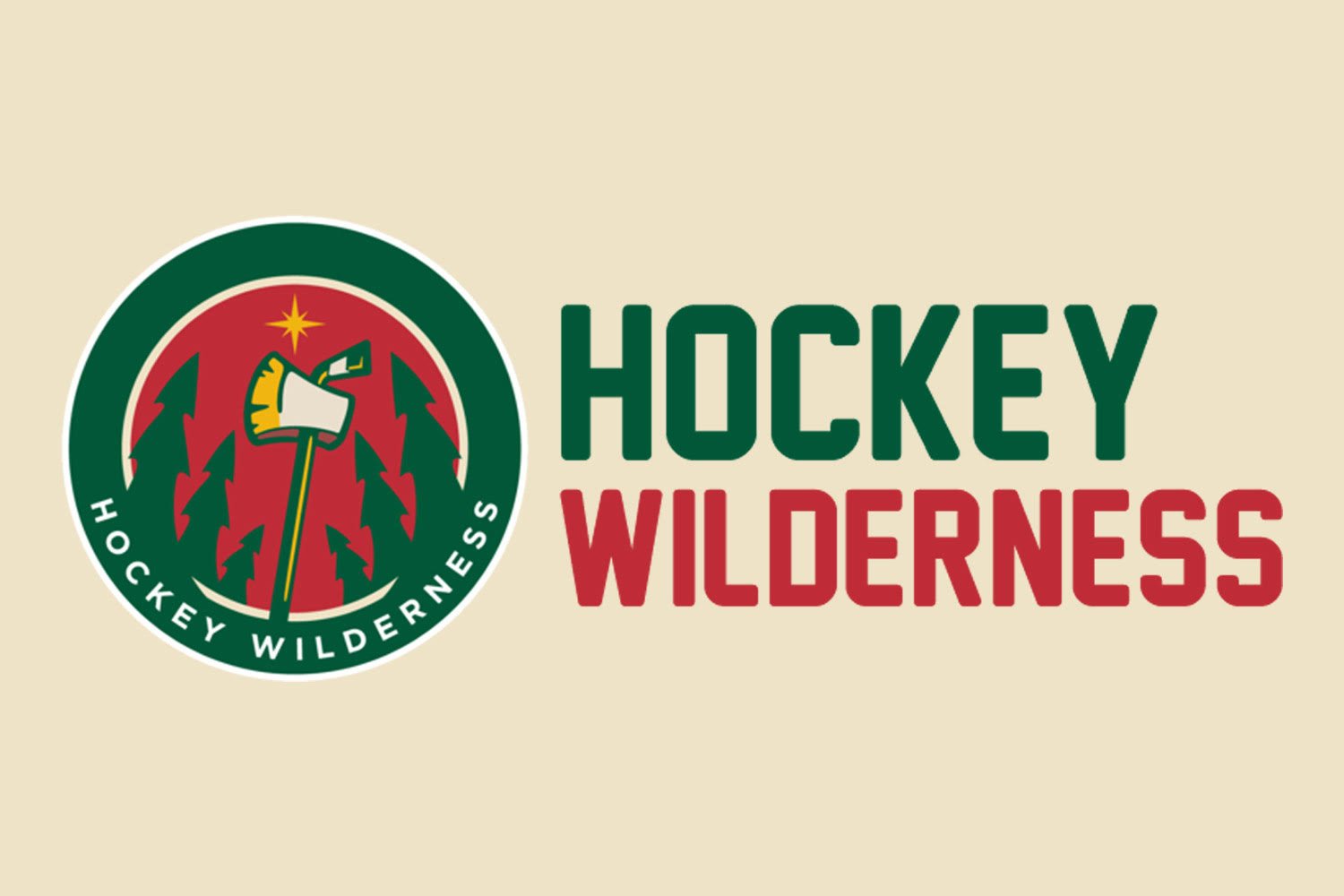 Another night, another top team, another back-to-back. Only this time, the Wild's opponent is by far the best team in the league in the Tampa Bay Lightning. This will be a tough one.
Also, the Minnesota Boys' State Hockey Tournament is now in full swing, with Class A starting action yesterday and Class AA hitting the ice today.
Let's jump right in to the walk with a classic from Live...
Wild News
Wild saves its best for last in keeping win streak alive
Facing the NHL's best third-period team, on the road, down its leading goal scorer and even on the scoreboard, the Wild managed to dig deep and find its best period of the night.
NHL's best team — the Lightning — awaits Wild - StarTribune.com
Tampa Bay's 106 points are 17 more than the No. 2 Boston Bruins in the Atlantic Division, and it recently tied the NHL record for fastest to 50 wins by reaching it in just 66 games.
Fiala getting more comfortable with Wild after two-goal game - StarTribune.com
Kevin Fiala on Tuesday scored twice in his return to Nashville to face his former team.
Gameday preview: Wild at Tampa Bay - StarTribune.com
The Wild's three-game road trip continues with a stop in Tampa Bay to close out its season series with the Lightning.
Kevin Fiala had an eventful return to Nashville, but the Predators made the right choice to trade him – The Athletic
Kevin Fiala scored twice in his return to Nashville with the Minnesota Wild on Tuesday, his first multi-goal game this season.
Tourney Time
Scoggins: No rink, no problem for North Branch's early-rising hockey team - StarTribune.com
With no home rink in North Branch, high school players meet at 4:20 a.m. for bus rides to practice.
No. 1 seed Mahtomedi throttles New Ulm
No. 1-seeded Mahtomedi defeated New Ulm 6-0 in the Class 1A state quarterfinals Wednesday.
East Grand Forks gets back-to-back goals in 63 seconds to quell Minnesota River upset bid
Sophomore forward Landon Parker's third-period goals sparked the Green Wave to a 5-2 victory.
Pure hat trick by Nate Warner leads St. Cloud Cathedral past North Branch
The Gopher verbal commit sparked a five-goal second period en route to a 7-0 victory in the first Class 1A quarterfinal.
55 years later, Lou Nanne still 'fortunate' to call boys hockey state tournament – Twin Cities
Minnesota hockey legend Lou Nanne first starting calling the MN high school boys hockey tournament in 1964. Fifty-five years later, he's still at it.
White Bear Lake alum has many memories from 1945 state hockey tourney. The main one: 'Not winning' – Twin Cities
The Edina machine: A look inside the hockey community that never stops – The Athletic
The girls just won their third straight state title. The boys are the No. 1 seed. It's all part of a path that begins much earlier.
On Frozen Pond
'U' Hosts Michigan for B1G Quarterfinals - University of Minnesota Athletics
The Gopher Hockey program opens up the 2019 Big Ten Men's Ice Hockey Tournament this weekend with a best-of-three quarterfinal series against Michigan at 3M Arena
Gates Garners Big Ten Second Star of the Week - University of Minnesota Athletics
With four points this weekend, Gates set new single-season career highs at 30 points and 17 assists. In 145 career games, he has 84 points (42 goals, 42 assists.)
Defending Champion Gophers Set for WCHA Final Faceoff - University of Minnesota Athletics
No. 1 seed Minnesota faces No. 4 seed Minnesota Duluth in the WCHA semifinals at 2:07 p.m. CT Saturday.
Off The Trail
What's an NHL video room like during a game? Inside Dallas Stars mission control – The Athletic
"I trust him like I trust our assistant coaches, that's how much I value his opinion and his vision of the game."
Top 10 Ways to Improve the NHL
The NHL is constantly changing to make the league better and help the sport continue to grow. Here are ten ways to improve the league right now.
Alex Galchenyuk's trade hasn't impacted his friendship with a young, chronically ill fan
Long distance relationships are never easy. Thankfully, Alex Galchenyuk and Charlotte are doing their best to make it work.
Proposed rule: Helmetless skater must go off ice
NHL general managers said at their meetings Tuesday that a skater without a helmet would be assessed a two-minute penalty if he fails to immediately leave the ice.
NHL season shows game in good place, Commissioner Bettman says
Commissioner Gary Bettman lauded the state of the game as the annual three-day March meeting of NHL general managers finished Wednesday.
NHL participates in player safety summit with other hockey associations
In a continuing effort to further the Declaration of Principles, the NHL is participating in a player safety summit this week. Joined by 14 other hockey associations for the two-day 2019 Hockey Summit - Player Safety here on Wednesday and Thursday, the NHL will take part in discussing a variety of player safety issues that affect athletes at all levels of hockey.
Around the League
LeBrun: Why Vegas will be a desirable trade partner ahead of the Seattle expansion draft – The Athletic
In what was perhaps the NHL's quietest GM meetings in history, a little spice surfaced on Wednesday in regards to the expansion draft.
Backes' role as Bruins enforcer won't end well - TheHockeyNews
David Backes' switch from power forward to tough guy is unnecessary, dangerous and could have serious implications long after he stops playing hockey.
With the Lightning chasing history, it's full-speed ahead for NHL's best team - TheHockeyNews
Tampa Bay is running away with first place in the overall NHL standings, but there's still the matter of making history. And that's a good thing, because with the playoffs approaching, this is no time to slow down.
Is Nikita Kucherov having the best NHL season by any Russian of all-time? - TheHockeyNews
Tampa Bay's Nikita Kucherov is on pace for a historic season for a Russian forward, but he's not getting nearly enough attention for it.
Even without a Stanley Cup, Carey Price is one of the best Montreal has ever had - TheHockeyNews
The masterful netminder just tied Jacques Plante's franchise record for career wins, opening up the discussion about his place in the pantheon. Looking at Price's situation, it's hard to overlook just how amazing he has been.
How did the Metropolitan Division become a hotly contested race?
The Washington Capitals recently edged back to the top of the Metropolitan Division, a position they hadn't held for much of the season, thanks to two big factors.
Ryan O'Reilly explains the Blues' wild ride this season
From the depths of the conference to a solid playoff spot, how St. Louis has turned it around. Plus, what went wrong in Buffalo?