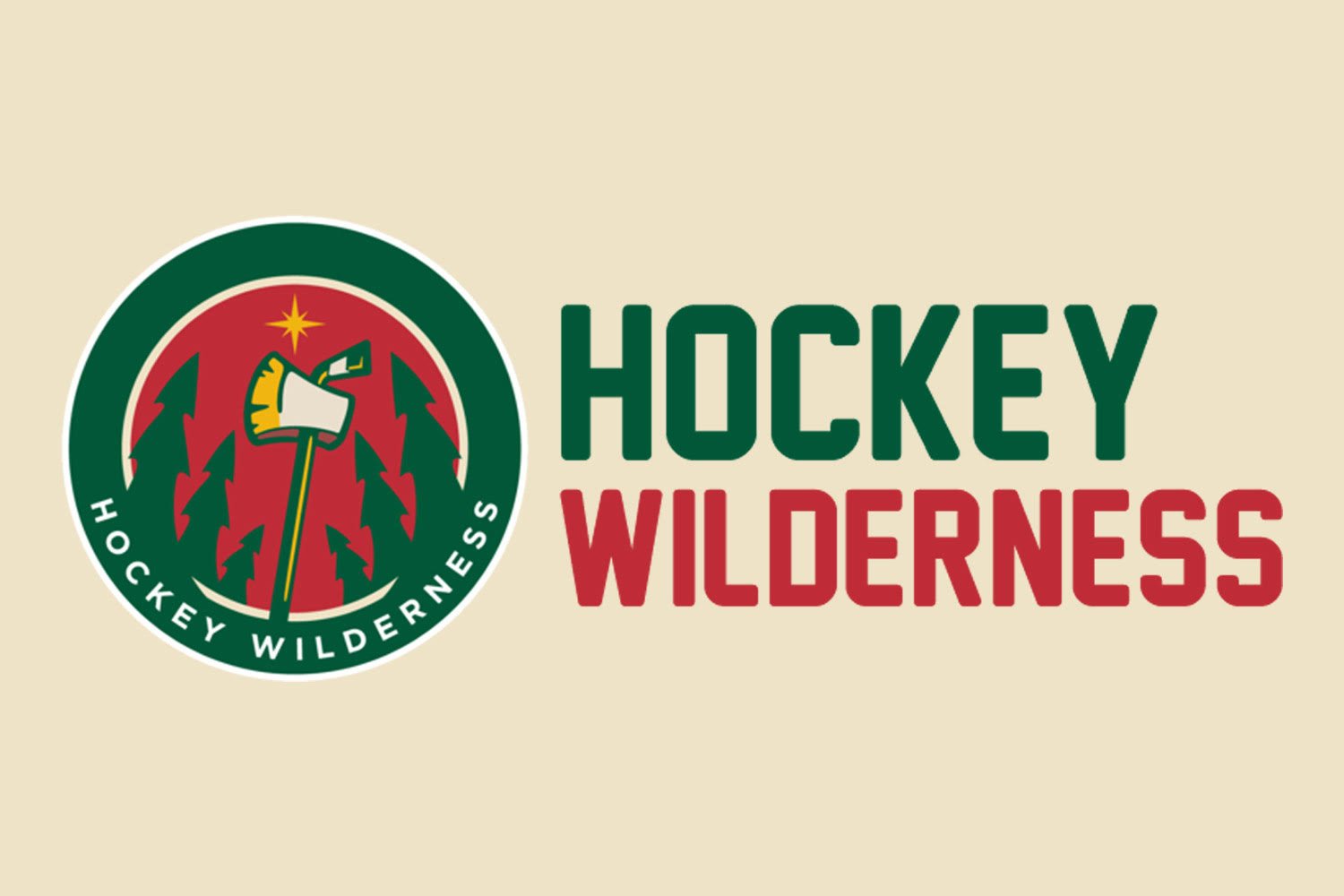 BEFORE YOU WATCH THE GAME, though, be sure to check out our new podcast, featuring Adam Stafki (@NorthernRinkRat)

Wild News
Minnesota Wild Three Stars of the Week | Gone Puck Wild
So, who are the stars? Come find out!
Devan Dubnyk Named NHL Star Of The Week | Gone Puck Wild
THE DOOB ABIDES.
Devan Dubnyk's New Mask Revealed | Gone Puck Wild
THE DOOB('s) ABODE!
Wild content to ride hot hand of goalie Devan Dubnyk | TwinCities.com
All this talk of Doobie being great has me worried that he's going to crash back to earth like a durned meteorite.
It's not just the goaltending that's improved for Minnesota | ProHockeyTalk
Wild are 7-1-1 since the arrival of Devan Dubnyk.
Tending the Fields
Johan Gustafsson Recalled By Iowa Wild | Gone Puck Wild
Here's hoping this time around goes a little better...
McDavid says playing for the Leafs 'would be an absolute dream come true' | ProHockeyTalk
Well, that's god news, because lord knows no one else wants to.
The Ice Hole
College Hockey Rankings | SB Nation College Hockey
There was little movement in this week's power rankings as each team ramps up for the end of the season.
Off the Trail
Evander Kane's non-existent 'decline' (What We Learned) | Puck Daddy - Yahoo Sports
This just in: E-Kane is a bottom-6 player, per Edmonton Media. Also, this Lambert guy has REALLY good sources for Wild info- seriously, that link is GOLDEN!
NHL Weekend: Uncharted Waters for the Kings | Grantland.com
Yet another good read from Sean McIndoe.
Black History Month: Grant Fuhr | Wild Xtra
Some Goalie Love
"Of Miracles and Men" Offers Rare Glimpse From Soviet Union | The Hockey Writers
Interesting write-up about a new 30-for-30 about the USSR hockey team.
Oilers earn 1st regulation road win in 3 months | theScore
Hey! Congrats, guys... really. Good job. Jarb. Great jarb.
Nabokov traded to San Jose, expected to retire as a Shark on Wednesday | theScore
Report: Capitals, Jets have discussed Evander Kane trade | theScore
NO BRING HIM HERE WE'LL LOVE YOU E-KANE!!!
Canucks' Ryan Miller pulled after allowing 5 goals to Wild | theScore
[troll face]
RECAPS
Calgary Flames at San Jose Sharks
Arizona Coyotes at Chicago Blackhawks
Vancouver Canucks at Minnesota Wild
Los Angeles Kings at Columbus Blue Jackets