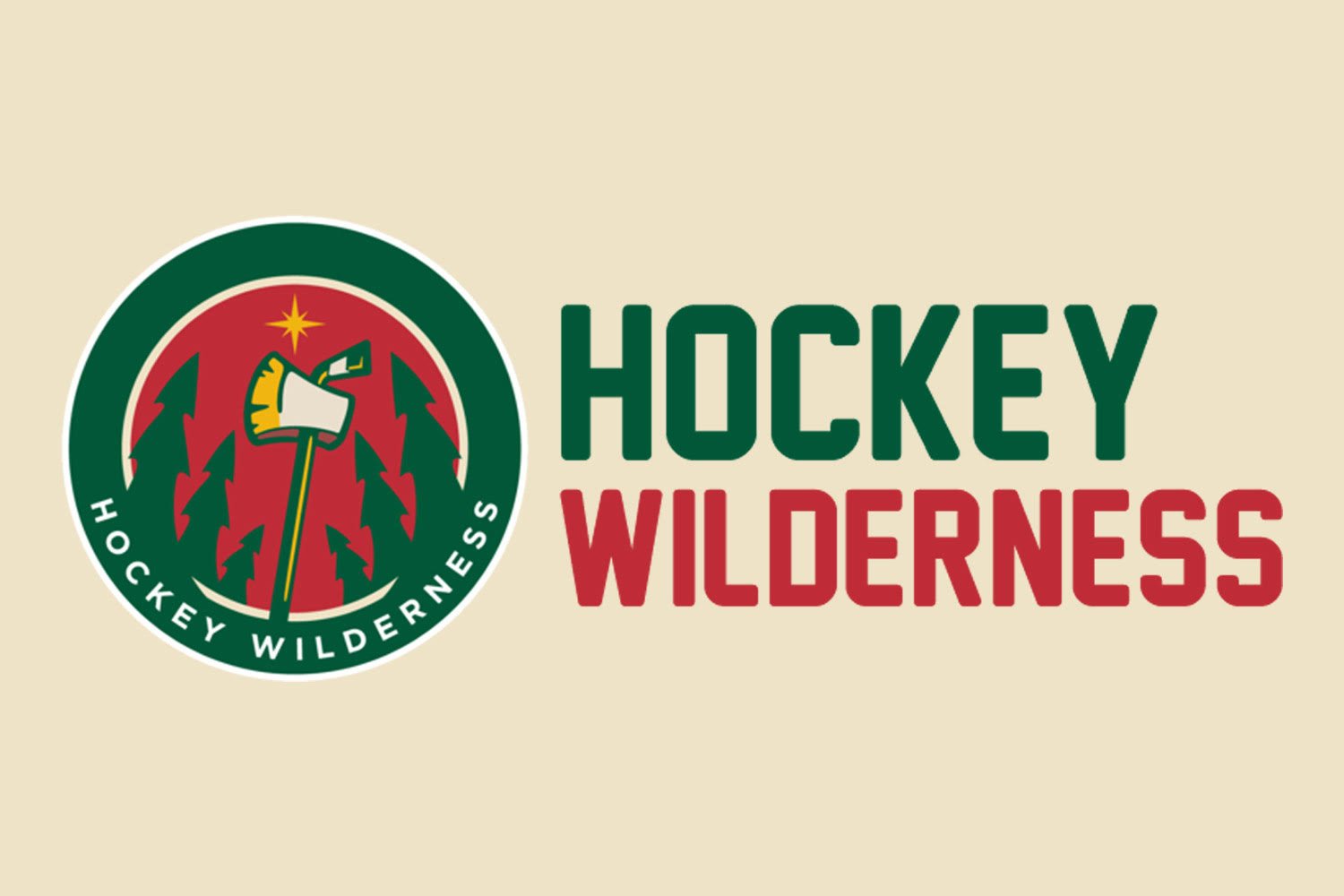 Happy Friyay Wilderness!
Let's not talk about last night. If you want to talk about last night, check out my recap of the game.
Friyay Fun Fact: With William Nylander's contract situation heating up with the deadline on Saturday at 5 p.m. EST (the Leafs are in town Saturday, let the trade rumors begin hehe), did you know Nylander played a couple of years of amatuer bantam hockey for the AAA Chicago Mission? In 29 games, 14 year-old Willy Nylander put up 61 points on the USA Hockey AAA circuit.
Lots of hockey and news in today's very meaty Walk, so let's get to it!
Wild News
Russo: Wild, Dubnyk lose again, have lots of work to do to patch up their game – The Athletic
The Wild have managed to once again fracture all the optimism from a couple exhilarating victories and their scintillating 10-2 run earlier this season by dropping five of their past eight.
Wild's downward trend continues with 4-2 loss at Columbus - StarTribune.com
The Wild went up 1-0 quickly on the Blue Jackets but allowed four straight goals to drop a fourth game in six tries.
Panarin, Atkinson score to help Blue Jackets top Wild
COLUMBUS -- Riley Nash scored his first goal for the Columbus Blue Jackets and had an assist in a 4-2 win against the Minnesota Wild at Nationwide Arena on Thursday.
On Frozen Pond
Wild prospect Connor Dewar's hot start continues | FOX Sports
Minnesota Wild prospect Connor Dewar of the Everett Silvertips ranks second in the WHL with 22 goals in 24 games
Sioux Look to Heel Bulldogs
This weekend, the University of North Dakota returns to conference play against the Minnesota-Duluth Bulldogs. This weekend's series pits the two top possession teams in college hockey, UMD 62.4 and UND 59.6.
For Gophers, Romanko-Norman-Ramsey line has long been a stabilizing force – The Athletic
While never prolific scorers in college, the senior trio has consistently produced on the defensive end.
Sheehy Stands Out in Year Two as Captain - University of Minnesota Athletics
MINNEAPOLIS -- Gopher Hockey senior captain Tyler Sheehy enters the weekend as the Big Ten First Star of the Week after leading the nation with four goals in last
Off the Trail
VIDEO: Insider Trading: How will the Nylander saga end? - TSN.ca
TSN Hockey Insiders Bob McKenzie, Pierre LeBrun and Darren Dreger joined host Gino Reda to discuss the latest on the William Nylander saga, Mitch Marner's next contract, the search for a new GM in Philly and the latest on expansion.
Bolts end Sabres' 10-game winning streak - TSN.ca
TAMPA, Fla. — The Buffalo Sabres came up just short of a history-making run. Cedric Paquette broke a tie with 5:41 left and the Tampa Bay Lightning ended the Sabres' franchise-record-tying winning streak at 10 games with a 5-4 victory Thursday night.
Dreger: 'Sounds like PHI job Fletcher's to lose' - TSN.ca
Ex-Wild General Manager Chuck Fletcher has emerged as the heavy favorite to become the next general manager of the Philadelphia Flyers.
Does William Nylander have a future with Leafs beyond this season? - Sportsnet.ca
With the deadline only a few days away, no one knows what's going to happen with William Nylander and the Toronto Maple Leafs.
Hurricanes place G Darling on waivers - TSN.ca
Darling is in the second year of a four-year, $16.6 million contract and will report to the AHL on Friday if he clears waivers.
Coyotes claim G Pickard off waivers - TSN.ca
Pickard was waived for the second time this year on Wednesday, having been claimed by the Flyers off of waivers from the Toronto Maple Leafs prior to the start of the season.
Mailbag: Central Division race, Blackhawks' trade with Coyotes
Here is the Nov. 28 edition of Dan Rosen's weekly mailbag, which runs every Wednesday. If you have a question, tweet it to @drosennhl and use #OvertheBoards.
Best NHL Free Agent Signings: The Top 5 in League History
Safe to say, free agency is always an exciting time in hockey. Here's a compilation of the five best NHL free agent signings in league history.
Winnipeg Jets' Connor Hellebuyck's Play Far From Solid So Far
While it didn't seem goaltending would be an issue for the 2018-19 Winnipeg Jets, Connor Hellebuyck's play so far this season is cause for some concern.
Finding Patrik Laine: The incredible origin story of the Jets eccentric star – The Athletic
How did Patrik Laine go from brash, confident, and sometimes cocky to a perennial Rocket Richard candidate admired throughout the NHL? We went to his hometown to find out.
Pronman: Prospects I was wrong about, the 2018 edition – The Athletic
Think Corey Pronman completely missed on a prospect? He reviews his biggest scouting mistakes and what he learned from it.
'Our plan is to open in 2020': Seattle mayor confident in arena renovation as vote on expansion bid looms - TheHockeyNews
Seattle's bid for expansion could be approved as early as next week when the NHL's Board of Governors convene for their December meetings, but when would a potential expansion franchise begin play? If all goes according to plan, Seattle hopes the 2020-21 season.
Auston Matthews returns and yes, the Maple Leafs look deadly - TheHockeyNews
The top-end center may still be shaking the rust off, but with a three-point performance against San Jose, he made Toronto more dangerous and helped reinstall one of the most terrifying power plays in the league.
Ilya Kovalchuk is being wasted on the Los Angeles Kings' fourth line - TheHockeyNews
Ilya Kovalchuk has seen less than 10 minutes of ice time in the Kings' past two games. And though Los Angeles has won both games, relegating their big summer signing to fourth-line duty is a waste of a gifted, albeit veteran, offensive talent.
With deadline looming, Leafs examining all options for Nylander - TSN.ca
TSN Hockey Insider Pierre LeBrun reports the Maple Leafs' priority is still to sign the restricted free agent, but they've asked teams to update their offers in case of a trade.
Clear that return to Ottawa weighs heavily on Karlsson's mind after scrum walkout - TheHockeyNews
Following Wednesday's loss to the Toronto Maple Leafs, Erik Karlsson refused to answer questions about his impending return to Ottawa, walking away from reporters almost as soon as he arrived.
Ehlers hat trick, pair from Laine help Jets edge Blackhawks - TSN.ca
WINNIPEG — Nikolaj Ehlers had a hat trick and Patrik Laine became the fourth-youngest player in NHL history to score 100 career goals when he recorded a pair in the Winnipeg Jets' 6-5 victory over the Chicago Blackhawks on Thursday.
Jets confirm D Byfuglien has concussion - TSN.ca
Winnipeg Jets head coach Paul Maurice confirms that defenceman Dustin Byfuglien has a concussion and will be out a minimum of seven days.