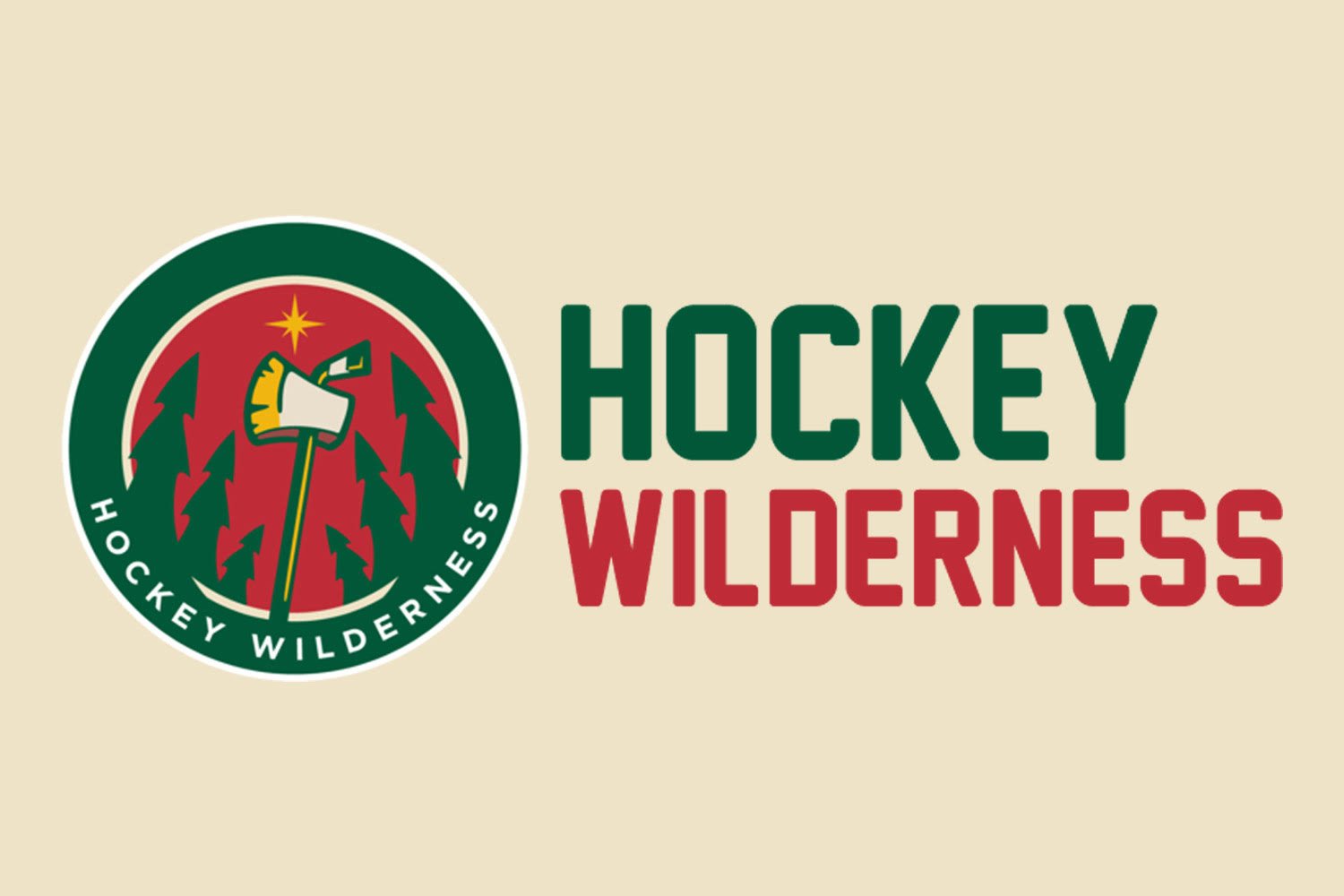 Congratulations to Jason Zucker, last night's winner of the NHL's King Clancy Memorial Award, given to the player that most exemplifies leadership on and off the ice, as well as honors humanitarian efforts in the community.
For more info, check out BehrInTheWild's piece on Zucker's award.
While the league was handing out hardware at the NHL Awards last night, the rest of the hockey world continues to watch intently to see those who move and those who stay put. Jesse Puljujarvi wants out. Roberto Luongo might hang them up. Corey Perry is moving on.
All that, and more, in today's walk.
Wild News
Wild's Jason Zucker, dealing with trade rumors, wins King Clancy Memorial Trophy - StarTribune.com
He accepted an award as a member of a Wild, but how much longer will that remain the case?
Wild's Jason Zucker receives King Clancy trophy for humanitarian work – The Athletic
"This means a whole heck of a lot to me and my family and everybody involved," Zucker said. "It puts hockey in a really small category."
Wild's Jason Zucker wins King Clancy Memorial Trophy – Twin Cities
Jason Zucker has never cared about the accolades when it comes to his community service work. He does it simply because he feels like it's the right thing to do.
A goalie at No. 12? Why Spencer Knight might be a fit for the Wild's first pick – The Athletic
The Wild need a Goalie of the Future. There are many risks in looking for that in the first round. But it might make sense come Friday.
Hockey Hardware
NHL Awards: Who won and how? A look at the winners, losers, oddities and voting totals - TheHockeyNews
The NHL handed out its end-of-year hardware Wednesday night. Who won? Who got robbed? And what was the voting breakdown?
Flames' Mark Giordano wins the Norris Trophy
Veteran Calgary Flames defenseman Mark Giordano claimed his first Norris Trophy at the NHL Awards on Wednesday night in Las Vegas, receiving the honour over perennial challengers Victor Hedman and Brent Burns of the Tampa Bay Lightning and San Jose Sharks, respectively.
Lightning's Nikita Kucherov wins the Hart Trophy
For his brilliant offensive season, Tampa Bay Lightning dynamo Nikita Kucherov has been named the Hart Trophy winner and the NHL's most valuable player.
Lightnings' Andrei Vasilevskiy wins the Vezina Trophy
A rock for the Lightning in their historic 128-point campaign, Vasilevskiy claimed his first Vezina Trophy at the NHL Awards ceremony in Las Vegas on Wednesday night, beating out Ben Bishop of the Dallas Stars and the New York Islanders' Robin Lehner.
NHL Draft
Pronman's Mock Draft 2.0: How have trades impacted the 2019 NHL Draft? – The Athletic
With just two days until the NHL Draft, Corey Pronman tells you what to expect in the first round.
NHL Draft heading to Montreal in 2020
The NHL Draft is staying in Canada.
Trading Places
By the numbers: Evaluating the stacked crop of restricted free agents and what they're worth – The Athletic
This summer features what is likely an unprecedented amount of on-ice value deserving of huge financial commitment.
The Ducks close one chapter and open another with buy out of Corey Perry - TheHockeyNews
After nearly 1,000 games in Anaheim, Corey Perry has been bought out by the Ducks. It's not the way either side wanted this to end, but it had to happen for the franchise to start the rebuilding process.
Rumor Roundup: The latest on the Jets, Bruins, Maple Leafs, Canadiens ahead of draft weekend - TheHockeyNews
The off-season has already seen major re-signings and a few pre-draft trades, but action is set to pick up leading into draft weekend. Here's the latest on several players who might be on the move.
Roberto Luongo to inform Florida Panthers of intentions for next season - TSN.ca
TSN Senior Hockey Reporter Frank Seravalli is reporting that the Florida Panthers are expecting to hear goaltender Roberto Luongo's intentions for next season in the coming days.
Jesse Puljujarvi tells Oilers: 'Trade me or I'll play in Europe' - Sportsnet.ca
Jesse Puljujarvi will not play another game for the Edmonton Oilers, according to his agent Markus Lehto. Now the question is, will he be traded or playing in Europe next season?