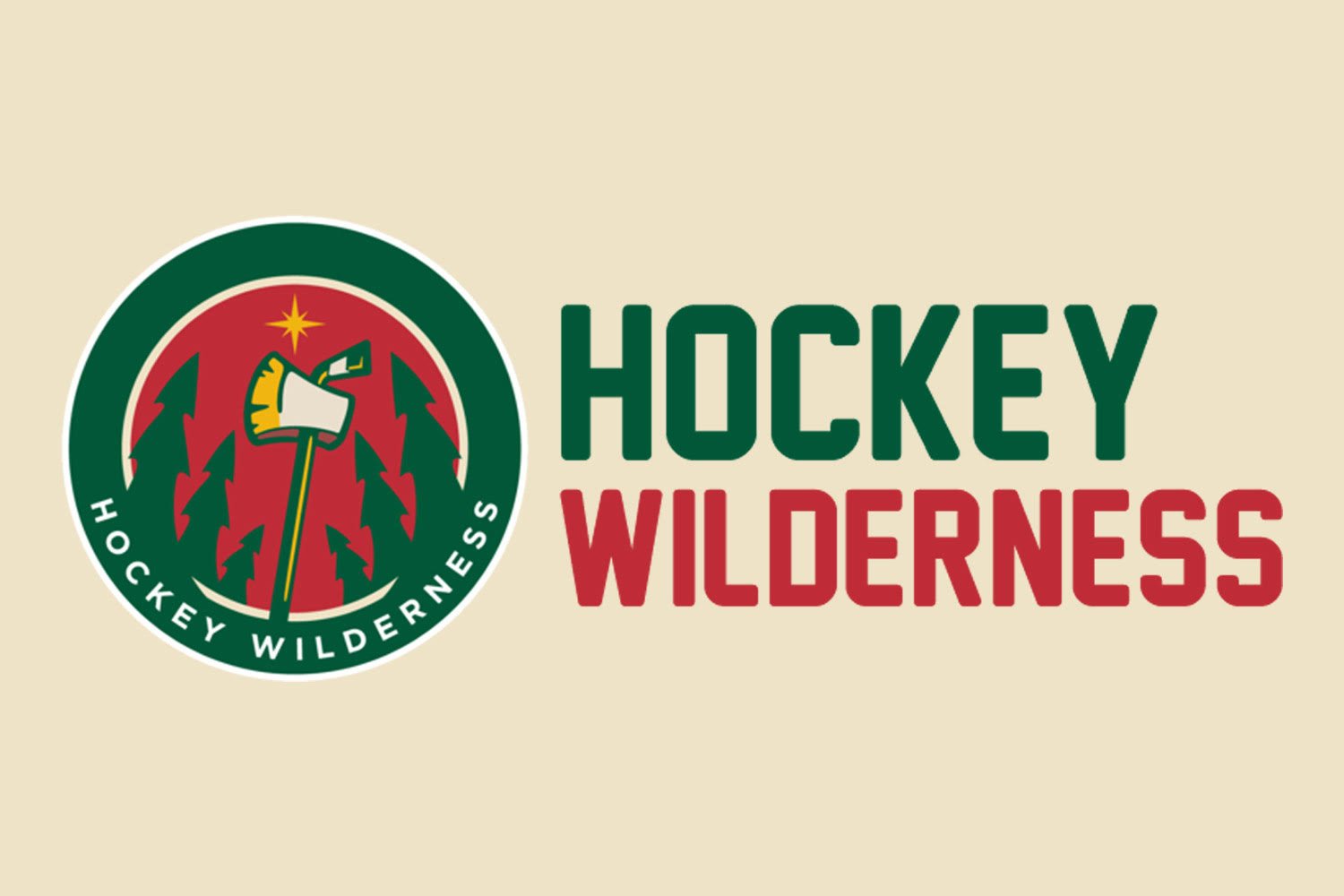 Happy Friyay Hockey Wilderness!
The Minnesota Wild defeated the Winnipeg Jets last night 3-2 and have found their way back into a wild card spot in the Western Conference. Jason Zucker potted two goals and Jared Spurgeon added three assists in Thursday night's nationally televised contest.
The 22-18-3 Minnesota Wild's next game is on Saturday against the 16-22-7 Detroit Red Wings at home in St. Paul. The Red Wings have gone 2-6-2 in their past ten games. The game will be televised on Fox Sports North Plus at 7:00 PM CST.
Friyay Fun Fact: In 1930, a goalie named Abie Goldberry caught fire during a game when a puck hit a pack of matches he was carrying in his pocket. He was badly burned before his teammates put out the fire.
Taking us through today's meaty Walk is Detroit Rock City by Kiss.
Wild News
Zucker shakes off scoring slump after sit-down with Wild coach Boudreau – The Athletic
Jason Zucker, who entered Thursday's match with one goal in his previous 14 games, snapped a seven-game goal drought with two goals against the Jets.
Zucker off the schneid following two-goal night in win over Jets
Few in the Wild dressing room are more self-critical of their own play than forward Jason Zucker.
Wild returns home to upend Jets - StarTribune.com
Sarah McLellan recaps the 3-2 win over the Jets in her Wild wrap-up.
Zucker's resurgence helps Wild to another win over Winnipeg - StarTribune.com
Slumping Wild forward Jason Zucker resurfaced Thursday to ensure the team didn't sag in its return home. Zucker scored twice in the 3-2 home victory.
After Iowa stint, Wild's Ek is back, eager to contribute - StarTribune.com
As a 21-year-old who surpassed the 100-game plateau earlier this season, Joel Eriksson Ek believes he's still very much in the process of evolving — even now that he's returned to the Wild.
Will the old Jason Zucker return? A look at the stats on the Wild winger's slump – The Athletic
After a breakout season in 2017-18, the Wild's speedy winger hasn't been the same so far this season.
On Frozen Pond
BOURAMMAN IS NO STRANGER TO ADVERSITY ON THE ICE | Iowa Wild
No one, including Iowa Wild Head Coach Tim Army, can blame Wild defenseman Gustav Bouramman for feeling a bit frustrated about the amount of ice time he's been getting this season.
Q&A With ... Minnesota State, Team USA Coach Mike Hastings : College Hockey News
The 2019 World Junior Championship finished in Vancouver with the United States falling in the gold medal game, 3-2, to Finland. While it wasn't a storybook ending for the Americans, it did mark...
Meet Mr. Freeze: Brandon Radeke is the icemaker for the NHL's Pittsburgh Penguins -- and Bemidji's Hockey Day Minnesota | Grand Forks Herald
BEMIDJI, Minn. -- Olympians and Stanley Cup winners have skated on Brandon Radeke's ice. Next week in Bemidji, hockey players of all ages are joining the club.
Off the Trail
Insider Trading: Bobrovsky's fate in his own hands - TSN.ca
VIDEO: TSN Hockey Insider Pierre LeBrun and Bob McKenzie joined host James Duthie to discuss the latest with the Sergei Bobrovsky situation, what happened with the Colorado Avalanche and how things are looking for the World Cup of Hockey in 2020.
VIDEO: Ovechkin's solid hit on Chara | NHL.com
MUST WATCH: Alex Ovechkin delivers a strong check that sends Zdeno Chara into the Capitals' bench in the 1st period
NHL All-Star Game promised to Seattle
The NHL has promised Seattle an All-Star Game within seven years of the expansion team's inaugural season of 2021-22, NHL Commissioner Gary Bettman said at a press conference at the Space Needle on Wednesday.
NHL Rumors: Sergei Bobrovsky, Wayne Simmonds, Auston Matthews
With a second look at NHL rumors, we discuss updates on Sergei Bobrovsky, Wayne Simmonds and an Auston Matthews offer sheet coming out of Arizona.
San Jose Sharks' Erik Karlsson Enters the Hart Trophy Conversation
A major turnaround in Erik Karlsson's season has helped the San Jose Sharks become one of the hottest teams in the NHL. It is the stuff of MVPs.
Down Goes Brown: Are Islander fans right in thinking their team's not getting enough credit? – The Athletic
Islander fans don't seem to be a friendly bunch these days. As they see it, their team isn't getting enough attention from the rest of the hockey world. Are they right or are they overreacting?
LeBrun: The pros and cons of teams putting their No. 1 goalie on a pitch count – The Athletic
Is there a magic number starting goalies should be kept under as far as games started in a season in order to maximize their performance?
Defensive responsibility leads to offensive reward for Canucks' captain-in-waiting Horvat - TheHockeyNews
Already a stellar two-way pivot, Bo Horvat has committed himself even more to the defensive side of the game, and his extra effort has led to additional opportunities to stuff the scoresheet.
Who should be the final four additions to the all-star rosters? - TheHockeyNews
The NHL all-star rosters are nearly complete, but fans have been voting to select the final member of each divisional squad.
Oilers should choose to stand pat come deadline despite shot at wild-card spot - TheHockeyNews
Edmonton is only a handful of points outside of a post-season spot and aching to get back to the post-season, but wheeling and dealing at the deadline won't set the Oilers on the right long-term path.
Is this Mark Giordano's year to win the Norris Trophy? - TheHockeyNews
The competition from a pair of San Jose Sharks is stiff, but the Calgary captain doesn't have the award yet and the Norris tends to get spread around over the years. With his window closing, the Flames star may be in line for his "turn."
Agent: Linking CBA talks to World Cup deadline a 'travesty' - TSN.ca
The clock is ticking on a World Cup of Hockey in 2020. The stipulation is simple: No labour peace, no World Cup. Neither the NHL nor the NHL Players' Association wants a repeat of 2004, to hold a World Cup amid an impending work stoppage.
Jackets scratch Bobrovsky over 'an incident' - TSN.ca
Sergei Bobrovsky will not be with the Columbus Blue Jackets when they take on the Nashville Predators over an unspecified incident, the team announced on Thursday morning.
Leafs' Tavares building case for best ever season by free-agent signing - Sportsnet.ca
John Tavares is already one of the top goal-scorers of his generation. A half-season into his tenure with the Maple Leafs, he's working on one of the best seasons ever by a free-agent signing in the NHL.
NHL's Top 12 UFAs of 2019: Latest rumours, reports - Sportsnet.ca
We rank the top NHL 12 players set to test unrestricted free agency this summer and gather the freshest rumours and reports surrounding potential trades and extensions.
Analyzing Carey Price's save percentage: Can he become elite again? - Sportsnet.ca
Carey Price's save percentage has been exactly at the league average mark this season, but when you account for shot quality against does it look any better? Andrew Berkshire takes a deep dive into Price's numbers to explore if he can return to elite-level status again.