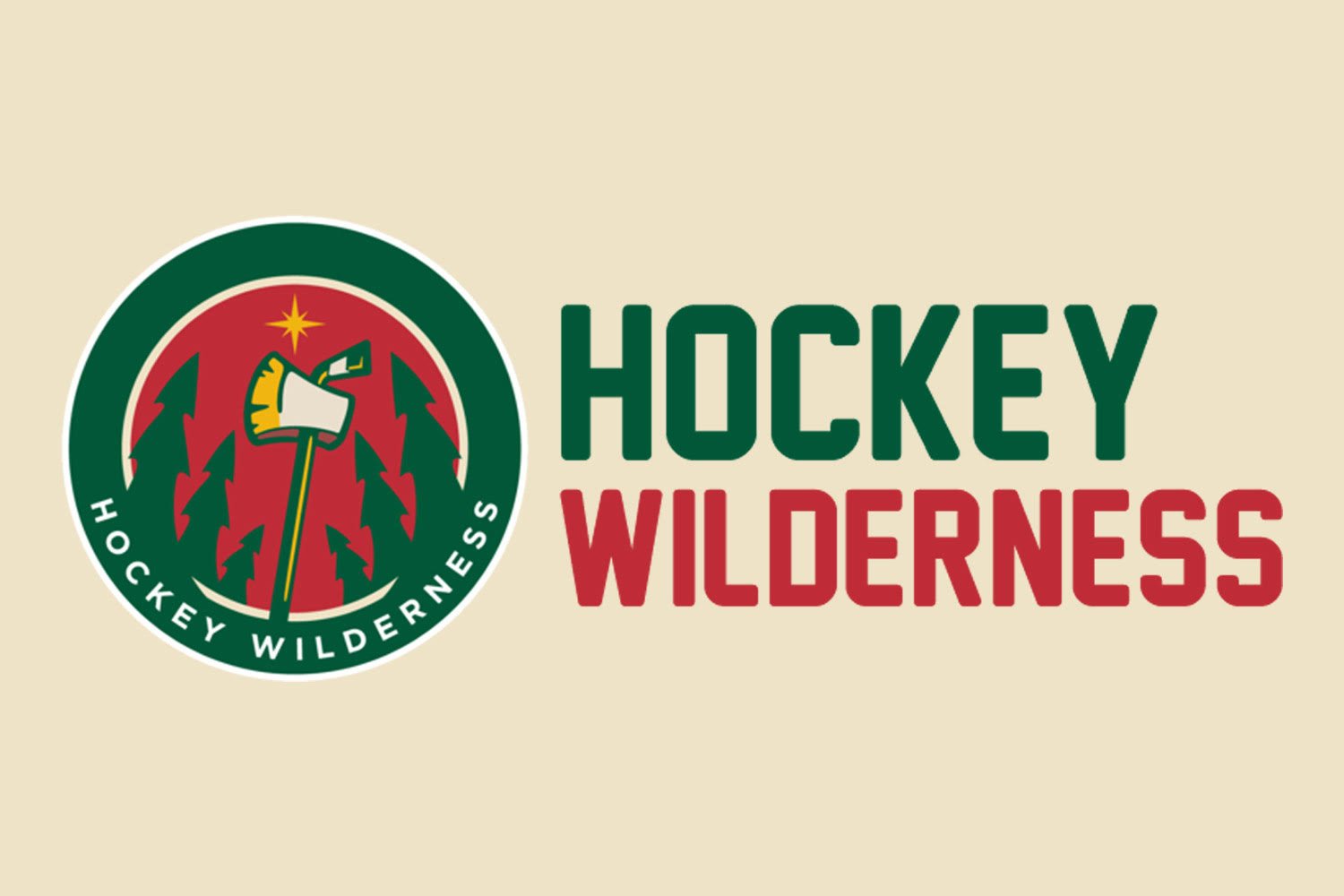 May.
It's finally here. April showers have given way to May flowers and (hopefully) an extended Calder Cup playoff run for the Iowa Wild, who start their first-ever second round series, a best-of-seven affair with the Chicago Wolves. The Wild and Wolves split the season series 4-4, with many of the games being decided by a single goal.
Puck drop for tonight's game one is at 7 p.m.
Today's walk covers the Iowa Wild, the continuing Stanley Cup playoffs, some NHL draft speculation, and a look at the idea that Wild fans are pulling for former Wild players, because #ONEOFUS. What say you? Are you hoping for a Carolina/Boston Eastern Conference Final pitting El Nino and Chahlie?
Let's walk.
Wild News
Fans supporting traded Wild players -- especially Nino Niederreiter - StarTribune.com
Three key Wild players were traded leading up to this year's deadline, and all three ended up in the playoffs. Have you been rooting for or against them?
Tending the Fields
The leader in Cal O'Reilly: How the Iowa Wild star became the glue of a franchise – The Athletic
From a unique upbringing, Cal O'Reilly learned qualities that have turned him into a leader — and prolific scorer — in the AHL.
AHL Central News: Iowa Wild Avoid Collapse to Advance
The Iowa Wild were on the verge of blowing a 2-0 series lead before coming together to win Game 5 on the road to move on to the second round.
IOWA WILD ANNOUNCES CENTRAL DIVISION FINALS SCHEDULE | Iowa Wild
Iowa Wild, in conjunction with the American Hockey League and the Chicago Wolves, announced tonight the team's postseason schedule for the second round of the Calder Cup Playoffs.
LEIPOLD SEES STRONG FUTURE FOR IOWA WILD | Iowa Wild
Minnesota Wild owner Craig Leipold visited Des Moines this week to watch some playoff hockey and to gather his top staff for the group's annual meeting.
WILD OVERCOMES ADVERSITY IN 2-1 WIN; CHICAGO UP NEXT | Iowa Wild
When Louie Belpedio's shot from just inside the blue line wound up miraculously behind Milwaukee Admiral goalie Troy Grosenick, the scoreboard showed the Iowa Wild leading 2-1 with 10:34 left in the game.
Rare playoff run could set (Iowa) Wild up for future success – Twin Cities
Uncharted territory for (Iowa) Wild could lead to more success down the road
#BecauseItsTheCup
Bobrovsky, Blue Jackets beat Bruins to take 2-1 series lead - StarTribune.com
Sergei Bobrovsky kept up his impressive postseason play, making 36 saves as the Columbus Blue Jackets beat the Boston Bruins 2-1 on Tuesday night to take a 2-1 lead in their Eastern Conference semifinal series.
Bourne: Weird-ass playoffs further proof NHL needs to market stars and teams better – The Athletic
Teams outside the biggest markets need to be in more Winter Classics and outdoor games and need to play in more nationally televised game.
Big-time performers: five active players who turn on the jets during the playoffs - TheHockeyNews
Many of the NHL's top stars took an early trip to the golf course after the first round of the playoffs, so who are some of the top performers still standing? We took a look at five players who have impressive post-season stat lines.
Hurricanes G McElhinney might start, make history
According to NHL.com, McElhinney would be the oldest goalie to make his first Stanley Cup playoff start.
Off The Trail
Discussions underway about future for professional women's hockey: 'The foundation needs to be sustainable' – The Athletic
A recent all-players call signaled that talks are heating up about what to do in 2019-20, with some announcements expected this week.
'It just seems wrong to me': CWHL auctions off trophies as league closure date looms – The Athletic
It took Victoria Bach about a month to adjust to life as a professional women's hockey player.
Rangers Acquire Defenseman Adam Fox
New York Rangers General Manager Jeff Gorton announced that the team has acquired defenseman Adam Fox from the Carolina Hurricanes in exchange for their own second-round pick in the 2019 NHL Entry Draft and a conditional third-round pick in the 2020 NHL Entry Draft.
Bettman to address how NHL plans to reduce brain injuries
NHL Commissioner Gary Bettman will participate in a Canadian federal parliament subcommittee on concussions Wednesday, where he's expected to outline how the league plans to reduce significant brain injuries.
NHL Mock Draft 1.0
Ryan Wagman of Rotoworld takes an early look at the lottery picks in the 2019 NHL Draft.