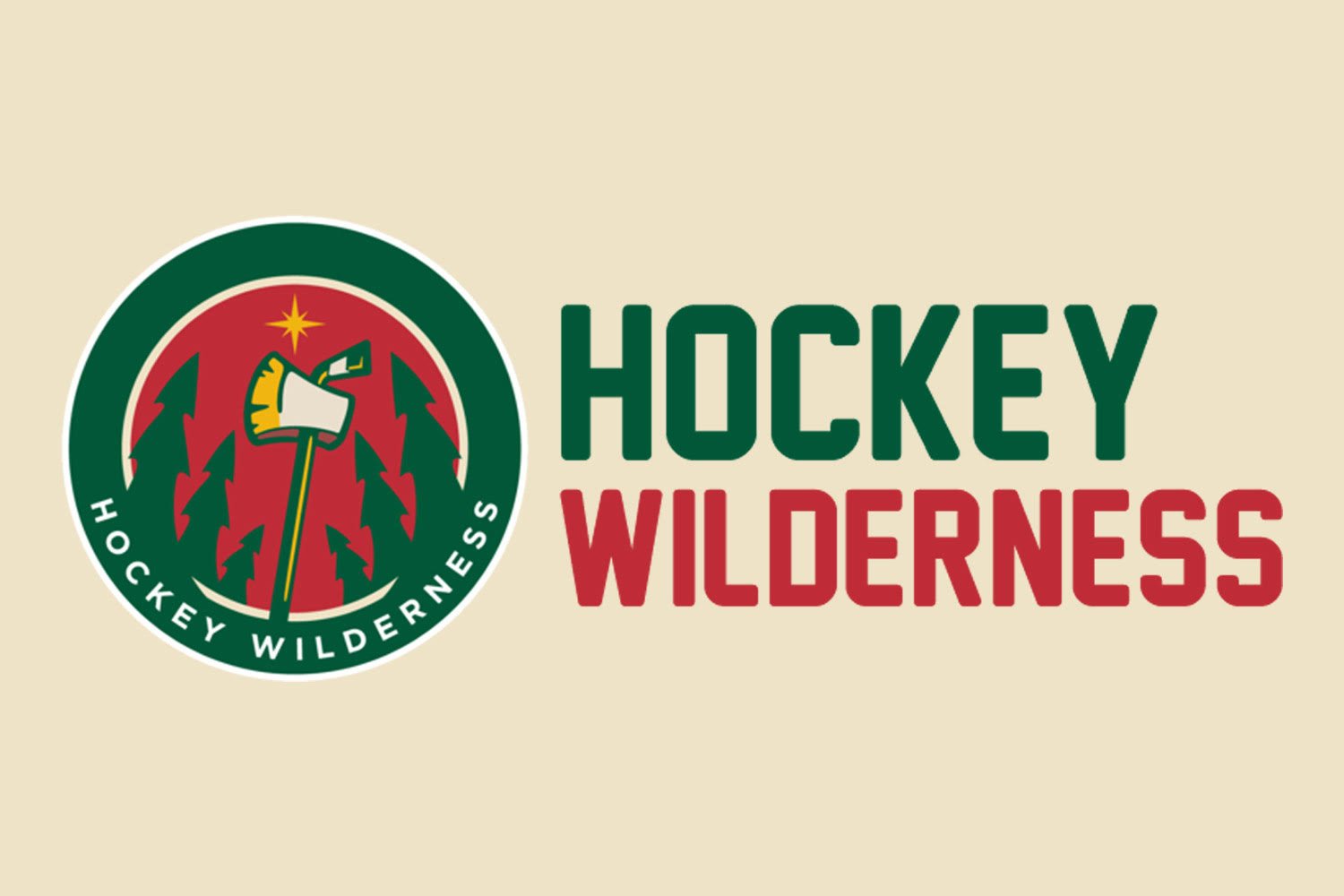 Happy Friyay Wilderness!
The Wild lost again last night on home ice —this time to the Dallas Stars— making it 0-2-0 to start their five game home stand. Their next chance to turn this ship around will be on Saturday when the Wild host the New York Rangers at 7:00 P.M. CST.
Friyay Fun Fact: There is a team of hockey-playing Roman Catholic priests called the Flying Fathers. They only play exhibition games to raise money for charities. The Flying Fathers are a group of Canadian Roman Catholic priests who regularly tour North America as a hockey team, playing exhibition games against local teams to raise money for charities. The organization was founded in 1963 by Brian McKee and Les Costello, two priests from Northern Ontario. Costello was a former professional hockey player, who played for the Toronto Maple Leafs in the 1940s before his ordination as a priest. Originally intended as a one-off event, instead the Fathers became a popular phenomenon. The Flying Fathers have played 907 games, and have raised over $4 million. Their single-game fundraising record is $240,000 at a game in Toronto.
Taking us through the Walk this morning is Have Yo Ever Seen The Rain?, by Creedence Clearwater Revival.
Wild News
Postgame Hat Trick: Stars 4, Wild 1
Wild.com's Dan Myers gives three takeaways from the Wild's 4-1 loss against the Dallas Stars on Thursday night at Xcel Energy Center.
Wild's home house of haunts continue with 4-1 loss to Dallas - StarTribune.com
The Wild, with eyes on the playoffs, lost its third consecutive game at home with Thursday night's effort.
Jason Zucker is happy to still be here and showing it — on and off the ice – The Athletic
A few weeks after he was nearly traded, the Wild forward is playing his best hockey and capping the year with another charitable campaign.
On Frozen Pond
The Glories of Minnesota Hockey Hair, from the Mullet to the "Portobella" | The New Yorker
Ben McGrath writes about John King, the man who has chronicled the hair of high-school hockey players in a series of YouTube videos.
Minnesota forward Taylor Williamson blessed just to be on the ice
Senior Taylor Williamson, more than a year after being diagnosed with a debilitating autoimmune disease, has helped the Gophers earn an at-large NCAA women's hockey tournament bid.
Notes: UND facing rare challenge in NCHC Quarterfinals - University of North Dakota Athletics
#19  North Dakota Fighting Hawks at #8/7 Denver Pioneers
'U' Heads to Notre Dame for B1G Semifinal - University of Minnesota Athletics
The University of Minnesota enters this weekend's semifinal contest on a five-game winning streak (the program's longest stretch of the season) while winning seven
DEFENSEMAN BRENNAN MENELL CONTINUES TO TURN HEADS IN SOPHOMORE SEASON | Iowa Wild
When Brennan Menell arrived at Minnesota Wild's training camp last season, few gave him a chance of getting to the American Hockey League.
Move Over, Gophers: Balance of Power Shifts in Minnesota Hockey - The New York Times
Minnesota used to be the premier program in the state, but St. Cloud, Minnesota Duluth, Bemidji State and Minnesota State have risen in prominence recently.
Off the Trail
Insider Trading: If Oilers miss playoffs, don't expect McDavid to ask out - TSN.ca
TSN Hockey Insiders Darren Dreger, Bob McKenzie and Pierre LeBrun joined host Glenn Schiiler to discuss whether or not Connor McDavid's patience is running thin in Edmonton, the prospects of Taylor Hall returning this season and the future of Jeff Blashill with the Red Wings sitting near the bottom of the league.
31 Thoughts: Oilers GM search leaving no stone unturned - Sportsnet.ca
The Edmonton Oilers have a deep list of GM candidates, but all signs point to the team taking its time with the hire. More in the 31 Thoughts.
Sharks' Evander Kane releases statement mourning loss of daughter - Sportsnet.ca
San Jose Sharks forward Evander Kane revealed some tragic news Thursday afternoon.
NHL draft prospect Kaapo Kakko sets Finnish scoring record - Sportsnet.ca
Kaapo Kakko continues to make a case to go first overall at the NHL draft over Jack Hughes. Today he set a new goal scoring record in Finland's Liiga for a U18 player.
Bishop leaves Stars game with injury, did not allow goal
Ben Bishop was injured in the second period of the Dallas Stars game against the Minnesota Wild on Thursday, ending his attempt at a fourth straight shutout.Bishop had not allowed a goal when he left 6:33 into the second period after a goal by Joel L'Esperance gave Dallas a 3-0 lead.
NHL News & Notes: Chris Kreider, Maple Leafs & More
Chris Kreider has been fined, a pair of Maple Leafs forwards missed practice and more.
LeBrun: Blackhawks' second half surge has Duncan Keith thinking about the future: 'I'd like to be part of that' – The Athletic
Keith says he feels terrific, and at 35 he has the skating ability and hockey IQ to age well.
Pronman: Who's the most divisive prospect in this year's NHL Draft? Meet Arthur Kaliyev – The Athletic
Arthur Kaliyev's draft stock changes drastically depending on who you ask. Corey Pronman breaks down what everyone loves -- and hates.
Breaking down perception vs. reality when it comes to playing 'heavy hockey' – The Athletic
Comments from a previous article spark a new light towards a deeper understanding of what heavy hockey means to the average fan.
Off Beat: Need a smack in the face to get you going? Try a smelling salt instead – The Athletic
Why do some players use smelling salts? What do they actually do? Intrepid reporter Mark Lazerus has the scoop.
'It's huge': Big-league scouts applaud NHL decision to set earlier draft lottery date - TheHockeyNews
The NHL announced that the draft lottery will take place on April 9, giving scouts a better grasp on their draft position and which prospects to watch as major competitions draw to a close.
Welcome to one of the most crowded Jack Adams Award races in NHL history - TheHockeyNews
Barry Trotz has long been considered the frontrunner for the Jack Adams Award as the NHL's top coach, but the field is deeper than ever and there's a lot to take into consideration as we enter the homestretch.
What's next for Canucks, Eriksson after he was made a healthy scratch for the first time? - TheHockeyNews
Loui Eriksson's six-year, $36-million contract has backfired on the Canucks almost from the moment pen hit paper and the 33-year-old's tenure hit a new low Wednesday when he became a healthy scratch for the first time.
One year after tragedy, the Don Mills Flyers play for their fallen goalie - TheHockeyNews
A dominant minor hockey squad from Toronto had to grow up in unimaginable ways when their teammate and two of his family members were murdered last season. This year, the Flyers continue to honor the memory of Roy Pejcinovski.