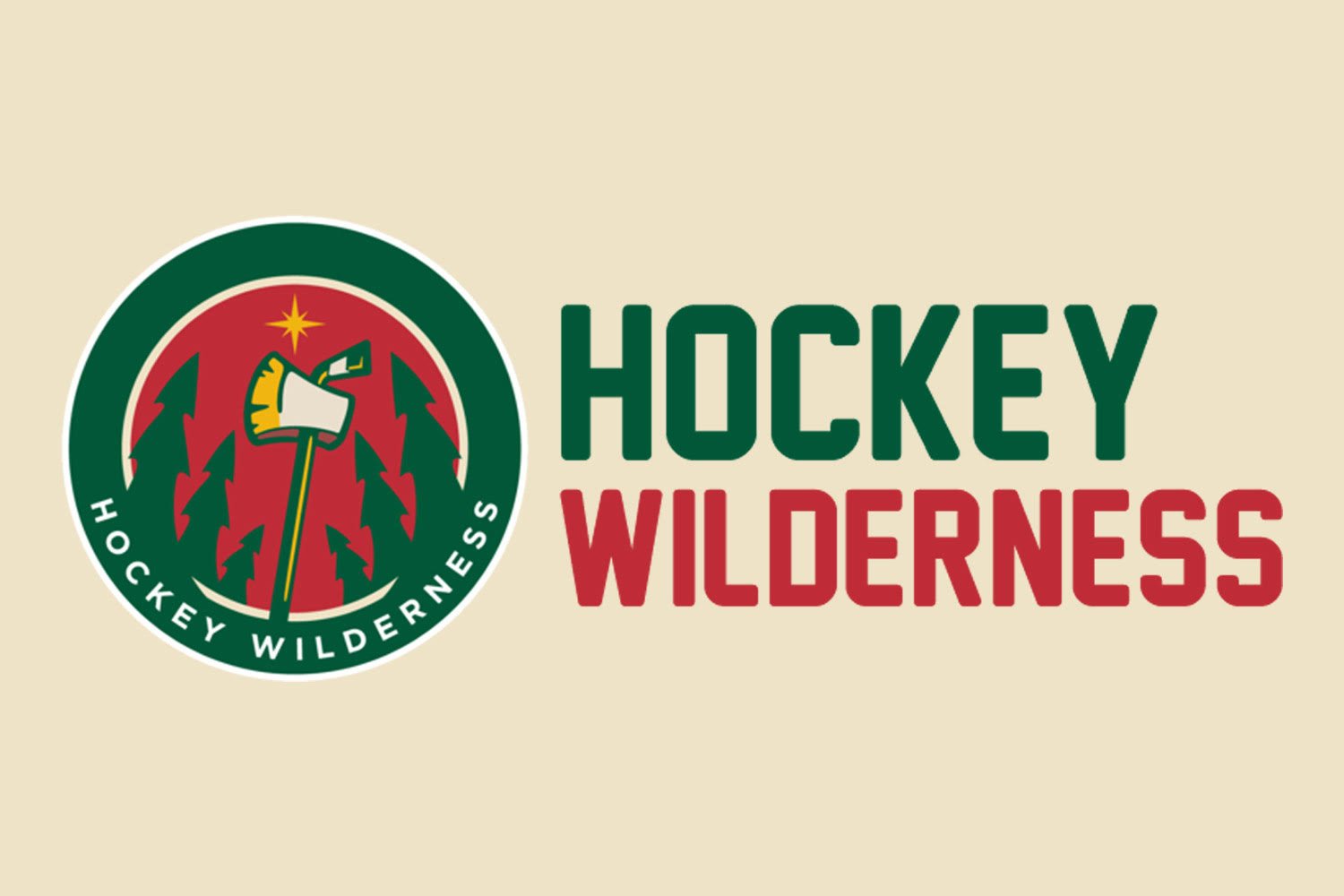 For your walking experience:
You're right, this is no time for joking... sorry. Tonight is about as must-win as it gets, less because we're eliminated if we lose (we aren't), but because right now all the momentum is in Chicago's corner, and we need to take it back. The show on which the game will be shown starts at 8:00, which means puck drop probably more like 8:20 central.
Before we get to the walk- for those of you who have been living under rocks, the Hockey Wilderness Podcast has been on for 6 episodes now. They are all fantastic, funny, and feature some great analysis and commentary on YOUR Minnesota Wild. The latest episode features discussions of beer and british accents, sad Ryan O'Relly, pizza, and of course, hockey.
And- last thing, I promise! The Hockey Wilderness Twitter should already have been followed by you, along with the Hockey Wilderness Podcast Twitter.
But really. CHECK OUT THE PODCAST.
and now, on to the walk:
Wild News
Russo's Rants: Wild Happy to be Home, Look to Rebound on Tuesday- Short entry today. We all know what's up: Wild need to win. Some great quotes from the team, though.
Souhan: If Wild Scorers aren't Scoring, that's a Problem- Here's something new: Souhan is bashing the team. His points are valid, but not new information: points win games. Thanks, Nostradomus.
Michael Russo: Wild Want to make things Difficult on Crawford- We need to shoot better.
Michael Rand: Let's stop piling on Bryz- Not scoring renders goaltending issues irrelevant.
Michael Russo: Wild drop 2nd to Chicago, Come Home in 2-game Hole- Game recap. Might put you in a bad mood.
Michael Russo: Home is where the Hope is- For what it's worth: Heater believes we can win. Leave it to Russo to say that we're stinking but still make me feel good. #HockeyManCrush
Pioneer Press: Wild Feeling Confident Despite 2-game Hole- Really nice article, and a different take from the norm.
Pioneer Press: Time for Harding to Play- Seems like a terrible idea to me, really, but there you are.
Tom Powers: Wild fall as Goal Scores Still MIA- All the negativity of Souhan, none of the heartburn.
On the Pitch
Enemy News
Chicago Tribune: Shaw will miss Game 3- The Hawks will be without Shaw tonight
Second City Hockey: Crawford Haters, Veer Left!- On some level, it's comforting to know we aren't the only fan base that inexplicably hates its goalie.
Chicago Tribune: Hawks not Comfortable with 2-Game Lead- This makes sense, as they were down 2-0 in round 1.
NHL.com: Patrick Sharp Interview- Really interesting read. Unfortunately, this makes it hard to dislike the guy.
Off the Trail
The Score: Hurricanes Fire Coach Kirk Muller- Sorry to see anyone lose their job.
The Score: Crosby's Drought is Less Important than Rangers' Play- At least we're not the only ones with this problem.
Puck Daddy: NHL15 Cover Vote Announced- Go Vote for who is on the cover of NHL 15. If it's anyone from a state in which marijuana is legal, I'm not buying it.
Grantland.com: Can Joe Thornton Shake "Not a Winner" Label?- Peyton Manning-itis, the NHL Strain
NHL.com: Crosby Scores, Penguins Lead Series 2-1
NHL.com: Gaborik Scores, Kings win 6th Game in a Row, Lead Series 2-0
CHECK OUT THIS VIDEO- There's some bleeped language, but it is hysterical!