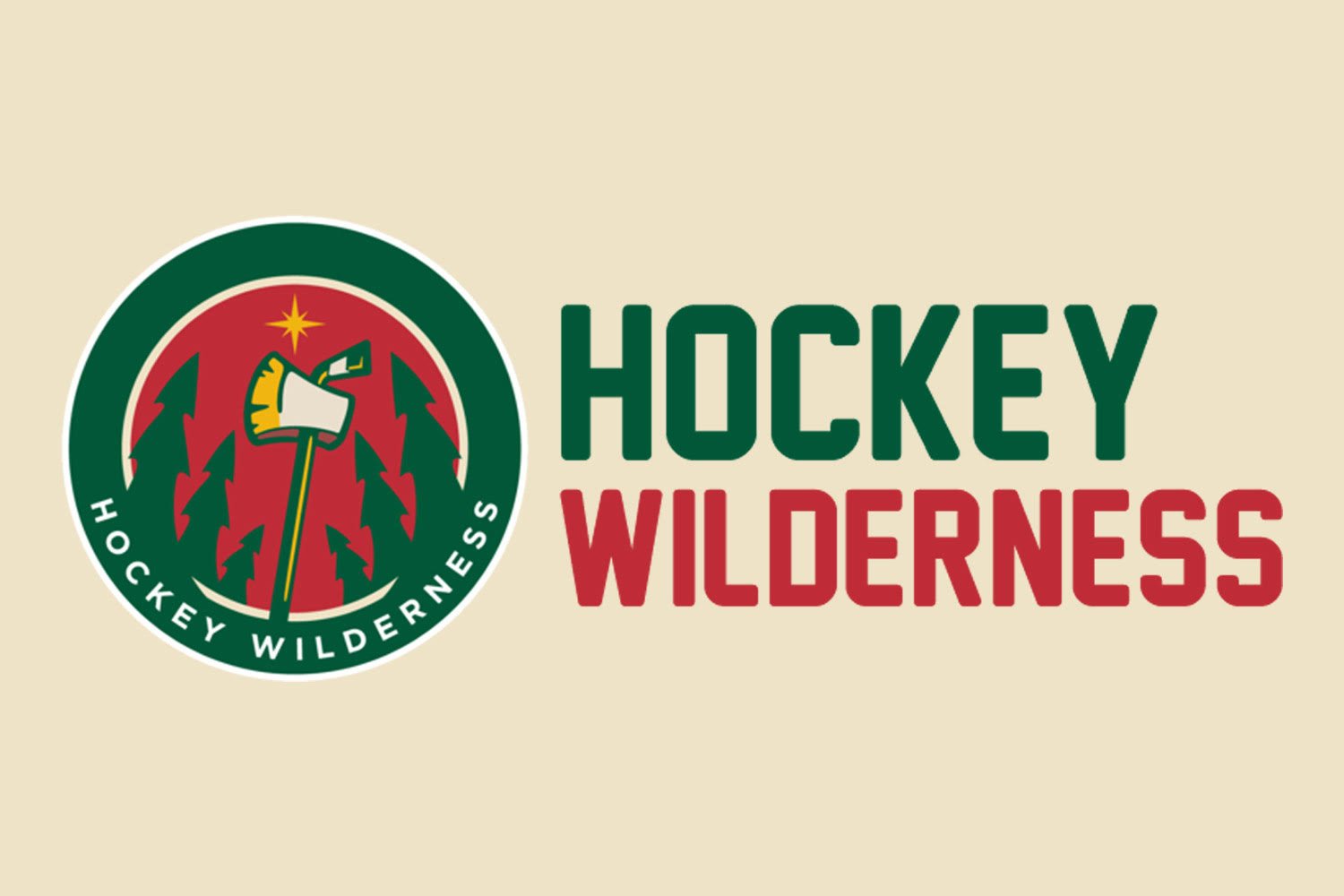 Good morning everybody! It's here, it's here, it's finally here. The beginning of the regular season. In what is becoming a bit of a tradition for the NHL schedule makers, the Minnesota Wild and the Colorado Avalanche will begin their season facing off against each other. It's generally worked out well for the Wild, so no complaints here. Hopefully the Wild can keep that trend alive tonight at the Pepsi Center in Denver.
Unrelated to the Wild, but worth looking at as well is the story on Washington Capitals forward Tom Wilson. I was living in DC when Wilson first joined the Capitals. There was a lot of excitement around him. Many thought he would be a Jamie Benn/Corey Perry type of player, using size and grit to complement skill in a fairly complete package. The skill frequently didn't come through in his early seasons, although there were flashes. Instead, Wilson became best known as a great example of the new breed of enforcer in the NHL: willing to drop gloves in an instant, play with an edge, and enough skill to justify stepping foot onto the ice. Wilson seemed to embrace the role, fighting frequently and visiting the penalty box for aggressive, physical play. The problem was that his gritty, physical play often straddled the line of safe and acceptable. Occasionally, it crossed the line. Suspensions followed, of course, but Wilson's playing style remained largely the same. It seemed like he was content to continue to play that way as it meant he got noticed and had a role on the team.
That all culminated in the Wilson's recently announced 20 game suspension. He's missing a quarter of the season as a (recent) repeat offender for checking a player to the head. Late last season it was Zach Aston-Reese. This time it was Oskar Sundqvist. Any (positive) impact Wilson was hoping to make this season has just been undercut by 25%. Not a good way to highlight your value to your team, one that is riding high on a Stanley Cup win and is likely near the top of every free agent's wish list.
The Wild are often criticized for not having enough grit. Eric Staal's mugging in the playoffs is the most recent incident cited in the need for a tough, Tom Wilson-like player on the team. While I agree that some kind of reaction in that case was merited, I'm glad the Wild don't suffer from a player like Wilson on the roster.
Anyway, check out the hockey news to pass the time before the puck drop tonight and stick around the Hockey Wilderness for the Game Thread too.
Wild News
Healthy Zach Parise: "I know I need to perform'."
The MN Wild stumbled out of the gate last season without star forward Zach Parise. After surgery to repair a herniated disc, Parise is ready to start the 2018-19 season feeling better than he has in years. "I know what's expected of me with the whole contract and everything," he said.
Wild coach Bruce Boudreau plays no-respect card
NHL.com, cbssports.com, SI.com … you name it. None of their experts give Minnesota a chance at a Stanley Cup. With Thursday night's opener at Colorado on deck, Coach Bruce Boudreau went ahead and used his no-respect card.
Greenway gives Wild a massive man in the middle - StarTribune.com
During his junior season at Boston University, Jordan Greenway discovered how advantageous it was to be a 6-6, 226-pound center in the faceoff circle.
Health and a fast start: Five key questions about the Wild - StarTribune.com
What to watch for as the Wild gets its 2018-19 season underway Thursday night.
On Frozen Pond
College hockey: Minnesota Duluth hopes to be first team to repeat as NCAA champion in 13 years | NCAA.com
Minnesota Duluth men's hockey team has 19 of the 26 players from the 2017-18 national championship squad will be back for another season as Bulldogs. They're trying to become the first team to win back-to-back titles since Denver in 2004, '05.
Off the Trail
Bettman has Seattle expansion target in mind after executive committee approval
One hurdle down, one more to go.
On Tuesday, the eve of the 2018-19 NHL campaign, officials from the NHL and the Board of Governors executive committee met with members of the group supporting Seattle's bid for an NHL team, including prospective owner David Bonderman and Seattle mayor Jenny Durkan, and followin ...
The Sabres picked the perfect time to name Jack Eichel captain
It became official on Wednesday, even if it was always just a matter of time: Jack Eichel is the captain of the Buffalo Sabres.
Eichel's captaincy was, of course, high on the list of foregone conclusions. It's been known for years now that the vacant captaincy, last held by Brian Gionta during the 2016-17 season ...
Suspended 20 games, Tom Wilson is the new Raffi Torres
Wow. We expected a lengthy suspension for Tom Wilson. But 20 games really blew the doors off.
It was clear Wilson wouldn't be playing for the defending Stanley Cup champion Washington Capitals for a while when he caught the St. Louis Blues' Oskar Sundqvist with an illegal check to the head in a Sept. 30 pre-seas ...
NWHL
NWHL: 2018-19 Season Preview
This NWHL season preview fills you in on what you need to know about each of the league's five teams as they battle for the 2019 Isobel Cup.