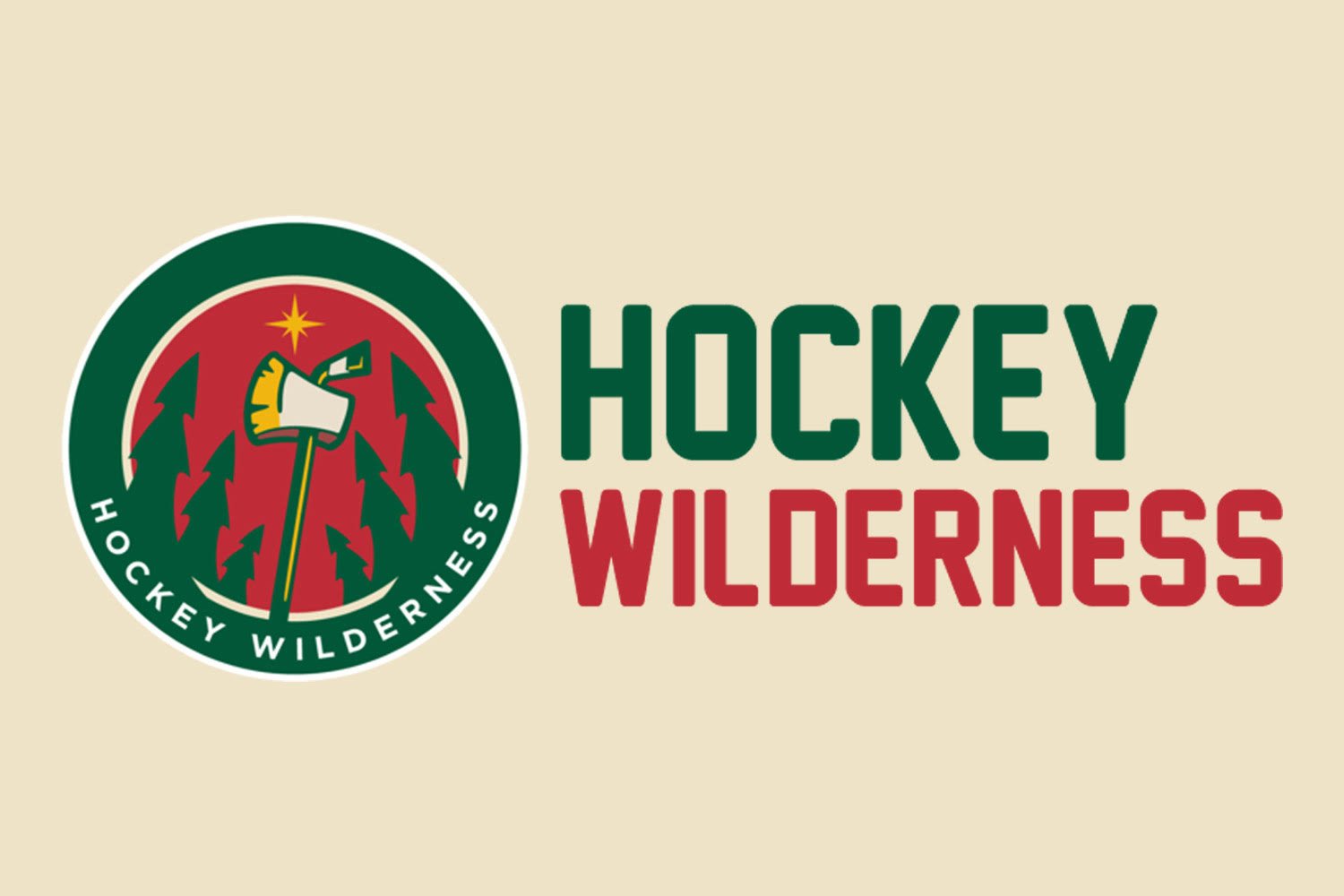 Hello, Wilderness!
The day that the State of Hockey loves, Hockey Day Minnesota, is now here!
This tradition that all Minnesotans have known and loved has been going strong since 2007. 2014 marks the 8th year of the celebration.
Today is a day I would like to call hockey heaven for me and all of those living in and around the State of Hockey.
As all you should know, it includes at least 2 high school games, a college game, and a Minnesota Wild game.
Tonight, your Minnesota Wild take on what many Minnesotans have called the former North Stars, now known as the Dallas Stars. This game marks the first of 2 against them this month, as there is a home-and-home since the Wild will play them again this coming Tuesday, but in Dallas.
Until then, enjoy a great day and night of hockey, Wilderness!
We begin this day with our daily walk.
Wild News
Minnesota Wild vs. Dallas Stars - SportsChatPlace - Here's a good preview for tonight's matchup.
Speedy Wild winger hopes to stay away from 'Zucker Expressway' | Star Tribune - Wild fans have dubbed the 235-mile stretch between Des Moines and Minneapolis the "Zucker Expressway"...
GameDay: Dallas Stars at Minnesota Wild Preview - Star-Telegram.com - Here's another preview for you. Enjoy!
Kuemper to Start Fourth Straight for Minnesota Wild on HDM - Gone Puck Wild - In Kuemper we trust!
Tending the Fields
Special teams lift Iowa to 6-1 victory | The Des Moines Register - Way to go, baby Wild! You successfully scared those Monsters of Lake Erie away! (see what I did there?)
Laxidasical Meanderings
CC'ing double: Swarm & Wings set for home-and-home matinee series | National Lacrosse League - The Swarm are still winless so far during this young season. If you're a Swarm fan, get ready to change that. The Swarm's home-opener is tomorrow, so be sure to get out to it if you can. Let's get the Hive swarming!
Behind Enemy Lines
For all the latest news and notes from the Stars' side of things, be sure to check out our friends over at Defending Big D.
Off the Trail
It's tough to be fan of Jets, Oilers, Flames - Canoe.ca - Ain't that the truth...
NHL's continued commitment to equality, progress is promising - Sporting News - Really? Explain that last lockout then...
In collision of West powers, Blackhawks flatten Ducks - Sporting News - Looks like the Hawks were flying high as they always are and the Ducks couldn't fight back with their quack attack.
Atkinson's 2 goals lift CBJ past Caps, 5-1 - Philly.com - Wow. A huge chunk of fans (myself included), thought the Caps would take this one. Apparently we were wrong.
<!-- ######## START NEXTCLICKS SNIPPET ######## -->
<link rel="stylesheet" href="http://cdn3.sbnation.com/assets/3604021/nextclicks.css" />
<div class="next-clicks-main-container">
<div><img class="next-clicks-logo" src="http://cdn0.sbnation.com/uploads/blog/sbnu_logo_minimal/131/large_hockeywilderness.com.minimal.png" /></div>
<div class="next-clicks-header" style="background-color:#005838;color:#bf2c37"> <div class="next-clicks-header-container"><b>More from Hockey Wilderness</b>
<div data-share="false" data-show-faces="false" data-action="like" data-layout="button_count" data-href="http://www.facebook.com/hockeywilderness" class="fb-like"></div>
</div></div>
<div class="next-clicks-twitter"><a href="https://twitter.com/hockeywildernes" class="twitter-follow-button" data-show-count="false" data-size="small">Follow @hockeywildernes</a> <a href="https://twitter.com/SBNationNHL" class="twitter-follow-button" data-show-count="false" data-size="small">Follow @SBNationNHL</a></div>
<ul class="next-clicks-ulist" style="color:#005838">
<li><a href="http://www.hockeywilderness.com/2014/1/17/5318118/wilderness-walk-striking-oil-edition?utm_source=hockeywilderness&utm_medium=nextclicks&utm_campaign=blogs">Wilderness Walk: Striking Oil Edition</a></li>
<li><a href="http://www.hockeywilderness.com/game-threads/2014/1/16/5316366/minnesota-wild-vs-edmonton-oilers-gameday-coverage?utm_source=hockeywilderness&utm_medium=nextclicks&utm_campaign=blogs">Minnesota Wild vs Edmonton Oilers: Gameday Coverage</a></li>
<li><a href="http://www.hockeywilderness.com/2014/1/16/5316284/iowa-wilds-week-report?utm_source=hockeywilderness&utm_medium=nextclicks&utm_campaign=blogs">Iowa Wild's week report</a></li>
<li><a href="http://www.hockeywilderness.com/2014/1/16/5315154/game-preview-wild-vs-oilers-q-a-with-ryan-batty-from-the-copper-blue?utm_source=hockeywilderness&utm_medium=nextclicks&utm_campaign=blogs">[Game Preview] Wild vs Oilers: Q&A With Ryan Batty From 'The Copper & Blue'</a></li>
<li><a href="http://www.hockeywilderness.com/2014/1/16/5315710/vetters-mask-idea-vetoed-deemed-propaganda-by-ioc?utm_source=hockeywilderness&utm_medium=nextclicks&utm_campaign=blogs">Vetter's Mask Idea Vetoed, Deemed "Propaganda" By IOC</a></li>
</ul></div>
<!-- ######## END NEXTCLICKS SNIPPET ######## -->