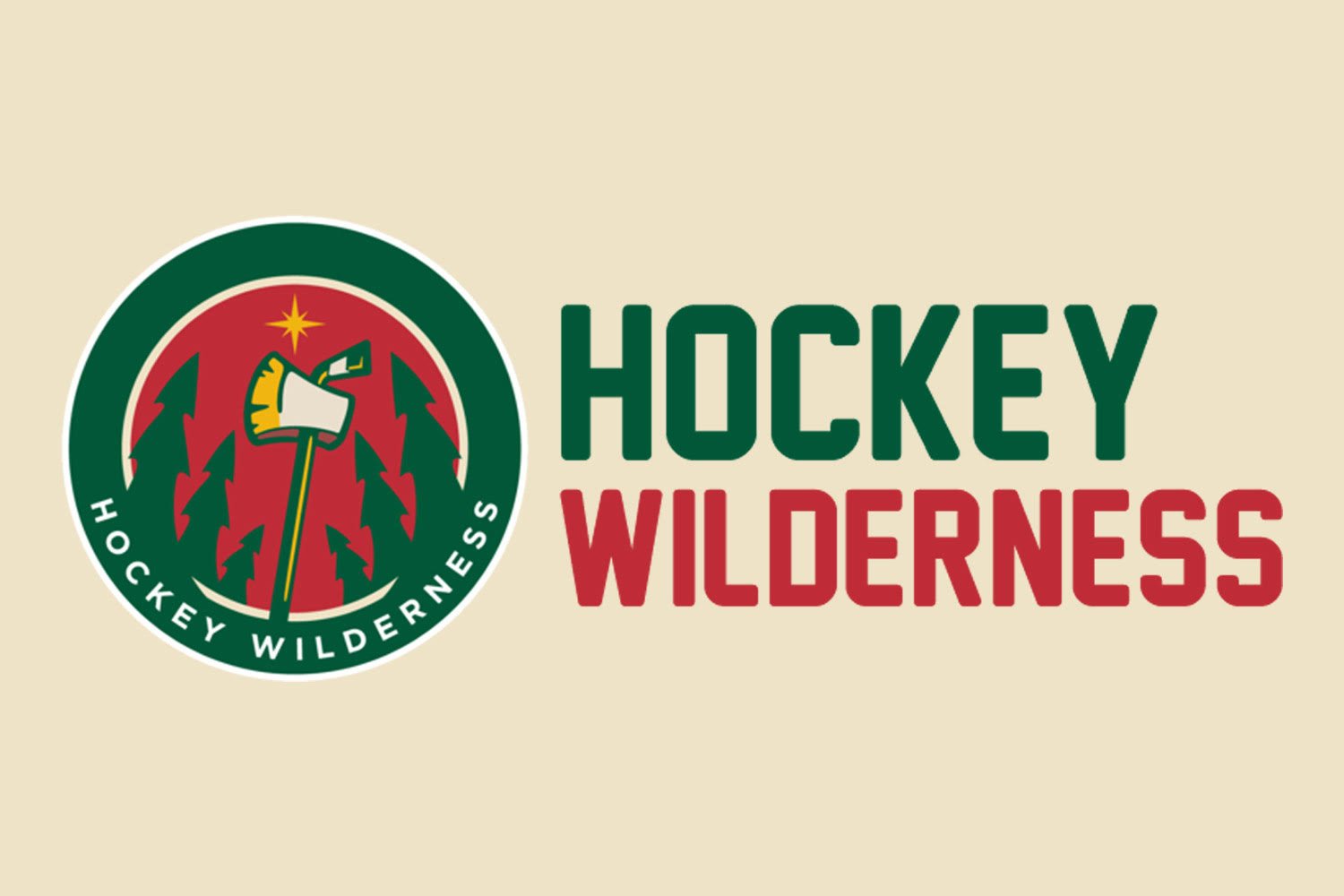 Happy Friyay Wilderness!
Thursday, was a rather slow day in the NHL, as we are slowly getting into the dog days of summer. There were not many updates on the remaining UFAs and RFAs, as the headlines were carried by Ron Francis and Alex Ovechkin.
Ron Francis was named the first General Manager of the Seattle Kraken (not actually the name, just a personal favorite) yesterday. Seattle has given Francis a second Krak (get it?) at being an NHL GM, after spending four years at the helm in Carolina before the Hurricanes and Francis parted ways in 2018. The job won't come all that easy, as Francis will have big expectations after what George McPhee and Vegas did a few years ago.
Next month, Alex Ovechkin will be traveling to Beijing as an NHL ambassador. The Washington Capitals captain will attend youth hockey clinics and business development meetings as part of the league's effort to grow the sport in China.
Friyay Fun Facts: During the 2000-2001 hockey season, 16-year-old Patrice Bergeron was cut from his AAA hockey club, Sainte-Foy Gouverneurs. Three years later, he made his NHL debut for the Boston Bruins.
There have been 12 players in Minnesota Wild history to wear the jersey number 19. Forward Jeff Nielsen was the first member of the Wild to wear the number in 2001, followed by; David Cullen (2002), Stephane Veilleux (2003-2015), Dominic Moore (2008), Andy Hilbert (2010), Patrick O'Sullivan (2011), Jeff Taffe (2012), Brett Bulmer (2012), Jarret Stoll (2016), Martin Hanzal (Uhhh, 2017), Cal O'Reilly (2018), and finally, Luke Kunin, who has worn the number since 2018.   
Taking us through the Walk today is Chlorine by Twenty One Pilots.
Wild News
Why the Wild are better off being terrible next season – ProHockeyTalk
The case for short-term pain, long-term gains for the Minnesota Wild.
Dewar about more than just gaudy stats
Connor Dewar doesn't pay much attention to statistics, even ones that were as impressive as his were with the Everett Silvertips in the Western Hockey League last season.
After reshuffling, did Wild gain in talent or flexibility? - StarTribune.com
When Wild general manager Paul Fenton embarked on a roster shakeup in the middle of last season, the intent seemed clear on two fronts: 1) See if an injection of new blood would create a better dynamic down the stretch that might propel the team into the playoffs and spark a run; 2) Add a combination of youth and payroll flexibility to pave the way for a bigger shift in direction during the offseason.
The Case of the Missing Third Line Center for the Minnesota Wild
The Minnesota Wild have a vacant spot for a third line center on the roster. Are there players still available in free agency that can fill it?
On Frozen Pond
Minnesota Hockey announces age classification change | Detroit Lakes Online
Minnesota Hockey announced a modification to its age classifications on July 18. The change will move the starting date of each classification from July 1 to June 1 (ex: June 1, 2009 - May 31, 2011), starting in the 2020-2021 season.
Duo Invited to Hockey Canada Camp - University of Minnesota Athletics
Amy Potomak and Olivia Knowles are among the 45 players invited to the BFL National Women's Development Team Selection Camp in August.
Off the Trail
Francis named general manager of Seattle NHL expansion team
Ron Francis was named general manager of the Seattle NHL expansion team Thursday.
Ovechkin to serve as NHL ambassador to China
The National Hockey League announced today that Washington Capitals captain Alex Ovechkin will visit China the week of Aug. 4 serving as an international ambassador for the League. Ovechkin's trip to Beijing will include youth hockey clinics, a media tour and business development meetings.
New York Rangers winger Artemi Panarin criticizes Vladimir Putin in Russian interview - TSN.ca
In an interview with Russian journalist Alexander Golovin on his YouTube channel, Artemi Panarin did something that few Russian athletes do publicly - criticize Russian president Vladimir Putin.
The NHL is sending Alex Ovechkin to China. How about committing to the 2022 Olympics? - TheHockeyNews
The NHL and NHLPA announced Thursday that the Capitals captain will head to China in August to act as an ambassador for the league as part of an outreach effort, but nothing will help grow the game quite like sending Ovechkin and his fellow players to the Beijing Olympics.
NHL Rumors: Edmonton Oilers, Chicago Blackhawks, Winnipeg Jets, More
In today's NHL rumors, the focus is on the Edmonton Oilers, Chicago Blackhawks, and Winnipeg Jets. What will happen with Milan Lucic and others this summer?
Islanders add Varlamov aiming to build on surprising season
After the NHL Draft, free agency and other offseason moves, NHL.com is taking a look at where each team stands. Today, the New York Islanders:
Super 16: Lightning top offseason rankings
An offseason edition of the Super 16? Why not? Understanding that things could change at any moment with a seismic trade or free agent signing, now that we are more than two weeks past the start of NHL free agency, it feels like as good a time as any to present our first power rankings for this season.
Perry primed to help power Stars' bid for Stanley Cup
Corey Perry's belief the Dallas Stars can win the Stanley Cup was the deciding factor that led him to sign a one-year, $1.5 million contract with the Stars on July 1. Now he's ready to help Dallas achieve that quest.
Compher signs four-year contract with Avalanche
J.T. Compher signed a four-year contract with the Colorado Avalanche on Wednesday. Financial terms were not released.
Sharks waiting on Thornton, hoping to fill off-ice gap left by Pavelski
Peter DeBoer is optimistic that unrestricted free agent Joe Thornton will be back with the San Jose Sharks this season.
No big splash, but the Hurricanes' effective summer sets stage for success next season - TheHockeyNews
Carolina didn't land any top free agents or make any true blockbuster deals, but the Hurricanes have added where they needed to and kept key pieces in place. That's what has them primed to build off of last season's success.
How does an NHLer make the decision to leave for Europe? - TheHockeyNews
A number of circuits - most notably the Swiss League - have become havens for NHLers who aren't getting the job offers they'd like back home. But what goes into the decision to trek across the ocean to continue a pro career?
The top five sophomores poised for big breakout seasons - TheHockeyNews
Andrei Svechnikov was overshadowed in the Calder Trophy race in 2018-19, but with the Hurricanes ready for another playoff run, it's only going to go up from here for the Russian scoring winger. But he's far from the only sophomore primed for a breakout season in 2019-20 – let's take a look at five others ready for a big campaign.
Is Talbot primed for a bounce-back season in Calgary? - TSN.ca
On July 1, journeyman goaltender Cam Talbot signed a one-year, $2.7 million contract with the Calgary Flames. And it may just end up being one of the better bargain buys of the summer.