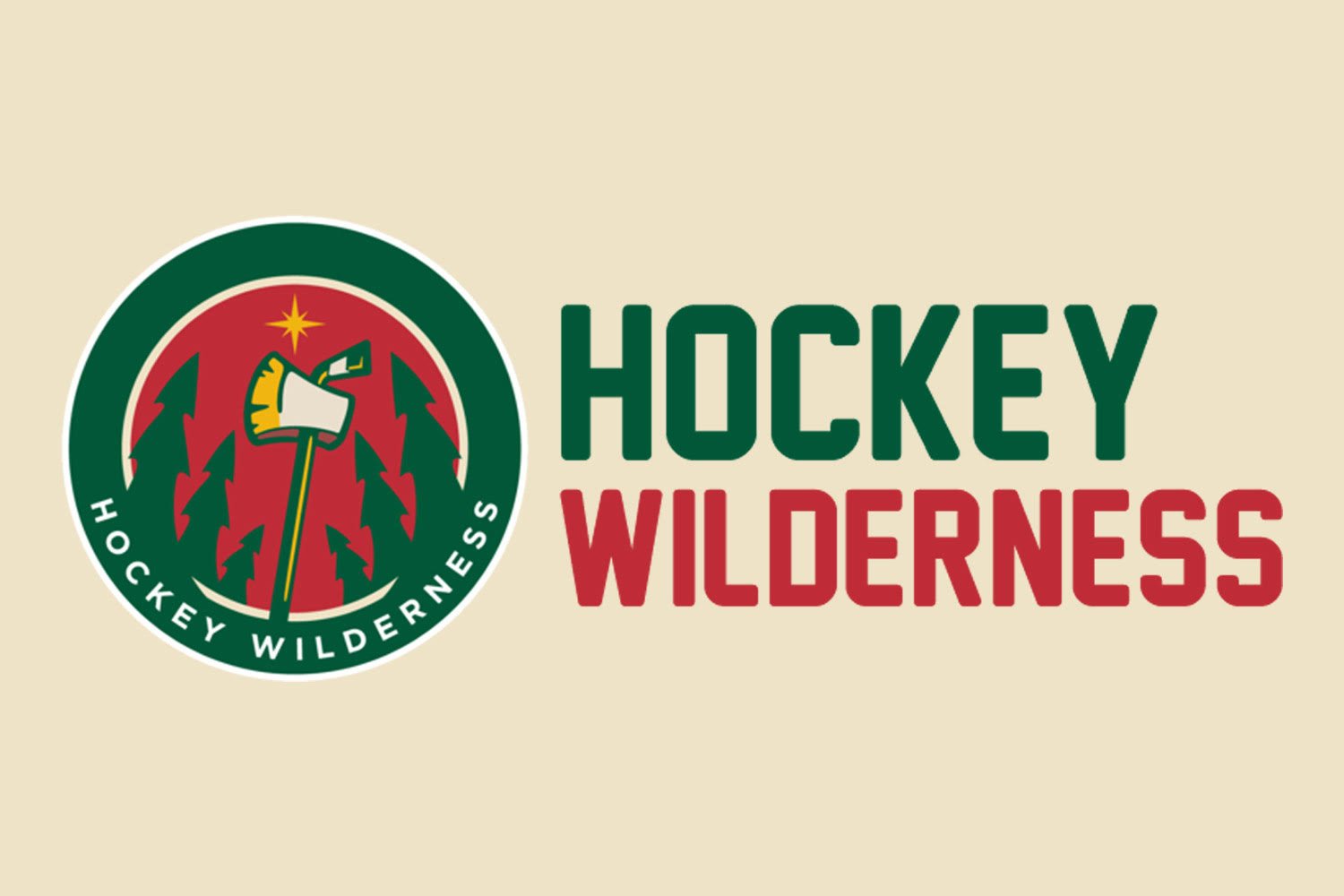 Happy Friyay Wilderness!
The Wild lost last night, but a chance at redemption couldn't come sooner as the Wild look to finish their Western Canada road trip going 2-1 as they take on the Edmonton Oilers tonight at 8 p.m. CST.
Friyay Fun Fact: Long time Detroit Red Wing Kris Draper was traded for just 1$ in 1993 to the Wings from the Winnipeg Jets. Thus, he began his reputation as the "One Dollar Man" and went on to win four Stanley Cups for Detroit.
Wild News
Wild can't get offense on track in loss to Flames
Minnesota shutout for the first time this season Thursday night in Calgary.
Wild Warmup: Minnesota at Edmonton
Wild looks to rebound from shutout loss in Calgary, conclude swing through Western Canada strongly.
From the rinks in South St. Paul, Alex Stalock developed into one of the NHL's best puckhandling goalies – The Athletic
The local kid hasn't changed his game since making it to the show, and his prowess with the puck is still getting attention.
Mikko Koivu hurt in Wild loss in Calgary, and at least one suspension and fine may come from ugly third period – The Athletic
The NHL's Department of Player Safety will have its hands full Friday morning dissecting the final period of the Wild-Flames game.
Boudreau calls Wild 'awful' in first shutout loss of the season - StarTribune.com
Rushes fizzled in the neutral zone amid a bevy of turnovers and poor decision making that undermined other aspects of the Wild's game.
Koivu injury, Dumba hit fuel controversial ending in Calgary - StarTribune.com
The Wild finished the game without captain Mikko Koivu, and the Flames also became shorthanded after a hit by defenseman Matt Dumba.
Greenway's line gets physical, generates scoring chances for Wild - StarTribune.com
Rookie Jordan Greenway merited praise for being a physical force in the offensive zone, and sustaining pressure that helped the Wild find a rhythm Tuesday in Vancouver.
Minnesota Wild: 2018 draft class sees just one World Juniors camp invite
The Minnesota Wild draft class of 2018 has only scored one invite to the World Junior selection camps, which is a tad disappointing for the team.
On Frozen Pond
Motzko Searching For the Right Buttons in Minnesota : College Hockey News
What is a team supposed to do to fix inconsistency...
Hockey Day Minnesota will be special homecoming for Jamie Hersch | FOX Sports
Former FOX Sports North host and reporter Jamie Hersch will return to the airwaves when she hosts Hockey Day Minnesota 2019
Minnesota Wild prospect Alexander Khovanov looking like a steal
A third-round pick of the Minnesota Wild last summer, Moncton Wildcats forward Alexander Khovanov is looking like a steal
'U' Closes Out First Half at Michigan - University of Minnesota Athletics
MINNEAPOLIS -- The Gopher Hockey program closes out the first half with a two-game, Big Ten series at No. 15 Michigan this weekend at Yost Ice Arena. The conference
Off the Trail
Insider Trading: Are there any unknown markets the NHL could expand to? - TSN.ca
TSN Hockey Insiders Bob McKenzie, Darren Dreger and Pierre LeBrun joined host James Duthie to discuss what the future of the WJC in Canada looks like, why the Red Wings are protecting Filip Zadina, unknown markets that the NHL could potentially expand to and more.
Detroit Red Wings - Toronto Maple Leafs - December 6th, 2018 | NHL.com
The official National Hockey League web site includes features, news, rosters, statistics, schedules, teams, live game radio broadcasts, and video clips.
The top 50 NHL players in 2021-22 – The Athletic
Recently, an exciting new generation of superstars have made names for themselves and collectively taken the league by storm. But who will be the best of the best three years from now?
LeBrun: Innovative ideas to improve the NHL, on and off the ice – The Athletic
Some of the following ideas to improve hockey have been suggested before, others are new.
Who will be the next NHL commissioner? – The Athletic
Gary Bettman won't be commissioner forever, so Katie Strang identifies potential successors.
Europe, Asia, an international Stanley Cup tournament: What the NHL might look like in 2067 – The Athletic
We invited a handful of the game's most influential thinkers and decision makers to consider what may lay ahead for the NHL when it celebrates its 150th birthday in 2067.
He's the top-scoring blueliner, but Thomas Chabot has no chance at winning Norris Trophy - TheHockeyNews
Recent Norris Trophy odds failed to include Thomas Chabot, leaving Ottawa Senators fans baffled and angry. But the truth is that Chabot likely has no chance at winning the award, even if he remains the top-scoring defenseman.
Dylan Larkin poised to become Henrik Zetterberg 2.0 for Red Wings - TheHockeyNews
Slowly but surely, Larkin is turning into the player he has long idolized, and that's great news for a Red Wings team that will need to rely on the 22-year-old if they're to take any major steps forward in the near future.
Maple Leafs have time to let William Nylander get up to game speed - Sportsnet.ca
It's reasonable to wonder how long it will take William Nylander to get up to game speed. But the Maple Leafs can afford to be patient with him.
Are the Buffalo Sabres a real playoff threat or a mirage? - Sportsnet.ca
Following a 10-game winning streak the Sabres have dropped four in a row, granted mostly against high-end competition. Sitting with the fourth-most points in the NHL, though, the question has to be asked: how real are these Buffalo Sabres?