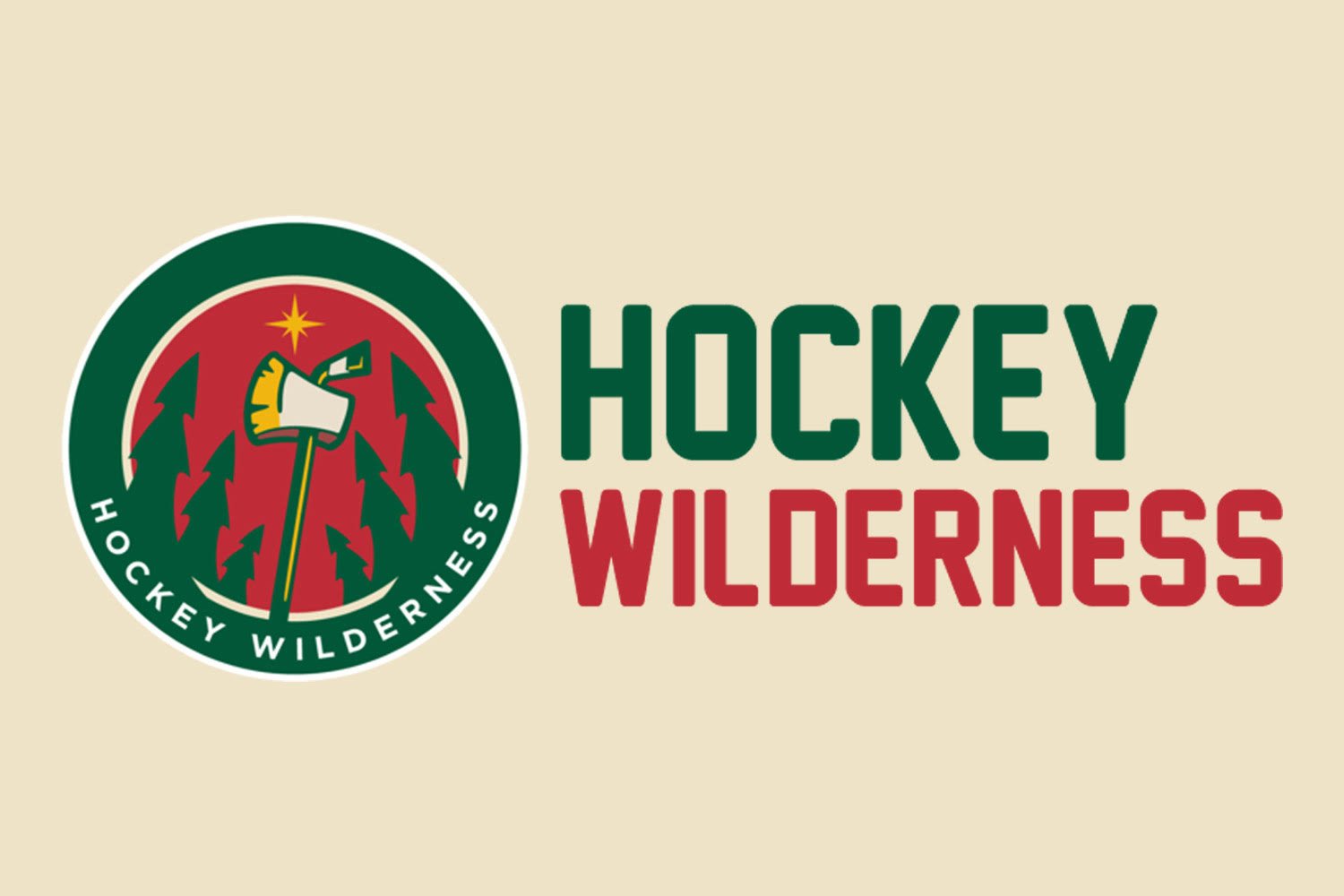 It's definitely not absolutely is the goaltending fiasco going on. There's not much else going on in the league except a lot of controversy about what the Wild need to do next.
Enjoy the Walk! There's a few great reads here- especially the piece by Sean McIndoe.
Oh, and if you missed the podcast in yesterday's walk, be sure to give it a listen- it features Hashtag Hockey's @BobaFenwick
With that, on to the Walk! 1 TRAINING CAMP IS ALMOST HERE!
Goaltending News
First Round Bust: Paul Deutsch moves up Wild goalie depth chart | First Round Bust
#GoalieGate 2014
Ilya Bryzgalov Agrees to PTO with Minnesota | Gone Puck Wild
Former Minnesota Wild goaltender Ilya Bryzgalov has agreed to a professional tryout (PTO) with the Wild, according to Michael Russo of the Star Tribune. So
Would The Wild Miss Darcy Kuemper? | Gone Puck Wild
On the eve of Wild training camp, all is not well between the pipes at Xcel Energy Center.
Josh Harding Out Indefinitely After Off-Ice Incident | The Team of 18,001
More on Harding's injury
Minnesota Wild Losing Negotiating Power With Kuemper | The Hockey Writers
An in-depth look at Kuemper, and what the Wild might need to do to get him.
Goalie situation frustrates Wild coach Yeo | Star Tribune
Mike Yeo gives a frustrated interview, focusing on (you guessed it) the goaltending situation.
Mike Yeo, Chuck Fletcher voice frustration over Harding injury, Kuemper contract squabble | Russo's Rants | StarTribune.com
Both Yeo AND Fletcher seem to be frustrated.
Wild agree to tryout with goalie Ilya Bryzgalov | Pioneer Press
The Bear is coming back.
Josh Harding likely out 'months' with ankle injury; Wild reach out to Bryz | Puck Daddy - Yahoo Sports
Guess what? Another article about #GoalieGate
Mike Yeo is pretty unhappy with Minnesota's goalie situation | ProHockeyTalk
#AngryYeo
Non-Goaltending Wild News
21 Players Added to Minnesota Wild Training Camp Roster | Gone Puck Wild
In addition to the 35 players who were previously announced to be at the Minnesota Wild training camp, the team has added another 21 players to the roster.
Will Mikael Granlund's Possession Numbers Improve? | Gone Puck Wild
It's no secret that Wild fans are excited to get a full season out of the Mikael Granlund they saw at the end of last season. Many expect Granlund to emerge this season as a star player and many have posited that he should be the center of the first line and the top power play unit over Mikko Koivu.
Wild training camp: Story lines to follow | Pioneer Press
What? A Wild article that doesn't focus on goaltending?
Puck Daddy's NHL 2014-15 Emoji Preview: Minnesota Wild | Puck Daddy - Yahoo Sports
Emojis are fun, right?
Non-Wild News
NHL will put ads on jerseys after someone else does it first | Puck Daddy - Yahoo Sports
Could be a revenue-driver?
Kesler accuses Vancouver media of making up stories, 'throwing people under the bus' | ProHockeyTalk
"No matter how much my old teammates say it doesn't bother them, it affects them. It does in that city."
In making case, Johansen's agent stresses importance of top centers | ProHockeyTalk
That seems a BIT self-serving. A bit.
The NHL's Analytics Awakening | Grantland.com
Sean McIndoe looks at what might be next for stats.
St. Cloud's Ryan Papa Out with Double Hip Surgery | SB Nation College Hockey
St. Cloud sophomore Ryan Papa had double hip surgery over the summer that will keep him out until at least January.