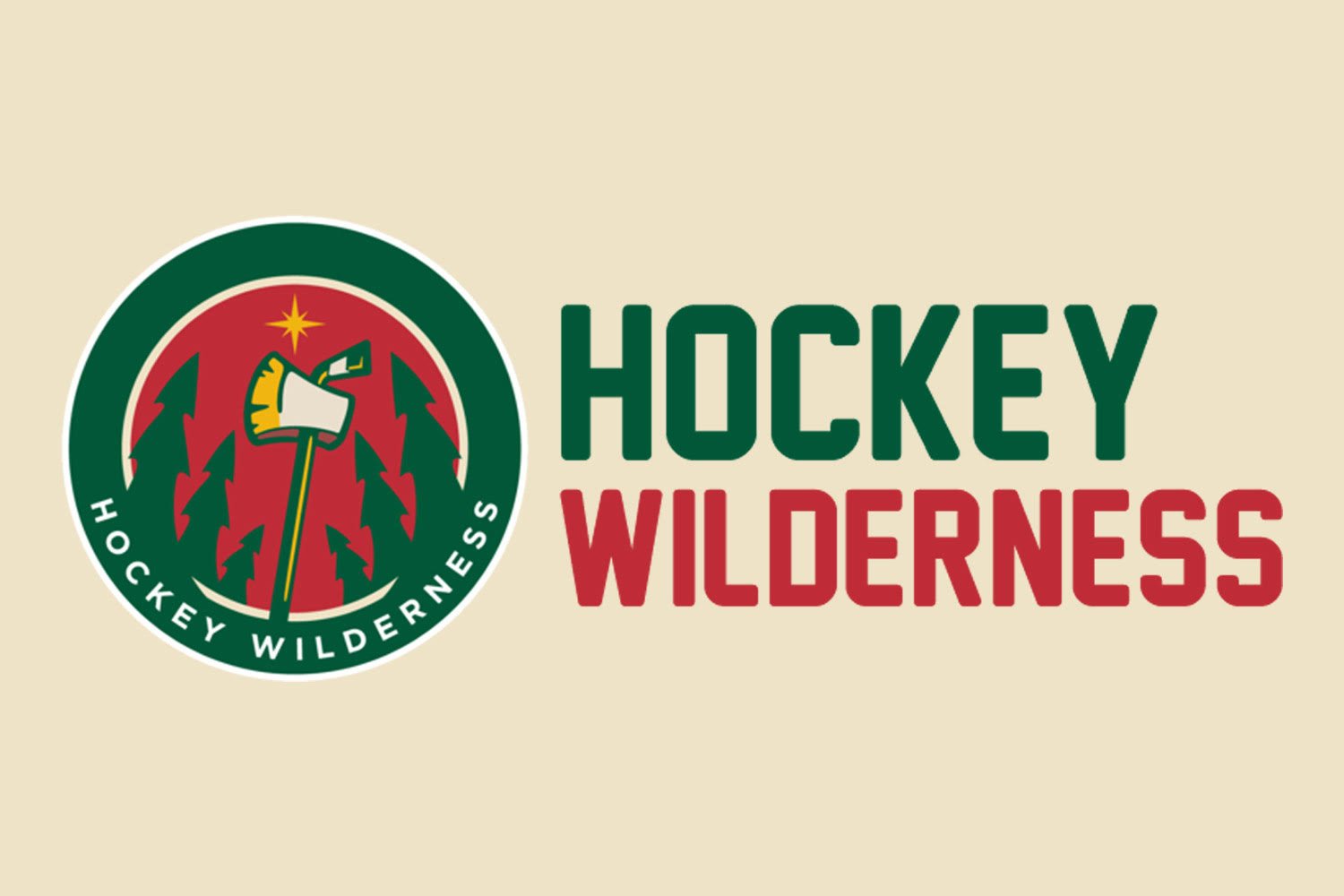 You have to almost try to not score on 45 shots.
So, I faced overtime in last night's game with dread. Call me someone who is #faith-less, or whatever. I probably am. But it looked like no one was going to beat Varlamov.
But the Wild finally got a win on the board, so it's a pretty good night, no matter what.
Before you go onto the Walk, please make sure to check out the Hockey Wilderness Podcast. We're on Episode 3, and we're very hopeful you'll like the results.
Yesterday's Playoff Results
Penguins score 3 goals on 3 shots in 2:13, stun Columbus in Game 3 | Puck Daddy - Yahoo Sports
Rapid Reaction: Chicago Blackhawks 2, St. Louis Blues 0 - ESPN Chicago
Ducks lose Stephane Robidas to broken leg in Game 3 (Video) | Puck Daddy - Yahoo Sports
Wild News
Game Recaps
Granlund lifts Wild past Avs in OT | Star Tribune
Scoggins: Being selfish with puck provides many benefits | Star Tribune- Wherein Chip Scoggins proves that he's not completely brain-dead. More on that later.
Wild 1, Avalanche 0: Granlund goal wins it in overtime - TwinCities.com
Tom Powers: Justice eventually prevails and Wild get a win - TwinCities.com
Souhan: Granlund goes airborne to get one past Varlamov | Star Tribune- If you didn't get to read this one when it came out, you would have missed such gems as "This is why shots on goal in hockey is one of the least meaningful statistics in sports." and "A shot on goal that goes in is good. A shot on goal that does not go in is not." It's not there- but I fucking promise you- this happened. And he deleted it once (I assumed) he was told by someone how stupid that was. He's either profoundly stupid, or profoundly lazy. What a disgrace that it's his lazy, uninformed opinions have such a platform.
Mikael Granlund scores unreal OT goal to win Game 3 for Wild | Puck Daddy - Yahoo Sports
Granlund's goal and strong physical effort from the Wild prevail in 1-0 overtime thriller over Colorado | State of Hockey News
Mikael Granlund is OT Hero in Game Three
Other News
Matt Cooke faces suspension, offered in-person hearing with NHL | Russo's Rants | StarTribune.com- That said, an in-person hearing with the NHL means that the NHL will have the right to suspend Cooke for more than 5 games. And I think that's kinda bull. When was the last time a knee-on-knee got more than 5 games?
Wild's Matt Cooke could face scrutiny of knee-to-knee hit on Avs' Barrie - TwinCities.com- The fact that Barrie is injured will make it so that there would be extra scrutiny, anyway, but the fact that he's Matt Cooke doesn't help.
Minnesota Wild's game plan: 'Make it hard' on Avs' top line - TwinCities.com- Well, they certainly made it hard on the Avalanche, for better or worse.
Minnesota Wild: Confident or not, 0-2 deficit calls for change - TwinCities.com- Fontaine entering the game for Veilleux wasn't a surprise, but seeing Brodziak benched for Heatley certainly was, at least on my end.
The Team of 18,001: Success Does Not Happen Overnight- I said this to GIles on Twitter, but I don't think people are angry because the Wild aren't going to make a Cup run right away. People were upset because they gave away Game 1, and they got out-classed by a team they shouldn't have been wildly out-played by in Game 2.
Avalanche News
Can anyone stop Nathan MacKinnon? | Puck Daddy - Yahoo Sports- The Wild didn't do so badly at that. Is it just having last change, or can the Wild keep it up, even when Roy gets to choose the matchups?
Cooke gets in-person hearing - Mile High Hockey- As the Game Recap title may suggest, I think that Mile High Hockey is OK with this decision by the NHL.
Off the Trail
The Chicago Blackhawks, David Backes, and why on-ice chirping from players is so frequent | Backhand Shelf | Blogs | theScore.com- Some insight into "Wakey Wakey, Backes."
Steven Stamkos of Tampa Bay Lightning kneed in head in 2014 NHL playoff game vs. Montreal | Home Ice - SI.com- Agree that it was a reckless decision to put Stamkos' health above winning a game, even a playoff game.
Why calling off Tampa Bay's goal in the second period was the right call | Backhand Shelf | Blogs | theScore.com- Point
Time to close loophole in NHL goalie interference rules | Puck Daddy - Yahoo Sports- Counter-point.
Who will fill the David Backes void for Blues in Game 3? | Puck Daddy - Yahoo Sports- No one did, apparently.
Celebrate head injuries with the 'Wakey Wakey Backes' T-shirt | Puck Daddy - Yahoo Sports- Imagine Colorado's reaction if we made shirts making fun of Barrie's knee. Not that we'd want to. Make the shirts, that is.
You can purchase Tyler Seguin's game-used jock on eBay, finally | Puck Daddy - Yahoo Sports- Is it from the playoffs or regular season? Because I feel this makes a difference.