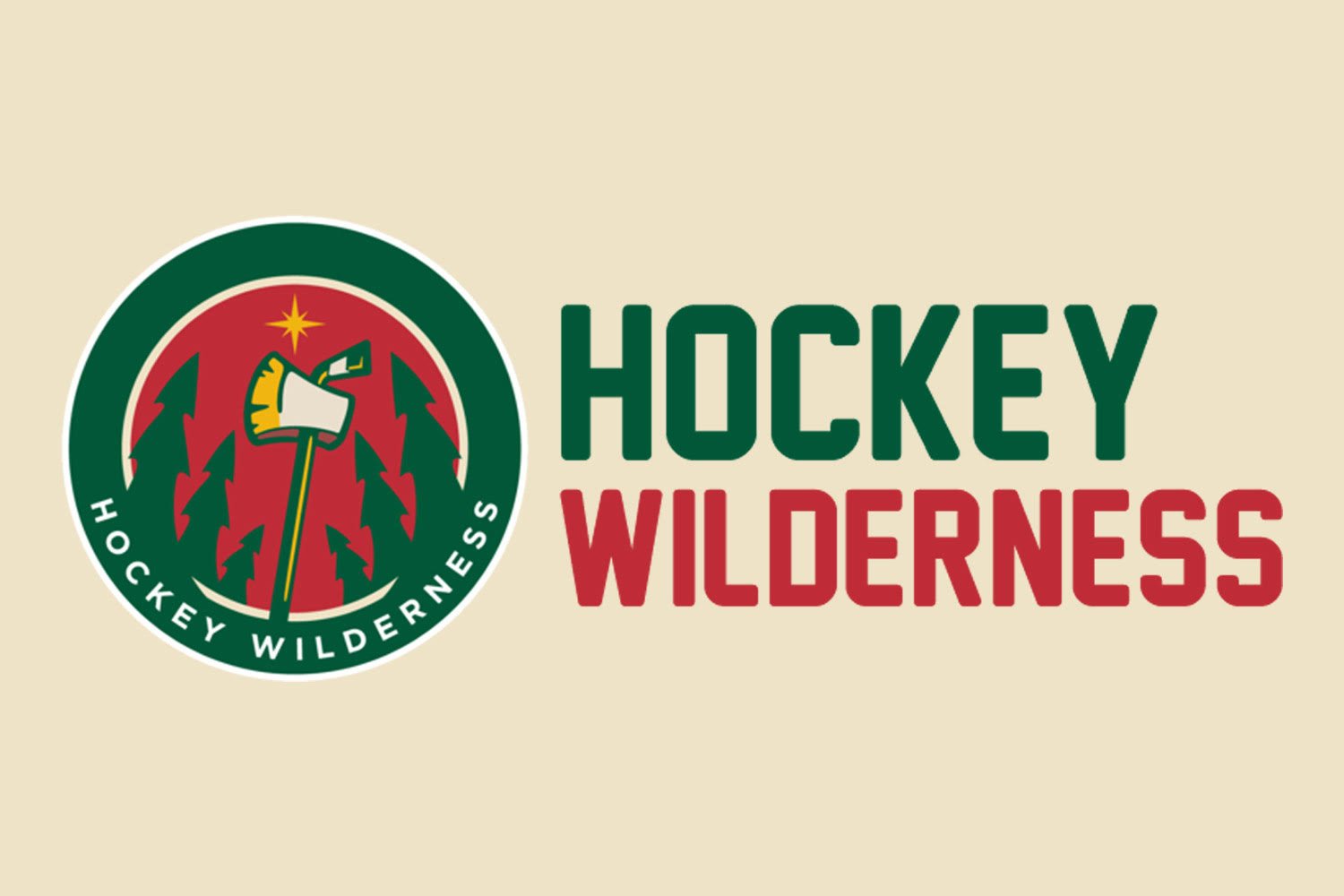 Happy Thanksgiving, Wilderness! I hope Wild fans far and wide have a safe, relaxing and wonderful holiday filled with family, friends and delicious food.
Boudreau and the boys are no doubt thankful for being able to hold off a late charge from the Ottawa Senators last night, averting another third-period collapse on home ice with a 6-4 win. Dumba and Staal earned the turkey leg and the prime spot at the table with their performance, scoring two goals each, one each on the power play.
As for the third period... let's just say, the team as a whole looked like they might be relegated to the kids table. But after the Sens chased Dubnyk and tied the game at 4, Staal's winner and Fehr's empty-netter sealed the deal, and the Wild ended their two-game skid.
Minnesota, along with the rest of the league, has Turkey Day off before a Black Friday matchup with the Winnipeg Jets at Xcel at 3pm.
Before we walk, as a Thanksgiving tradition in my family, let's go around the table and share what we're thankful for when it comes to this sport that we love. I'll start.
First, I'm thankful for my family. I'm thankful for my dad who coached me for several years and taught me the value of hard work, being responsible, and not goofing around in practice. I'm thankful to my mother who cheered me on from the stands, and was just as proud of our two-goal wins as our ten-goal losses. I'm thankful for my little sister, who inspired me just as much as I hopefully inspired her, and who ended up being a better player for her team than I ever was for mine.
Next, I'm thankful for my teammates at every age and level. We're forever bonded for the years of our youth spent playing the game we love. I cherish the memories of scrimmages and weekend tournaments, of spaghetti dinners and postseason pizza parties, of locker room antics and long, cold bus rides at all hours of the day and night. We don't see each other often, but when we do, the stories and images come flooding back.
As a hockey referee for almost 20 years, I am thankful for my partners who love this game and the kids who play it enough to endure the verbal slings and arrows from players, coaches, parents and fans. But most importantly, I'm thankful to them for calling that hooking penalty I missed, for reminding me the goal was scored by number 26 and not 28, and for not laughing too loud when I catch an edge and eat ice. 
Lastly, I'm thankful for fellow fans of the game, whether they be friends or foes, for their passion and love of the sport. There's nothing like celebrating a win or commiserating a loss with a fellow Wild or Gopher fan, or having passionate (sometimes heated) but all-in-good-fun arguments with an Avs, Canucks or Blackhawks supporter. The players make the game exciting and entertaining, but the fans help make it fun.
Now, before we're too stuffed with turkey, cranberries (with ridges) and pie to get off the couch, let's walk.
Wild News
Wild survives big blown lead to top Ottawa 6-4 - StarTribune.com
The Senators scored three quick goals in the third period to tie the game but the Wild responded to snap a two-game losing streak.
In minor league trade, Wild gets Kings defenseman Falkovsky - StarTribune.com
The Wild traded forward Pavel Jenys to the Los Angeles organization.
Why the Wild are defying expectations yet again - TheHockeyNews
Led by finally-healthy Ryan Suter and Zach Parise, the Wild are playing better than most prognosticators expected, which seems to happen almost every year. But does merely being competitive really help this franchise in the long run?
Wild players find 'spitting chiclets' is part of the job - StarTribune.com
Defenseman Nick Seeler is latest to have a gap in his smile as mouthguards are frequently disdained.
Q&A with Tom Kurvers: On Kunin, Eriksson Ek, Wild's potential 'Goalie of the Future' and Iowa's great start – The Athletic
Catching up with the Iowa Wild GM on all things Wild prospects, the team's great start, Paul Fenton's musical interests and more.
Tending the Fields
Wild pair analytics with coaches' instincts to get most out of players
Figuring out how to score more goals has become the province not only of coaches but statistical analysts like Alexandra Mandrycky, an Atlanta, GA native and hockey operations analyst for the Minnesota Wild since 2016.
On Frozen Pond
Minnesota Whitecaps: Why the NWHL's leading scorer is among the biggest surprises of the season
Jonna Curtis had planned to pack up her equipment and head back to Minnesota. She had no plans on playing. But the University of New Hampshire standout is turning heads with the Whitecaps.
Off the Trail
Jets' Kyle Connor emerging as an important line driver for Winnipeg - Sportsnet.ca
In his notebook this week, Sportsnet's Sean Reynolds touches on the importance of a productive second line, Kyle Connor becoming a line driver in his own right, and the Jets' ability to avoid losing streaks.
NHL Rumors: Wild, Panthers and William Nylander, Nick Schmaltz, More
In today's NHL rumors, teams are backing away from acquiring William Nylander, the Blackhawks might make some trades and the Devils are remaining patient.
Penguins fan gets kidney transplant after sign goes viral - Sportsnet.ca
Pittsburgh Penguins fan Kelly Sowatsky took using a sign to ask for a souvenir at a hockey game to a new level, and for good reason.
Marc-Andre Fleury has to step up if Golden Knights are going to save their season - TheHockeyNews
The Golden Knights have deserved better through the first quarter of their sophomore campaign, but poor goaltending has hamstrung Vegas. If the second-year team is going to replicate it's inaugural season success, it'll be up to Marc-Andre Fleury to improve his own play.
Contenders or pretenders? What to make of six newcomers in the playoff race - TheHockeyNews
Six teams that were outside the post-season race last season have found their way into playoff positions at the quarter-mark of the 2018-19 campaign. But which of these six teams are we to take seriously as playoff contenders and which teams appear ripe for a fall?
All Things Gritty
Gritty nominates himself for Time Magazine's Person of the Year
Time Magazine's criteria for their Person of the Year is defined as, "the person or persons who most affected the news and our lives, for good or ill, and embodied what was important about the year." Well, it's pretty obvious Gritty the Philadelphia Flyers mascot checks every box, which is why he nominated himself for the distinction.
Coaching Carousel
Bourne: Why switching coaches provides short-term benefits for an NHL team – The Athletic
The circumstances don't matter, but once a staff has slapped a label on a player, it's almost impossible to shake. However, a new coach means a fresh start and a chance to change that label.
Berube, Quenneville and the rest: Who's the next coach in St. Louis? - TheHockeyNews
Craig Berube is going to get his chance to prove he can be the long-term solution in St. Louis, but he'll keep the interim tag as the Blues do their due diligence.
Around the League
Washington 4, Chicago 2
Capitals on three-game winning streak, top Blackhawks - TSN.ca
New Jersey 5, Montreal 2
Zacha, Hall lead Devils past Canadiens - TSN.ca
New York Rangers 5, New York Islanders 0
Georgiev gets first shutout as Rangers beat Islanders - TSN.ca
Detroit 3, Boston 2 (OT)
Athanasiou's OT goal sends Wings past Bruins - TSN.ca
Carolina 5, Toronto 2
Another slow start dooms Leafs - TSN.ca
Buffalo 5, Philadelphia 2
Sabres drop Flyers to win 7th straight - TSN.ca
Tampa Bay 7, Florida 3
Stamkos has four points in Lightning win - TSN.ca
Pittsburgh 5, Dallas 1
Crosby scores in return, Penguins slam Stars - TSN.ca