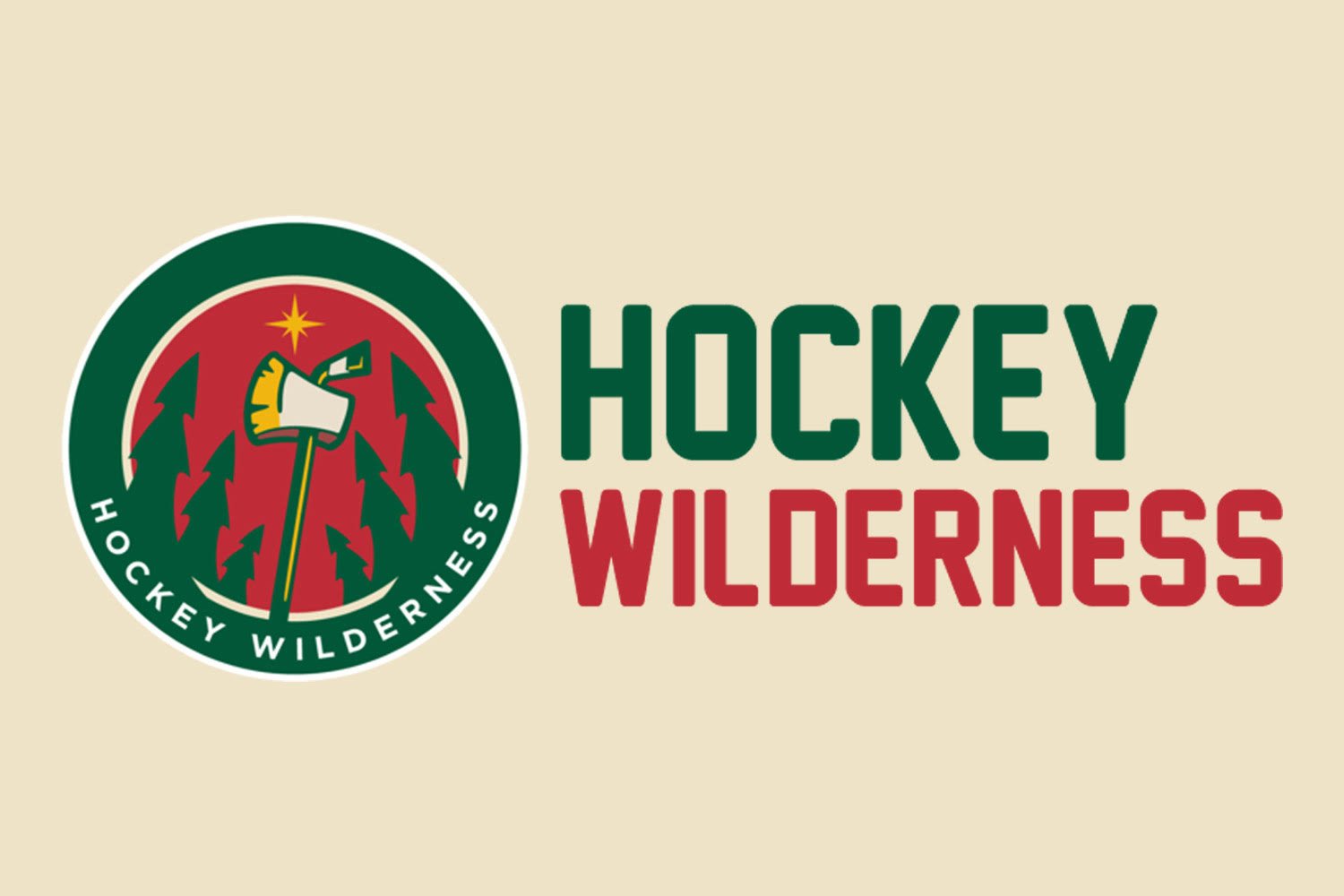 With 25 games left to play, we still have over a quarter of the season left to punch our ticket into the playoffs. Getting a ticket to the dance is never going to be easy in the ultra competitive Western Conference. If the Wild want to maintain any hope of keeping their season alive they need to be winning games against teams like the Oilers.

Earlier this week, Chris brought us that amazing version of Thunderstruck by AC/DC as performed by

. That guy is just super amazing at his craft, and nearly makes me want to put down the guitar myself (good thing I just got a drum set) because it almost seems pointless to try after seeing him. Today I've got a pair of amazing musicians with their own version of Thunderstruck. Luka Šulić and Stjepan Hauser are 2 classically trained cellists from Croatia, and together they are 2CELLOS.

Wild News

Wild's Prosser not afraid to put himself in harm's way | Star Tribune
We have seen strong evidence of this my the outline of his face being all over the glass at NHL arena's across the hemisphere.

Wild consider St. Paul Macy's site for practice facility - TwinCities.com
The vacant Macy's spot in St. Paul may be a nice site for the Wild to build up a practice facility. These talks have gone on over the years though and nothing ever has come to fruition.

Tending the Fields

Aces enter big series with thin lineup | Alaska Dispatch News
The Aces have been fighting with injuries lately, just like everybody else.

Alaska Aces Hall Of Fame Weekend Jerseys Unveiled | Gone Puck Wild
I kind of dig these. I mean the double "A" logo is a little cheesy, but otherwise they are simple, and say old-time hockey.

On Frozen Pond

Morse hat trick leads Lakeville South over Blaine
Morgan Morse scored all three goals, lifting the Cougars into the semifinals.

Edina survives scare from Buffalo in 3-1 comeback victory
The Bisons' Kendra Carlson stopped 37 shots; Edina broke a 1-1 tie by scoring with less than a minute left in the game.

Hill-Murray knocks off Eastview 6-1 with dominating performance
The defending champions controlled play from the beginning to advance to the semifinals.

Minnetonka breezes into 2A semis with 5-0 victory
The Skippers took a 2-0 lead and never looked back against Andover.

Class 2A, Section 6: Jungels late goal lifts Benilde-St. Margaret's over Holy Family
Chase Jungels scored the game winner with less than 2 minutes to play as the Red Knights put out the Fire.

BTN Hockey Report: A viewing guide to this weekend's hockey action " Big Ten Network
The Gophers will be at Penn State this weekend.

Off the Trail

Inside NHL.com's revolutionary new features, stats | Puck Daddy - Yahoo Sports
Today the NHL launches their new stats database. Hop on over to NHL.com and check out the madness.

Sidney Crosby fights Brandon Dubinsky (Video) | Puck Daddy - Yahoo Sports
Crosby just worked his way into Mike Yeo's fantasies, and it's exactly what you think it is. #Grit

(Video) PHT Extra: What's up with the Sharks? | ProHockeyTalk
Ummmmmmm, they suck?

Which teams have been the best at winning games in regulation or overtime? | ProHockeyTalk
Welp, at least we're in the top half of the league in ROW... with the only teams we're "chasing" right now ahead of us in ROW is the Calgary Flames and the San Jose Sharks, but at least we got a couple games in hand against the Sharks.

NHL.com - Defensemen on the block at NHL Trade Deadline - 2015 NHL Trade Deadline
Any names stick out to you as a good fit for the Wild?

RECAPS!!!!

NHL Recap - Vancouver Canucks at New York Rangers - Feb 19, 2015 - CBSSports.com

NHL Recap - Nashville Predators at New York Islanders - Feb 19, 2015 - CBSSports.com

NHL Recap - Florida Panthers at Montreal Canadiens - Feb 19, 2015 - CBSSports.com

NHL Recap - Buffalo Sabres at Philadelphia Flyers - Feb 19, 2015 - CBSSports.com

NHL Recap - Columbus Blue Jackets at Pittsburgh Penguins - Feb 19, 2015 - CBSSports.com

NHL Recap - Winnipeg Jets at Washington Capitals - Feb 19, 2015 - CBSSports.com

NHL Recap - San Jose Sharks at Dallas Stars - Feb 19, 2015 - CBSSports.com

Oil Fields

Remember to stop by and say hello to our friends at Copper & Blue to check in on all the latest Oilers news.

NHL Recap - Boston Bruins at Edmonton Oilers - Feb 18, 2015 - CBSSports.com
It took 12 glorious rounds to end a shootout between these 2 powerhouse clubs.

The Edmonton Oilers could go from a wretched centre ice depth chart to one loaded with talent | Edmonton Journal
Haven't they been saying this for years? Keep drinking the kool-aid kids.

Edmonton Oilers is least favourite NHL destination for players, ESPN reports | Edmonton Journal
This makes sense. For the record, I have no desire to go to Edmonton either, for any reason .... EVER!

With little on the line, Oilers head coach Todd Nelson has team playing tough-to
Tough to beat? Yeah, their 17-32-10 record really suggests that.