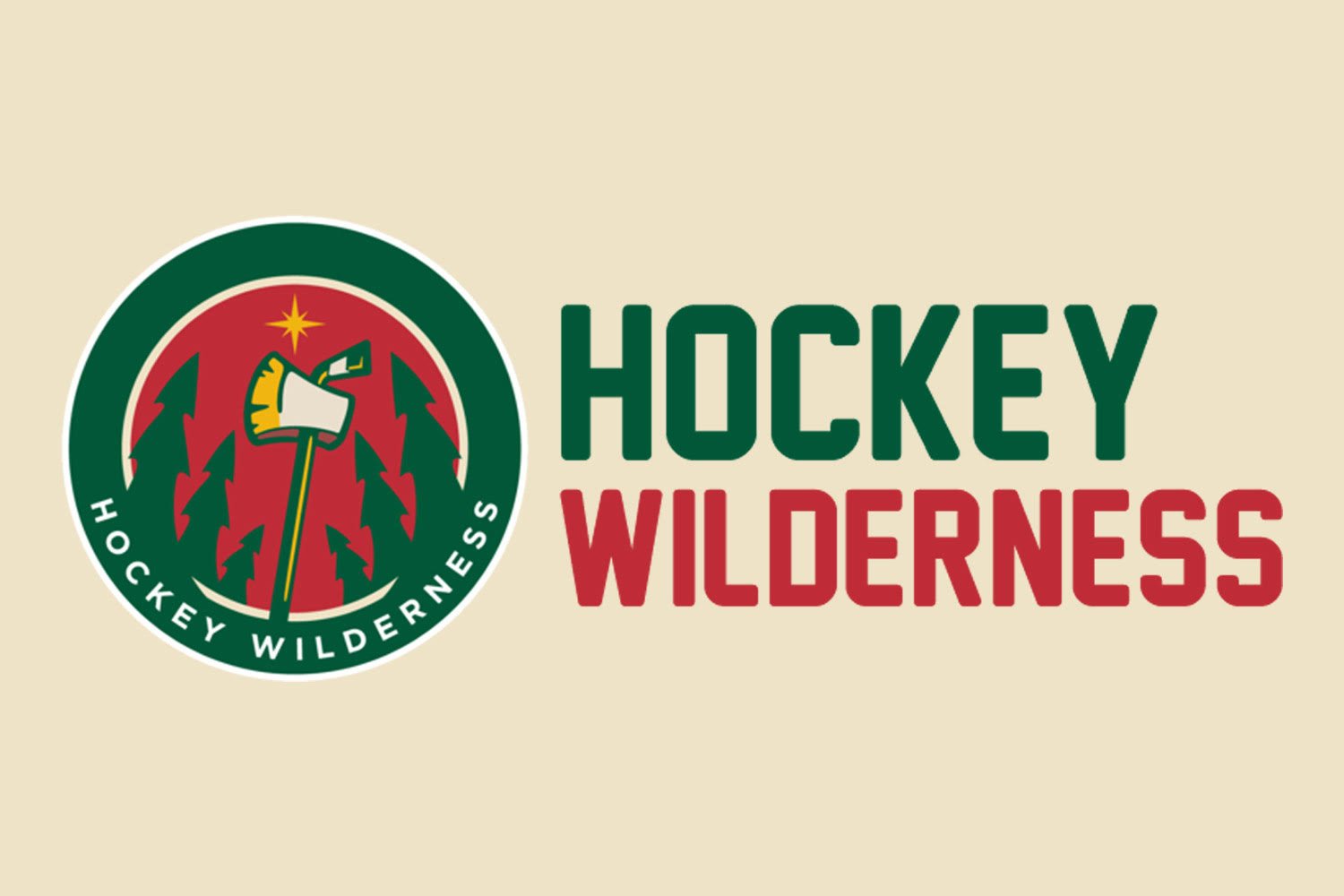 Hey, Wilderness!
The inefficiency of the judicial system is the culprit for the intro for today's Walk being as brief as it is, but before we get on to the links, I would like to fill you in on what tonight's game means.
On to the Walk.
Wild News
Tom Powers: Wild's goalie decision more complicated than it appears - TwinCities.com- Tom Powers tries to start a goalie controversy where there isn't one. It's still Kuemper's net. As Yeo mentions, after a lot of talk of Kuemper struggling, "I don't think he is that far off. I don't think his game has slipped that much. He's still making quality saves."
Also a fun quote: "Being named the starting goaltender for Game 1 of the playoffs is a lot like being hired for a government job; once you're in, it's almost impossible to get fired."
Kind of like a newspaper columnist, eh, Tom?
Mike Yeo talks about the Wild's goaltending situation entering the final 10 games | Russo's Rants | StarTribune.com- More on the goalie situation.
Examining the Wild's goaltending plan - NHL - ESPN- Even ESPN weighs in on this. Probably because of Bryz in the trap(ezoid)
Off the Trail
Rumblings: Blues want to re-sign Miller - Cross Checks Blog - ESPN- Duh. The Wild are going to see him on Thursday. And hopefully not in the first round of the playoffs.
Evgeni Malkin out 2-3 weeks with foot injury; could the timing be any worse? | Puck Daddy - Yahoo Sports- Yes. It could be the beginning of the playoffs.
Dryden, Bowman, and how unleashing certain players allows coaches to best utilize their roster | Backhand Shelf | Blogs | theScore.com- Meditations on how good teams conform their systems to their talent, not the other way around.
30 Thoughts: Leafs' Reimer should follow Cammalleri's lead | Hockey | CBC Sports- I think that Reimer should not perform well, get blamed for all of the Toronto-playoff-missing, and get traded to the Wild for peanuts.
Why Jon Cooper is the obvious choice for the Jack Adams Award | Backhand Shelf | Blogs | theScore.com- Blame Yeo.
Why Mike Babcock will win the Jack Adams | Puck Daddy - Yahoo Sports- Apparently, it wasn't such an obvious question.
Andrew Ladd blasted for choosing birth of child over Winnipeg Jets game | Puck Daddy - Yahoo Sports- Can't we just eliminate Winnipeg from the NHL? Again? Why the hell did we bring these jerks back?
Jaromir Jagr doesn't like autograph hounds | Puck Daddy - Yahoo Sports- I do! They can be so pathetic and hilarious. My favorite one was when I was at a Twins game a few years back, and this 40-year-old dude was begging for Joe Nathan's autograph, and Nathan was all like, "I'm not even going to look at you, jackass." I can't tell you who won, but it was the best game of my life.
Behind Enemy Lines
For more news and analysis on the Vancouver Canucks, please visit our friends over at Nucks Misconduct.