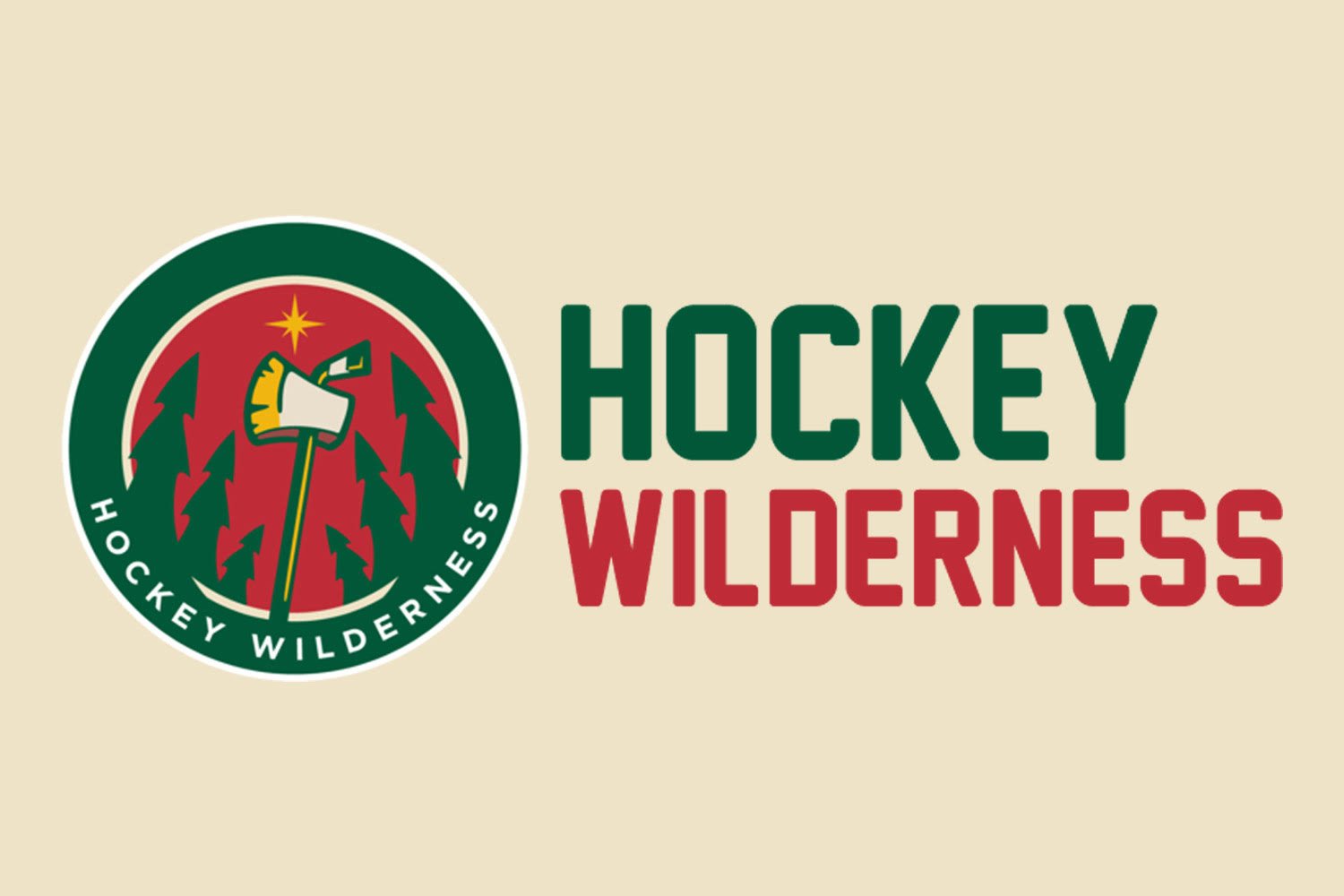 While watching the draft, I had this thought: do they just have jerseys for every team for ever guy? That seems like A) a complete waste of cloth, and B) the preparation for a MASSIVE mis-information campaign by distributing the unused jerseys. Alternatively, if it takes them all of 30 seconds to print up a jersey for that player for that team, why does it take them WEEKS to get me MY jerseys? Moving on...
There's only one more day till free agency begins, and I have a feeling it's going to be fast and furious, with how few agents there are. To help pass the time, enjoy this poem... I spent all of 5 minutes on it, so it should be really mediocre.
The draft is done, the picks are in,
We all now wait for FA to begin.
What fait awaits we do not know,
Perhaps some new D, or then again no.
The one thing that's sure, we all can agree,
We'll still wear the colors: the red and the green.
With that said... on to The Walk!
Wild News
A New Face In The State Of Hockey: Pavel Jenys | Team of 18,001
Meet Pavel Jenys
A New Face In The State of Hockey: Reid Duke | Team of 18,001
Meet Reid Duke... who looks like he's about 11
A New Face In The State Of Hockey: Chase Lang | Team of 18,001
Chase is a little older- maybe 15
Wild will meet with Vanek today; 2014-15 depth chart; more on Iginla | Russo's Rants | StarTribune.com
This was in The Walk yesterday, but just in case you missed it...
Vanek meeting with Wild today | ProHockeyTalk
Minnesota has been the front-runners for him for quite some time, but will it be his destination?
Wild coach Yeo meets with top free-agent Vanek | Star Tribune
Yeo met with Vanek to talk about the role he would play, and possibility of signing in Minnesota.
Free Agent Frenzy
Report: Reimer requests trade from Toronto | ProHockeyTalk
Optimus Reim has officially requested a trade... Should the Wild move to grab him? How would that work with The Kuemperor, Hards, and Backy all on the roster as well?
Ryan Miller, Jonas Hiller marquee names among unrestricted free-agent goalies | NHL Free Agency 2014
A look at UFA net minders coming into this offseason. Let's just take them all, #amirite ?
Complete list of NHL Free Agents | Star Tribune
Curious who is available? Check it out!
Off the Trail
2014 NHL Draft War Room: The Picks | The Hockey Writers
A complete guide to who was selected, who selected them, when they were selected, and a BUNCH of other information. If you need info, it is HERE.
Oilers send Sam Gagner to Lightning in exchange for Teddy Purcell | Puck Daddy - Yahoo Sports
Yup... it really did happen! I wasn't lying!
The 10 most awkward NHL Draft rookie photographs (Gallery) | Puck Daddy - Yahoo Sports
The Wild can't even win THIS...
The 10 best prospect names at the NHL entry draft | Puck Daddy - Yahoo Sports
I'm not sure I can ever trust Yahoo sports again.... how does this name win?
Panthers put Jovanovski on waivers to buy him out | ProHockeyTalk
He was their No. 1 pick in 1994... should the Wild pick him up?
62 Players with NCAA Ties Selected in 2014 NHL Draft | SB Nation College Hockey
A sortable list of the current and future NCAA players picked in this year's NHL Draft, and there are a lot!
2014 NHL Draft: Here's What Dilks Would Have Done | SB Nation College Hockey
A look at the selections Chris Dilks would have made at the 2014 NHL Draft.
13 Big Ten Players Selected in NHL Draft | SB Nation College Hockey
Five different schools had future players selected in the 2014 NHL Draft.
Four with WCHA Ties Taken in NHL Draft | SB Nation College Hockey
The WCHA had four players selected in the NHL Draft this year.
2014 NHL Draft: Notes and numbers from Philadelphia | Hockey's Future
A phew phun phacts phrom Philly