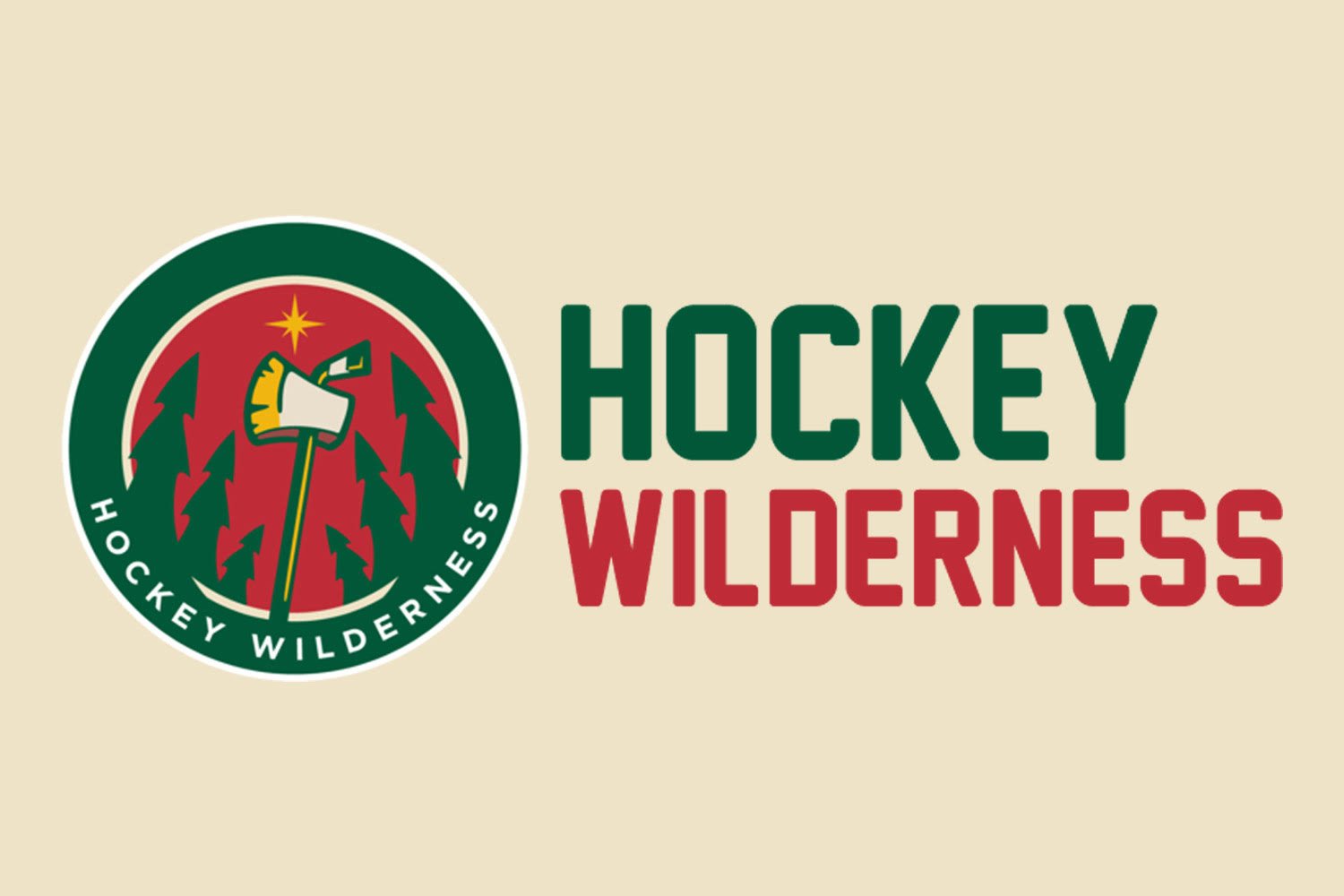 Happy Independence Day, Wilderness!
The Fourth of July will forever be a day that will be remembered - fondly by some, with disdain by others. On this date seven years ago, the Wild signed Zach Parise and Ryan Suter to matching 13-year, $98 million contracts. But we've talked about this before. A couple times.
Instead of rehashing the pros and cons of those deals, I thought it might be fun to look back on the Wild players (all defensemen) to wear the number four. Some of them you'll remember. Many of them you might not.
Mike Reilly, D, 2015-2018
The most recent player to wear #4, the former Gopher was drafted by the Columbus Blue Jackets but didn't sign a deal before his draft rights expired, and was added by the Wild as an unrestricted free agent in 2015. Reilly had his moments with Minnesota, but never really gained the trust of head coach Bruce Boudreau. He was dealt at the 2017-18 trade deadline for a fifth round pick in the 2019 draft, where the Wild selected Matvey Guskov.
Clayton Stoner, D, 2009-2014
Stoner was a gritty, third-pair defenseman who was a third-round pick for the Wild in 2004, and will likely be remembered more for off-ice activities than his play on the ice over five seasons in Minnesota. First was the controversy over photos of Stoner that surfaced regarding a grizzly bear hunt. Second were the comments Stoner made to California media after he signed as a free agent with the Anaheim Ducks in 2014, comments that were critical of the way the Wild ran their defensive pairings, and veiled shots at Ryan Suter. He later walked back those comments. Stoner was later selected by Vegas in the NHL Expansion draft, though injuries sidelined him for the entire 2017-18 season. On June 24th of this year, Stoner accepted a junior development coaching position within the Golden Knights organization.
Brad Brown, D, 2001-2004
Brown was another gritty defenseman who knew how to throw hands, and played for parts of three Wild seasons, earning four assists. Brown was traded to the Buffalo Sabres in 2014 for a fourth round pick in the 2005 NHL Draft (Kyle Bailey).
Stu Bickel, D, 2014-2015
Bickel played nine games for the Wild after signing as a free agent. He had one assist and 46 penalty minutes, 37 of which came on one shift in one game.
Curtis Leschyshyn, D, 2000-2001
Leschyshyn was selected by the Wild as their expansion draft selection from the Carolina Hurricanes. He earned two goals and three assists in 54 games, but his biggest contribution was the fact that he was traded to the Ottawa Senators for the third round pick that eventually became Stéphane Veilleux.
Shawn Belle, D, 2006-2007
Belle came to the Wild as part of the Willie Mitchell trade that also brought Martin Skoula. He played nine games and earned a single assist in the 06-07 season, eventually being traded to Montreal in 2008 for Corey Locke.
Maxim Noureau, D, 2009-2011
Noureau never earned a single point in six games over two seasons. He now plays hockey in Switzerland.
Have a happy and safe fourth, Wilderness. Take care of your dogs.
Wild News
What exactly are the Minnesota Wild trying to do? - TheHockeyNews
Are the Minnesota Wild trying too hard to make the playoffs in a division loaded with talent? Should they just focus on the future instead? The podcast panel discusses.
Minnesota Wild's Mats Zuccarello is Perfect Fit...For Now
Mats Zuccarello is a great add for the Minnesota Wild at a fine price, but how long will the honeymoon last?
'It was like a Rubik's Cube': Boudreau tries to project next season's Wild lineup – The Athletic
The Wild suddenly have some tough decisions to make at forward. Bruce Boudreau walks through his early thoughts on how to make it work.
Off the Trail
Sutter named adviser to Ducks coaching staff
Darryl Sutter was named an adviser to the Anaheim Ducks coaching staff Tuesday.
NHL's restricted free agents have proven to be untouchables - StarTribune.com
Drafting and developing players is what NHL teams attempt to do well as they chase the Stanley Cup, certainly in the salary cap era. And, that is one of the reasons teams are reluctant to extend offer sheets to restricted free agents.
Letter from defunct CWHL board long on blame for collapse, short on solutions - TheHockeyNews
Three months after an abrupt decision to shut down operations, the CWHL distributed an open letter detailing the sequence of events that led to the decision. It's clear that there's still a lot of work to be done.
Pride Over Body: Playing Through Injury Needs to Stop
NHL players have been pushing through injuries since the league started. It's time for that to stop, and the NHL to put the safety of the players first.
NHL pins Steve Montador's fatal brain injuries on his 'own lack of due care'
Despite what the science clearly shows, commissioner Gary Bettman, the league and its beefy legal team have vehemently denied a link between professional hockey and CTE. It doesn't look like the NHL's stance on the issue will be changing anytime soon, either.