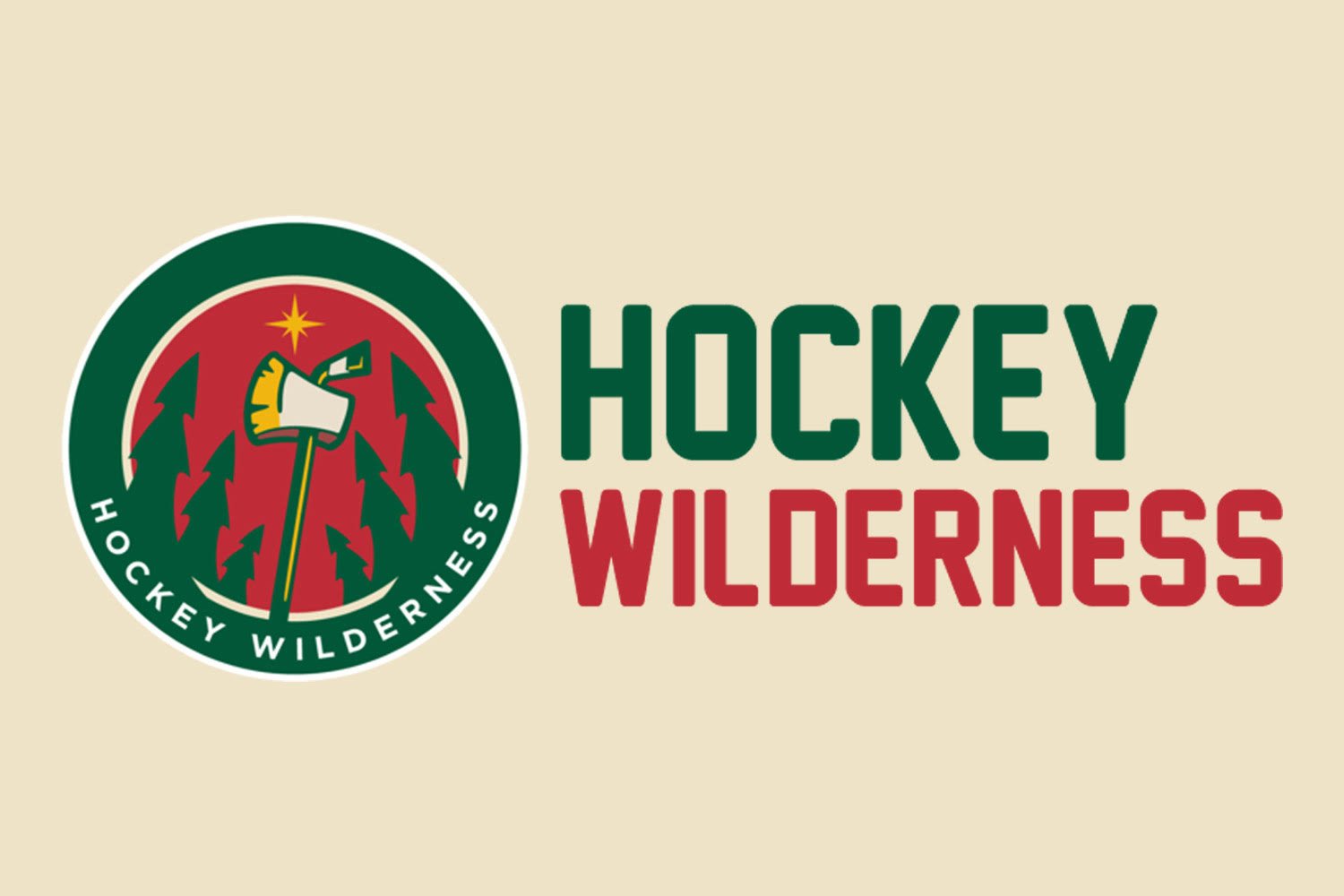 Happy Friyay Everyone!
I know, I know, our beloved Wild have already let us down, but let's not let them bring us down going into the weekend! So, enough about last night's game and we'll move on to the next one. The Wild's next game is their home opener on Saturday against the Vegas Golden Knights at 7 pm CT.
Friyay Fun Fact: A total of 5 players hit the 50 goal mark during the 2005-2006 NHL season. Jaromir Jagr, Alex Ovechkin, Dany Heatley, Jonathan Cheechoo, and Ilya Kovalchuk. Out of those 5 players, who do you think won the Rocket Richard Trophy? Jonathan Freaking Cheechoo. He put up 56 bingos that year and might have become the definition of a flash-in-the-pan player. Never again coming close to those numbers ever again.
Taking us through today's Walk is Don McLean. I think you'll remember this one..
Wild News
Varlamov makes 20 saves, Avalanche top Wild
DENVER -- Semyon Varlamov made 20 saves for the Colorado Avalanche in a 4-1 win against the Minnesota Wild at Pepsi Center on Thursday in the season opener for each team.
At the end of an unconventional path, Nick Seeler's number has been called – The Athletic
He left a college, went against the advice of the team that drafted him and rode the bench in his early days in the AHL. Still, here Nick Seeler is — a bona fide NHLer.
Russo: It's only one game, but the Wild's season-opening loss was concerning – The Athletic
The Wild looked slow in a rusty first game of the season as the Avalanche continued their recent domination of the rivalry.
Parise's big opening night not enough for Wild
Opening night Zach Parise is typically a pretty good version of Zach Parise. And despite Minnesota's 4-1 loss to the Colorado Avalanche on Thursday night in the first regular season game of the 2018-19 campaign, opening night Zach Parise again came to play.
Parise scores but Wild can't control MacKinnon in season-opening loss - StarTribune.com
Colorado star Nathan MacKinnon skated through the Wild's defense untouched and broke a 1-1 tie of an eventual 4-1 victory for the Avalanche on opening night.
On Frozen Pond
Women's pro hockey in Minnesota a 'dream come true' of excitement and uncertainty - StarTribune.com
When people ask former Gophers star Hannah Brandt about her pro hockey career, she has to remind herself that, yes, she will be earning a paycheck with the Minnesota Whitecaps
Minnesota hockey film to be filmed in 2019 throughout Iron Range | Local | ifallsjournal.com
A new project is scheduled for production during the winter of 2019 that may attract the attention of those living in Borderland.
Off The Trail
Nylander looking out for self in contract talks with Maple Leafs: report
William Nylander, a restricted free agent forward, says he is taking care of his future as he negotiates with the Toronto Maple Leafs, according to a report in Swedish newspaper Aftonbladet.
Wilson expected to appeal suspension, Capitals coach says
Tom Wilson is expected to appeal the 20-game suspension he was given by the NHL Department of Player Safety. Wilson was disciplined for an illegal check to the head of St. Louis Blues forward Oskar Sundqvist during the final preseason game Sunday. Wilson sat out the season opener, a 7-0 win against the Boston Bruins on Wednesday, and will not play Thursday against the Pittsburgh Penguins.
Anders Lee Named New York Islanders Captain
The New York Islanders have named Anders Lee the new captain of their franchise, the team announced Thursday
Dan Snyder's legacy lives on 15 years after his death – The Athletic
Those close to Dan Snyder believe it is important to share the stories of his life and the lessons learned from his death.
Fiery Hellebuyck near perfect to start 'prove it' season - TSN.ca
ST. LOUIS — On the 39th Blues shot, the dam finally broke – and Connor Hellebuyck looked skyward with animated exasperation.
Bratt fractures jaw; Devils sign F Stafford - TSN.ca
The New Jersey Devils signed forward Drew Stafford to a one-year, $810,000 contract on Friday to help replace injured winger Jesper Bratt.
Insider Trading: Will Matthews be in the $12.5 million range? - TSN.ca
Toronto Maple Leafs president Brendan Shanahan infers that star players should do their part to fit into the Leafs salary structure. Does Auston Matthews have to go along with that or is it a whole different ball game with him?
Hamonic incident shows hockey world still divided on fighting's role - Sportsnet.ca
There are so many questions and debates surrounding Travis Hamonic's decision to fight out of his weight class early Wednesday night. But in the player's mind there was no choice: it had to be done.
The definitive ranking of the NHL's top 20 right wingers over three seasons - Sportsnet.ca
Using data from the past three seasons of NHL hockey, Andrew Berkshire ranks the top 20 right wingers in the game today.